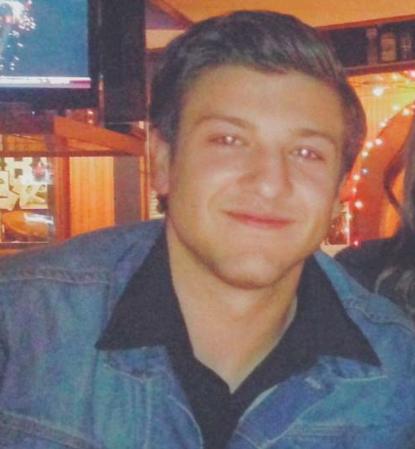 Jacob Geanous is a senior Print Journalism major with a minor in government/international relations.
He has an associates degree in criminal justice from Mercyhurst University in Pennsylvania. His articles can also be seen in the Metro section of the Boston Globe.
No, he's not tired, that's just how he looks. He played outside linebacker at the University of Pittsburgh, but don't ask him about it. If he is not in the office, good luck finding him.
Jacob Geanous, Past World News Editor
Apr 25, 2018

Former US attorney investigates presidential search process

(Story)

Apr 18, 2018

SUMUN reflects on its most noteworthy year

(Story)

Apr 18, 2018

Presidential Search controversy boils over, trustee resigns

(Story)

Apr 12, 2018

Board member resigns due to search controversy

(Story)

Apr 11, 2018

China pledges to counter any future tariffs

(Story)

Apr 11, 2018

Transparency of Presidential Search in question

(Story)

Mar 28, 2018

Montreal on break: the Cancun of the north

(Story)

Feb 14, 2018

Olympics spark possible peace talks in Korea

(Story)

Feb 07, 2018

Cult busted for slavery in Brazil

(Story)

Feb 07, 2018

Deadly earthquake hits Taiwan

(Story)

Nov 01, 2017

Green Party activist condemns American military involvement in global conflicts

(Story)

Oct 04, 2017

The Waiting Game: Suffolk fed up with elevator issues, administrators say end in sight

(Story)

Sep 27, 2017

Philadelphia Soraia shakes Allston

(Story)

Sep 27, 2017

Suffolk's TRIO programs granted funds

(Story)

Sep 20, 2017

INTO to begin 15-year contract for Suffolk's global reach

(Story)

Jun 01, 2017

State lawmakers, universities pledge to continue standing behind Paris Accord

(Story)

Jun 01, 2017

Terrorism strikes again, London stays strong

(Story)

Apr 12, 2017

Commentary: Trump's missile strike on Syria was all for show

(Story)

Apr 05, 2017

Selling the Suffolk brand overseas

(Story)

Mar 29, 2017

South Korean president impeached, protests may be sensationalized

(Story)

Feb 15, 2017

Trump continues policy backpedal

(Story)

Nov 16, 2016

The Divided State of America

(Story)

Nov 10, 2016

Paleologos's polls place Suffolk on the map

(Story)

Nov 02, 2016

Education on a shaky foundation: Suffolk students recollected on recent earthquakes in Italy

(Story)

Oct 26, 2016

Suffolk veterans find their voice

(Story)

Oct 19, 2016

Boy and Bear bring Aussie flair to Boston

(Story)

Oct 19, 2016

U.S. airstrike in Yemen yields student response

(Story)

Oct 19, 2016

Student dismissed from felony conviction

(Story)

Oct 05, 2016

Student may face penalty over protests

(Story)

Sep 29, 2016

Eyes on America: Campaigns cause discourse within Suffolk's international community

(Story)

Sep 21, 2016

Students held up in hotel housing

(Story)

Jun 01, 2016

Saudi scholarships support students abroad

(Story)

Apr 20, 2016

MIT panel talks tech, human rights

(Story)

Apr 13, 2016

Ford Hall Forum attempts to break Muslim stereotypes

(Story)

Apr 06, 2016

First Amendment on the Internet: Flaws, complications and changes

(Story)

Mar 02, 2016

Renovations in full swing

(Story)

Feb 24, 2016

Boko Haram stamps on bad rep for women

(Story)

Feb 24, 2016

Curtain rises on new theater space

(Story)

Feb 10, 2016

University's reputation on the rocks

(Story)

Feb 03, 2016

Vice provost plays large part in Supreme Court case

(Story)

Dec 09, 2015

Adjuncts gain new ground

(Story)

Dec 02, 2015

Cheery Common skates into holidays

(Story)

Dec 02, 2015

Uber: unorthodox and lucrative

(Story)

Nov 18, 2015

Former NSA whistleblower reports unethical behavior

(Story)