Uber: unorthodox and lucrative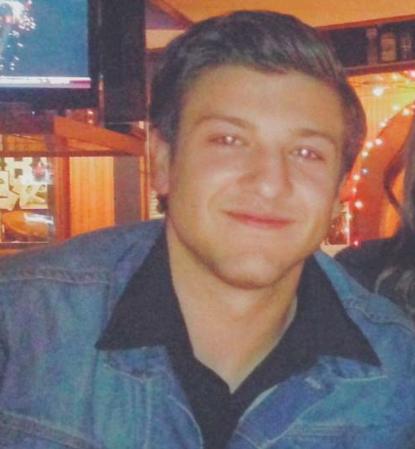 More stories from Jacob Geanous
In college, the only number more concerning than GPA is your bank account balance. When living as a student is comparable to the 40-hour workweek, it can be impossible to find the time to earn a paycheck that can cover the numerous college expenses.
Students often resign to working traditional part-time jobs that only offer a limited amount of shifts that can fit around class schedules.
Fortunately, a new option has presented itself in the form of new ridesharing apps, such as Uber and Lyft, that have grown immensely popular over the last few years.
Uber Chief Advisor, David Plouffe, recently held a press conference on Thursday to address the plight of  college students in need of funds and offered driving with Uber, the current king of ridesharing apps, as the perfect solution.
"Students find the Uber platform to be something that works within their class schedule. It also allows them to make additional money, whether that's to help pay for college, for room or board, or for expenses and spending money," said Plouffe.
He explained that 11 percent of Uber's current drivers are students, and the number of millennials driving with ridesharing apps is steadily increasing.
Uber boasts that its drivers can earn more than $20 per hour while driving on a schedule they make themselves. By using the app on their cell phones, a driver is able to be their own boss and use their car to make money whenever they want.
This luxury is a feature of Uber's unorthodox business model, one that has been incredibly effective yet highly controversial.
"We know that student loans, obviously, are a huge burden for people while you're in college juggling your responsibility and the financial stress that a lot of people are under," he said. "I think that's why so many people use the platform for students, this is a powerful way to make money on their own terms."
Unlike taxi services, ridesharing apps do not consider themselves to be transportation companies. They declare themselves to be technology companies, asserting that they only operate in the virtual world.
They claim to be an app that is used only to connect the driver with the riders, strategically positioning themselves to be free of any liabilities.
This lack of responsibility means that while Uber has over 150,000 drivers, it only claims to have about 5,000 employees on its payroll. This is because ridesharing apps classify their drivers as independent contractors, not employees.
They are not required to pay a minimum wage, acknowledge overtime, or cover the driver's expenses. This also means that the driver is held liable for anything that happens while driving. Although this may seem like a major concern, it is actually the reason a majority of drivers choose to work with ridesharing apps like Uber.
In response to recent allegations that classifying drivers as independent contractors is exploitative, one Uber spokesperson stated, "Actually, 90 percent of drivers say that the main reason they use Uber is because they love being their own boss. As employees, drivers would have set shifts, earn a fixed hourly wage, and lose the ability to drive with ridesharing apps, as well as the personal flexibility they most value.
The reality is that drivers use Uber on their own term: they control their use of the app."
Uber undeniably profits from this covert clause, but astonishingly, it has not deterred young people from working with ridesharing apps to lessen their financial burden. This may be attributed to the fact that most young drivers are only using ridesharing apps as part-time work instead of a full-time career. Uber recently reported that their drivers spend, on average, just 10 hours a week working behind the wheel.
"I have $100,000 in student debt to pay back," said a Boston-based Uber driver and recent college graduate, Salem, during an interview. "Working at McDonald's or Burger King is not beneficial enough. For me I need at least one step up before I find my actual job that I'd like to be able to do. [Driving] gives me enough funding to be able to live off of, and I'm even able to travel."
Salem graduated college as an international student from Morocco, and has been driving for ridesharing apps in the 17 weeks that followed his graduation. He went on to explain that even though he understands the risks of driving, as an independent contractor he feels that the rewards are worth it.
This is the opinion that is seemingly held by the majority of drivers. The freedom and pay outweigh the risks of being an independently contracted driver. A Boston Lyft driver, identifying himself as Curtis, expressed his opinion.
"I don't have an issue with it. If you're comfortable enough driving in Boston and you have your own personal car and insurance, then all of your [insurance] policies cover anyone that's in your car, so you don't actually have an extended liability," he explained. Curtis, who became an accountant after graduating college, chooses to drive for Lyft to supplement his income.
While the business model that these ridesharing companies use may be unconventional, you would be hard-pressed to avoid the conclusion that it is a viable option to earn money, part-time. The fluid schedule that driving offers makes it a perfect opportunity for loan-saddled students, and should definitely be considered next time your fridge is empty or your rent is due.
About the Writer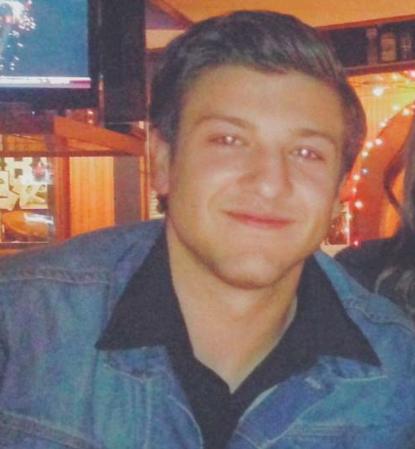 Jacob Geanous, Past World News Editor
Jacob Geanous is a senior Print Journalism major with a minor in government/international relations.
He has an associates degree in criminal justice from Mercyhurst University in Pennsylvania. His articles can also be seen in the Metro section of the Boston Globe.
No, he's not tired, that's just how he looks. He played outside linebacker at the University of Pittsburgh, but don't ask him about it. If he is not in the office, good luck finding him.