SUMUN reflects on its most noteworthy year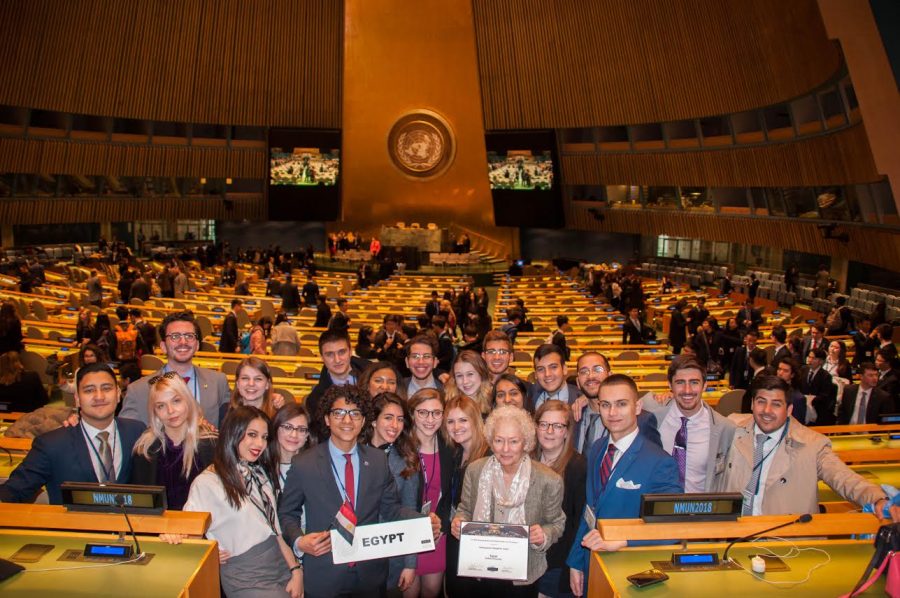 Suffolk University's Model United Nations club (SUMUN) is winding down one of their most prolific academic years in recent memory.
SUMUN collected more than 15 different awards at Model UN events at both Harvard and Northeastern University, as well as at conferences in New York  City and Washington D.C.
Most recently, SUMUN was challenged with the task of representing Egypt in the National Model UN conference in New York City. They were tasked with taking on the responsibilities of Egyptian delegates in mock UN geopolitical proceedings. The current climate of the UN and the influential characteristics of global superpowers must be taken into account, which adds realism to the conferences, said senior SUMUN member and government major Hamza Hammad. The result is that the tactics and responses that are elicited during the faux-UN proceedings parallel those that are likely to take place at UN headquarters in New York City.
"It puts an immense amount of pressure on the delegates, especially those representing countries from the global south like Egypt," said Hammad. "If you know that you have the whole military depending on you putting a certain three-word clause in a resolution, you're going to fight for it."
"
If you know that you have the whole military depending on you putting a certain three-word clause in a resolution, you're going to fight for it."
— Hamza Hammand
Ultimately, SUMUN won a 'Distinguished Delegation award,' which is a team award that translates to second-place honors and four individual outstanding delegate awards.
"For the fourth year in a row, Suffolk University's name has been said in the General Assembly Hall of the United Nations in New York, as a result of SUMUN's hard work and award success," SUMUN Senior President Yazeed Abu-Ghazaleh said in a statement to The Suffolk Journal. "SUMUN members have been working tirelessly since the beginning of the year to understand Parliamentary Procedure, resolution writing, negotiations, and so much more."
According to Abu-Ghazaleh 70 percent of SUMUN's members are freshman and sophomores and 20 percent of members are international students. As Abu-Ghazaleh prepares to graduate in May, he said he believes this is a promising sign that the club will be in good hands, also citing excitement in the new SUMUN president-elect Angela Cutone, a junior government major.
"I am beyond pleased with the outcome [of the election], because I know that the elected leadership will continue SUMUN's trends of record-breaking," wrote Abu-Gazehah. "It has been a true honor working with [Angela] this year, and I have absolutely zero doubts that her leadership will make SUMUN a better and stronger team next year."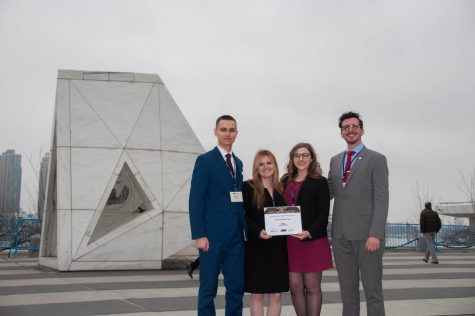 Cutone said she plans to ramp up outreach efforts as president to slightly change the direction of SUMUN. She said she wants the focus of the club to shift more towards hands-on learning, instead of lecture-style meetings.
"I want people to actually go out there and actually debate and negotiate," she said in an interview with the Journal.  "We've notice that practice does make perfect. I'm a big procedure person and I love parliamentary procedure. That's my [thing], and so I've been taking notes on how to improve the club."
Cutone and Hammad said that they have seen club improve in leaps and bounds in the three years that they have been members. At the time, the club was named the Suffolk University International Affairs Association (SUIAA)
"That was very confusing because all we did was Model UN stuff, so why would we just call ourselves Suffolk Model UN," said Hammad.
In the fall 2016 semester, the club morphed into SUMUN. It was also the semester that Suffolk junior Government major, Benjamin Calitri, joined the newly named SUMUN. Calitri reflected on the global connections he made at the recent conference in New York.
"I think one of the most valuable things about Model UN isn't even the conferences themselves, it's the people you meet at the conferences," said Caltiri. "I was representing Egypt and after the conference I went and talked to delegates that were actually from Egypt who came straight from Cairo. It was just incredible."
SUMUN plans to have an award ceremony in late April to recognize the hard work that people in the club have done over the last year. The date is tentatively set for April 27 and it will be on Suffolk's campus. It will also serve as a send off for seniors leaving the university, like Abu-Ghazaleh, who said that SUMUN was the most noteworthy aspect of his Suffolk education.
"SUMUN was perhaps the most critical part of my business education," Abu-Ghazaleh wrote.
About the Contributor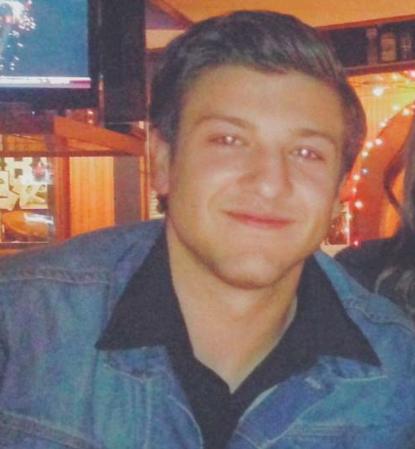 Jacob Geanous, Past World News Editor
Jacob Geanous is a senior Print Journalism major with a minor in government/international relations.
He has an associates degree in criminal justice from Mercyhurst University in Pennsylvania. His articles can also be seen in the Metro section of the Boston Globe.
No, he's not tired, that's just how he looks. He played outside linebacker at the University of Pittsburgh, but don't ask him about it. If he is not in the office, good luck finding him.