Montreal on break: the Cancun of the north
How spring breakers broke the usual quiet of Canada
As soon as we crossed America's northern border, our GPS shut off, miles per hour meant nothing, and the sun was began to illuminate the flat Canadian landscape.
Five off-duty journalists and I, still most certainly on duty, were on our way to Montreal during the week of Suffolk's spring break. We made hasty plans and did not know what to expect. We left around midnight. The night offered no sleep as we sped northbound on dark, snowy highways. We reached the border after nearly six hours of white-knuckle driving in, at times, whiteout conditions. The customs official took a peek at our passports, asked a few questions and sent us on our merry way into the Canadian unknown.
These highways were foreign to us. The street signs were considerably smaller and hard to spot in the still dark morning, which was the first thing we noticed, or had trouble noticing. They were also in French, which was something that we should have considered learning before heading to French-Canada. An hour of driving and one wrong turn later, we were in Montreal, looking for our rented condo in the dead center of the city.
First order of business was breakfast. We settled on a small, home-style restaurant with a cheerful disposition and incredibly bright lighting. We were groggy and still getting our bearings in this new place. When the hostess asked us if we wanted French or English menus. We all shouted 'English' in unison. Crepes were the specialty and this place had them in anyway you could imagine: crepe wraps, crepe omelets, savory, sweet, you name it and they had it.
The good news was our money is a bit more valuable up north currently. Our American dollar is worth 22 cents more than the Canadian equivalent. The locals referred to this as "the American discount." This prompted a moment of surprised delight. Again, we should have done some research.
After resting for a few hours we were back out in the city. Montreal is impeccably clean compared to America's urban centers. Even the central air that was filtered out of our condo complex had the garlicky, buttery smell that is associated with French cuisine. We went out for dinner and a drink at a local pub on Peele Street, or Rue Peele if you're speaking French. It was early in the week and the city was quiet. We most certainly didn't expect the chaotic scenes that were to follow.
It was spring break season for many schools and Canada allows anyone who is 18 or older to drink there. This surely was a recipe for a influx of out-of-towners, but we didn't put two and two together in our rush to book the trip. In addition, St. Patrick's Day was just around the corner. The perfect storm of outsider-induced madness was about to descend upon Montreal and we were blind to it.
The next few days were headlined by a flurry of aggressive behavior; anarchy spilled into the clean streets of Montreal. Fistfights seemed to erupt on every bar-lined corner on a nightly basis. The doormen were all stressed out and you could see it in their red, shifty eyes. Their city had been overrun by what many people would still consider children. One beer-fueled American, of an undisclosed city, rushed one of the doormen late on a Thursday night only to be slapped to the ground twice before relenting. This was not what most people expect when they picture our friendly neighbors up north. Upon returning to the pub on Peele, which was close to our temporary home, we witnessed a Canadian task force burst in and arrest the pub's general manager. Our waitress said she suspected he was selling drugs to the spring breakers.
For a change of pace and a moment of peace, we traveled to the Montreal Biodome. It is located in Olympic Park, which hosted the 1976 Olympic games. The massive facility is part of the largest natural science museum complex in Canada and includes an insectarium, Botanical garden and allows visitors to walk through replicas of the Americas' four ecosystems. The bustling, still hung-over city was far in our rearview mirror as we walked through the massive butterfly garden exhibit, which is a popular attraction at the park.
The next day, we visited Old Montreal and walked down the 17th century cobblestone streets that were lined by a mix of upscale shops and classic tourist traps. We stopped for dinner at Modavie, a long-time fixture in the Montreal jazz scene, and feasted on foie gras (duck liver), charcuterie, lamb, pasta and salmon. It didn't take much getting used to start to really like this place but, unfortunately, our stay was coming to and end.
With the rest of the semester ahead of us, we packed our bags and erased every sign of our stay in the tall condo complex. The car was packed. Gas was bought, of course by the liter, and we made our exit, this time just a bit more gracefully than our entrance.
About the Writer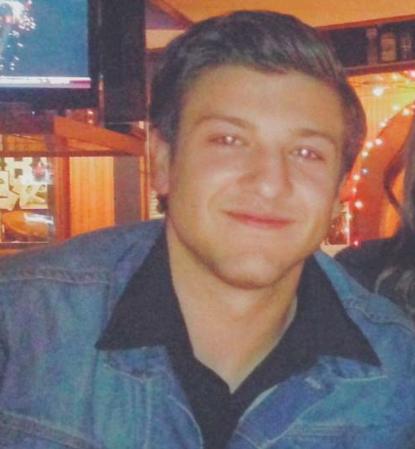 Jacob Geanous, Past World News Editor
Jacob Geanous is a senior Print Journalism major with a minor in government/international relations.
He has an associates degree in criminal justice from Mercyhurst University in Pennsylvania. His articles can also be seen in the Metro section of the Boston Globe.
No, he's not tired, that's just how he looks. He played outside linebacker at the University of Pittsburgh, but don't ask him about it. If he is not in the office, good luck finding him.