Olympics spark possible peace talks in Korea
Hang on for a minute...we're trying to find some more stories you might like.
The collaboration between North and South Korea during the winter Olympic games has ignited rumors of future peace talks between the adjacent feuding countries.
On Saturday, North Korean leader, Kim Jong-Un formally invited South Korean President Moon Jae-in to Pyongyang, which would be the first meeting of the Korean leaders since 2007.
Moon responded and suggested that the two countries should "accomplish this by creating the right conditions" and also said that talks between North Korea and the United States were also important to this budding relationship.
According to Suffolk University history professor and Director of Rosenberg Institute for East Asian Studies Ronald Suleski, North Korea has used the Olympic games as a catalyst for diplomacy between the two countries before.
"It's important to remember that the same happened under Kim Jong-Un's father, Kim Jong-Il," said Suleski. "He invited the South Korean President, who went to Pyongyang. They had talks. They reunited families that had been separated by the Korean war. Now it's being done again."
Suleski said that the rumblings of peace talks could potentially settle a contentious region, but whether or not the U.S. will be included in the shared peace hinges on how President Donald J. Trump acts in the near future.
"I think what it could do is diffuse the whole situation for a while," said Suleski. "The biggest problem I see is if, right after it, President Trump goes ahead with the U.S.-South Korean military exercises, that'll throw a stink bomb in things."
If Korea can find a way to unite, they will become a geopolitical force to be reckoned with, Suleski said, due to the abundance of valuable natural resources that both countries have access too.
"People always say that if North and South korea can find a way to unite, they'll be a powerhouse," Suleski said. "They have natural minerals, waterpower for hydroelectricity, precious ores, all kinds of precious things. They would become so strong geopolitically that they may scare China a little bit. They would definitely scare Japan."
Although media surrounding the games in Pyeongchang is abuzz with news of potential peace talks, Suleski does not think this newly reported attempt at diplomacy will be a short process between the two countries that have had a violent, argumentative history.
"The dream of many Koreans is to stand up an say no, we're together again as one ethnic, cultural people," he said. "When that will happen, I certainly don't know. Some people see it happening in the foreseeable future, but they're more optimistic than I am."
About the Contributors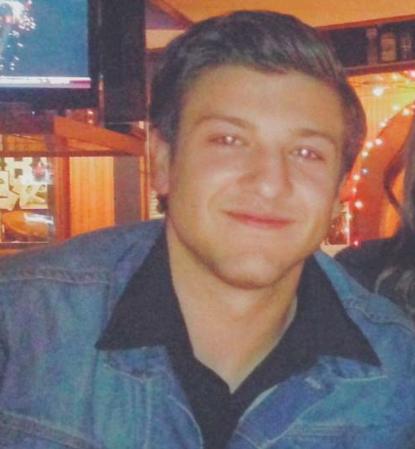 Jacob Geanous, Past World News Editor
Jacob Geanous is a senior Print Journalism major with a minor in government/international relations.
He has an associates degree in criminal justice from Mercyhurst University in Pennsylvania. His articles can also be seen in the Metro section of the Boston Globe.
No, he's not tired, that's just how he looks. He played outside linebacker at the University of Pittsburgh, but don't ask him about it. If he is not in the office, good luck finding him.