South Korean president impeached, protests may be sensationalized
Hang on for a minute...we're trying to find some more stories you might like.
The presidential scandal that has continued to unfold in South Korea has reached a heightened level of drama that may even trump America's televised political circus.
Park Geune-hye, the former South Korean president, became the country's first democratically elected leader to be impeached earlier this month after a corruption scandal came to light, and now prosecutors are calling for her arrest, reported the New York Times.
Prosecutors allege that Park knowingly allowed her confidant, Choi Soon-Sil, to use her political influence with the president to solicit contributions from business leaders to firms she controlled. It has also been alleged that the contributions to Choi's firm were used as a bribe for Park's help to rally approval for a controversial Samsung merger.
Park, the country's first female president, had her political powers suspended in December after a legislative impeachment vote, but remained in the presidential Blue House and avoided the public eye while the country's Constitutional Court deliberated on her impeachment, according to multiple news sources.
Earlier this month, eight justices on the country's Constitutional Court unanimously decided to unseat her during a ruling that was broadcasted nationally.
The video of the impeachment ruling immediately went viral on social media and is how many living in South Korea learned of Park's fall from grace. This included Tonny Barua, a Suffolk Broadcast Journalism major that is studying abroad at Yonsei University in Seoul.
The decision sparked massive protests at the country's capital, which, according to Barua, have been sensationalized by worldwide media outlets after two Park supporters were killed during a clash with police in the initial uproar.
"I have seen a bunch of people living in South Korea make fun of American news [and] how they are making a huge deal about it and how brutal it is," said Barua.
She explained that the protesters in South Korea are much more peaceful and organized than those in the United States. They even have a schedule for protesting that breaks the day into segments for different groups to protest.
"I walked by city hall and people weren't looking intense," said Barua. "You don't feel like there is anything going on."
Barua said she has had to calm her parents down after they called her to tell her not to leave her campus because they fear it's dangerous.
"Everyone's freaking out in the U.S. for no reason," she said.
Barua said that she has stayed at arm's length from the protests at Seoul's City Hall for fear of being punished.
She explained that if she was found taking part in the protests, she could be barred from the private university or even the country.
"Us exchange students aren't allowed to get involved in that," Barua said. "If we are in the place of protest we might be kicked out of the university were are at or banned from the country."
Protests are slated to continue until South Korea will decide on the next president in a special election on May 9, multiple news sources report.
Moon Jae-in, of the opposition Democratic Unity Party, is the frontrunner in opinion polls that were conducted shortly after the impeachment, signaling a possible countrywide swing to the left.
About the Writer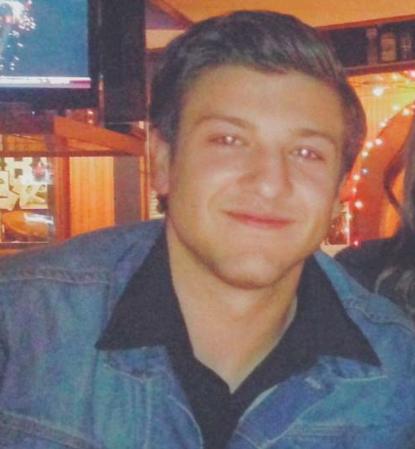 Jacob Geanous, Past World News Editor
Jacob Geanous is a senior Print Journalism major with a minor in government/international relations.
He has an associates degree in criminal justice from Mercyhurst University in Pennsylvania. His articles can also be seen in the Metro section of the Boston Globe.
No, he's not tired, that's just how he looks. He played outside linebacker at the University of Pittsburgh, but don't ask him about it. If he is not in the office, good luck finding him.