Suffolk's TRIO programs granted funds
Last week, Suffolk University got news that they will receive federal funds to extend the university's TRIO Programs for the next five years.
Institutions of higher education and public and private organizations that serve disadvantaged youth may apply for grants through the Federal TRIO Programs (TRIO). Nationally, the TRIO program sponsors eight different services. Suffolk has utilized the federal grants to fund Upward Bound, Veterans Upward Bound and the McNair Scholars Program which services 26 students at the university.
"The TRIO programs are designed to provide support services to first generation college students, so we are grateful that we have been refunded," said Dr. Joyya Smith, the Director for the Center for Academic Access and Opportunity. "We are federally supported and just got the word that all three of our grants will continue for the next five years."
On Friday, the university hosted the 2017 McNair Undergraduate Research Symposium, and Thursday, the university had an open house to provide information on the TRIO program.
With topics that included the relationships between Colonialism and the Rwandan Genocide, medical stigma surrounding the diagnosis of Dissociative Identity Disorder (DID), connections between somatic mutation in aneurysm formation and the accuracy of modern heart rate monitoring technology, Suffolk University's McNair Scholars were given the opportunity to showcase their summer research projects.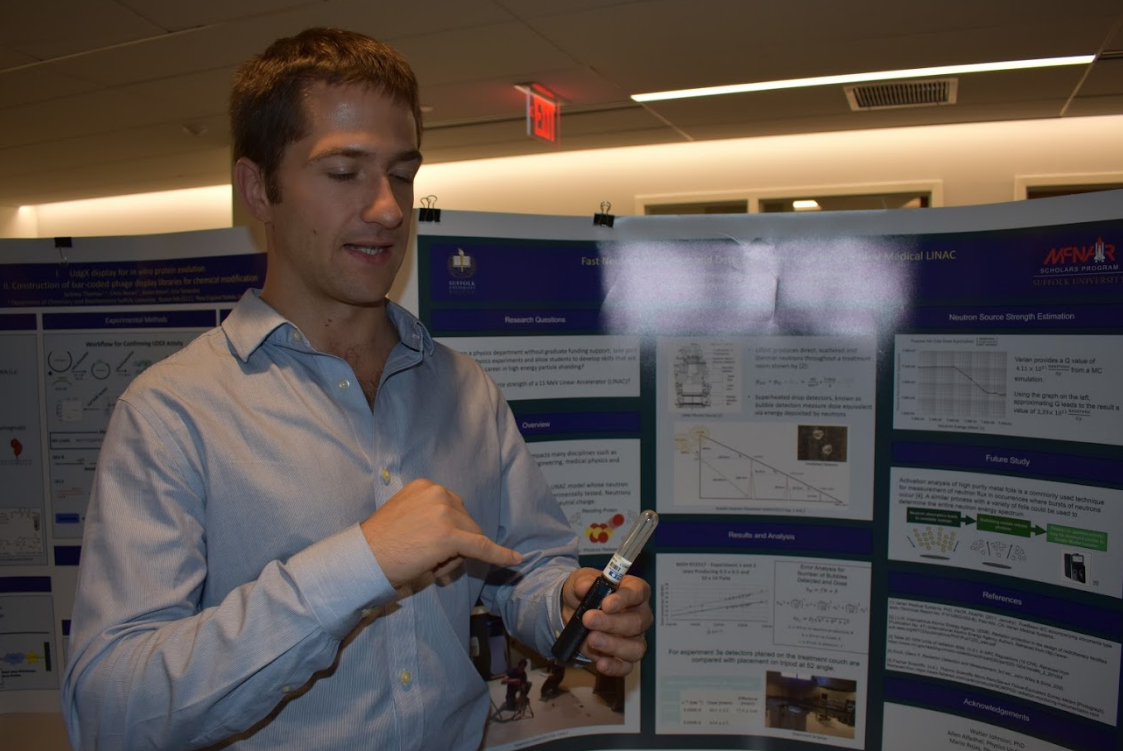 "I know how important it is for students of color, first generation students, to get the support. They receive guidance around doing research and projects, and they are talented, they know they can do this. It will help them to go on to future graduate studies," said Dean of Students Ann Coyne about the McNair program.
After applying through the McNair program, these scholars had spent months gathering research on an issue that they found a passion for, and were provided resources that otherwise would have been inaccessible. Suffolk Junior and Government major, Darlley Joselus, was able to spend two months at Ohio State University to complete her project.
Her focus was on identifying the intersections between race, poverty and justice in the public mind as it relates to the perceptions and explanations the public has for poverty and incarcerations in African American communities. Ohio State is a research school, classifying it as one of the highest research activity schools in the country, which meant that Joselus had complete access to all of the tools she would need.
Joselus had been accepted into the McNair program just a couple of months after she applied, and rapidly began working toward establishing an out-of-state research opportunity.
"Ohio State really resonated with what I wanted to produce. Their political science department is the tenth best department in the United States," Joselus told the Suffolk Journal.
At the TRIO open house Thursday, representatives of all three of the universities federally funded programs gathered to give presentations on the Upward Bound, Veterans Upward Bound and McNair Scholars Program.
"We just wanted to share with people the services we provide," said Smith. "For example, for upward bound students our main goal is to prepare them for college and it isn't required for these students to come to Suffolk."
Smith explained that the Upward Bound program provides support for high school students that come from families in which neither parent has graduated from a four-year university. The program offers Academic, college and financial aid. It also provides SAT and ACT prep courses and takes students on college tours.
The Veterans Upward Bound program offers similar academic and financial counseling to the Upward Bound program, but offers additional services tailored to the challenges that veterans face across the country.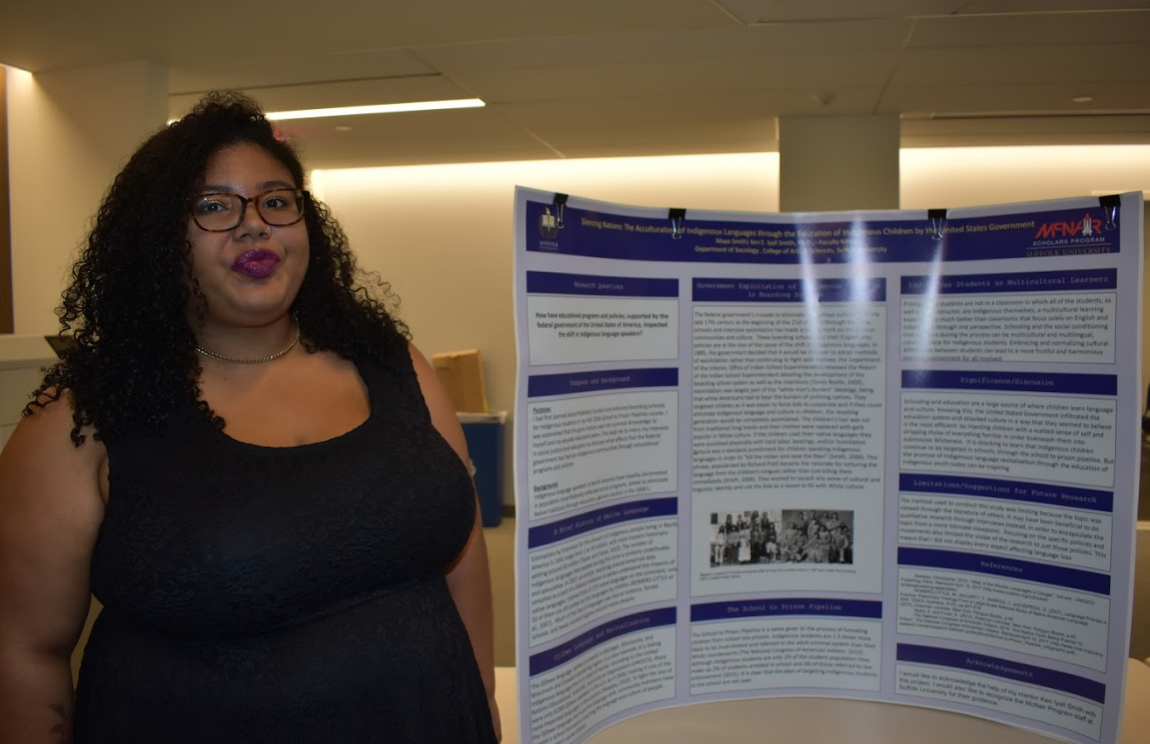 Members of the Veterans Upward Bound program at Suffolk  get access to G.I. bill benefits counseling, including the Post 9/11 G.I. bill.
"Our goal is just to make sure they are prepped and ready to enter the college of their choice," said Smith. " Whatever it is going to take for them to get the help they need."
The Veterans Upward Bound program also offers virtual classes throughout the day to give participants a convenient way to reach their education goals because most are working adults as well as students.
Ellis Colleton, outreach specialist for the Veterans Upward Bound program, attended the open house and is a shining example of the benefits that the program brings.
Colleton served in the Navy for four years before using the program to assist him as he earned a Bachelor's degree in Sociology degree from the University of Massachusetts.
"I was looking for a way to pay for college," Colleton said. "Transitioning back into having a stable place to live was one of the hardest parts [of returning]," Colleton said.
According to Colleton, the program offered stability upon returning to civilian life.
"I just tell my story and how the program helped me and I hope it helps somebody," he said.
Although the time leading up to the news that the university would receive the grants was stressful, Smith said she believed that the university is in a good position to receive the funds for the next five year span.
"It's always a process that makes you a little uncomfortable because it's a national competition," she said. "However, we were very confident in the applications that we submitted and that we'll be able to continue the program."
Leave a Comment
About the Contributors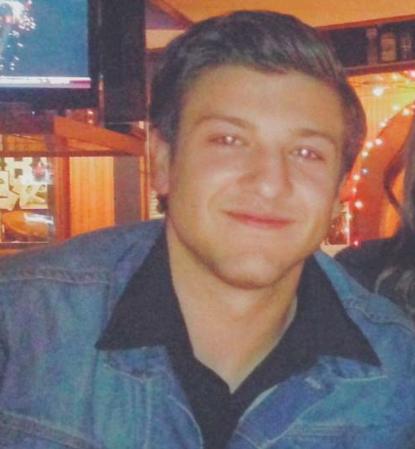 Jacob Geanous, Past World News Editor
Jacob Geanous is a senior Print Journalism major with a minor in government/international relations.
He has an associates degree in criminal justice from Mercyhurst University in Pennsylvania. His articles can also be seen in the Metro section of the Boston Globe.
No, he's not tired, that's just how he looks. He played outside linebacker at the University of Pittsburgh, but don't ask him about it. If he is not in the office, good luck finding him.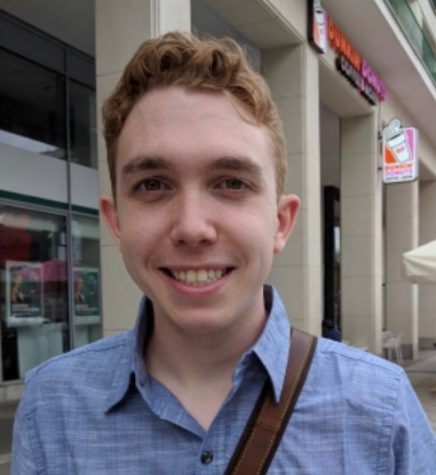 Kyle Crozier, Former News Editor
Kyle is a senior environmental studies major from Rhode Island, and has written for the Journal since 2017. When he is not covering science events in and around Boston, Kyle is working to pursue a career in urban sustainability and possibly attend Grad school. He loves animal facts, Poland, and animal facts.