November 15, 2017
A false narrative in American history has been that the Northern states were the land of the free and that slavery was confined to the Southern states. Part of the reason...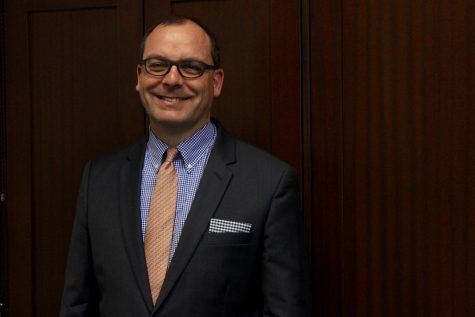 November 15, 2017
First-generation college students have been recognized across the country due to their continued dedication in the pursuit of higher education. Out of the 5,117 undergraduate...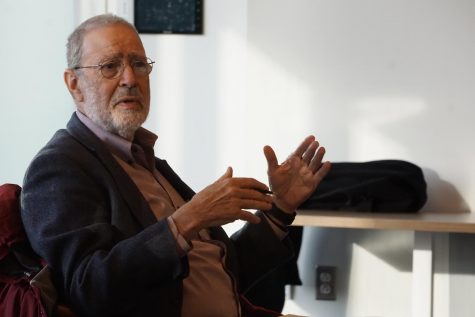 November 15, 2017
Monuments have the potential to uncover stories which contrast from today's society. The riots in Charlottesville this past August shocked the nation and conveyed that these mo...
Life through the eyes of a friend: Remembering Jacob Haseltine
November 15, 2017
Gyasi Ross speaks at Suffolk: Connecting History of oppression to privileges of the present
November 11, 2017
National anthem protests conversed at Suffolk
November 8, 2017
Law School to stay ahead of tech curve
November 8, 2017
Undergraduate student diagnosed with mumps
November 8, 2017
Former Suffolk commencement speaker to host CBS Evening News
November 1, 2017
Potential flooding threatens the city
November 1, 2017
Study provides evidence of transgender, gender nonconforming discrimination
October 25, 2017
Walsh far beyond Jackson in polls
October 25, 2017
Regional apparel company pledges grants for young activists
October 25, 2017
Lubofsky opens eyes to scientific journalism
October 25, 2017
'Our Suffolk Union' vote ties at 96
October 25, 2017
Confronting the crisis: Immigration in Trump's world
October 18, 2017
Suffolk looks to add more student housing
October 18, 2017
View All »
December 14, 2017
If the most recent municipal elections have shown one thing, it's that that women are leading the charge to win local offices and propel issues that benefit communities...
November 15, 2017
A cross section of marijuana smokers, activists and curious residents packed into the first floor function room of Sargent Hall Thursday morning for an information-packed and at times ...

November 15, 2017
Despite low voter turnout during last week's municipal election, women, especially of color, won.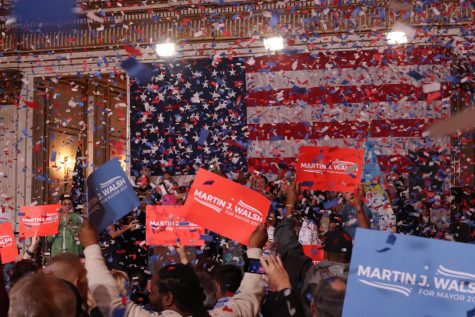 Alexa Gagosz, Haley Clegg
November 8, 2017
Mayor Marty Walsh trounced into a second term in office on Tuesday night and outplayed his challenger, City Councilor Tito Jackson. By more than 31 percentage points, the i...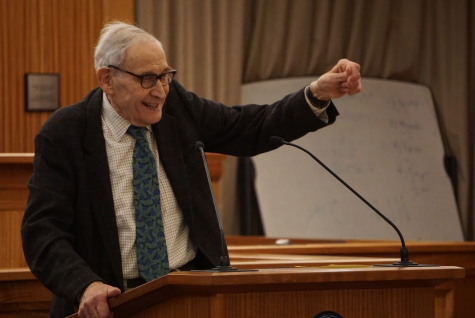 November 1, 2017
If there was a way for one political party in America to stay in power forever, the best method would be gerrymandering, according to Harvard Beneficial Professor of Law Charle...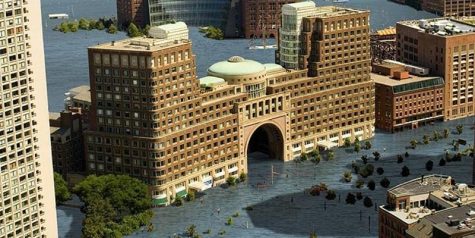 November 1, 2017
Suffolk University's Center for Real Estate breaks down possible threats to the city's infrastructure due to climate change in the near future.
October 25, 2017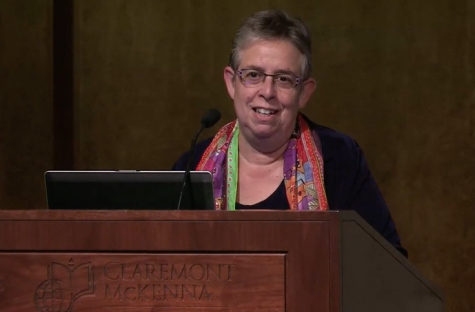 The Opioid Crisis: A local, state and national issue
October 18, 2017
Libertarian candidate Raccioppi takes stand against Moulton
October 12, 2017
View All »