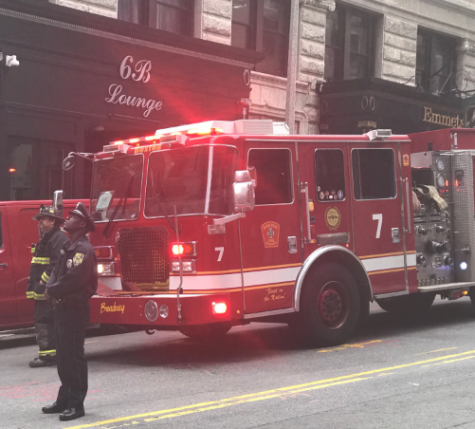 Alarms went off multiple times throughout Friday morning before an evacuation tone drew both Suffolk University and Citizens Bank employees out of the Rosalie K. Stahl Bui...
June 30, 2017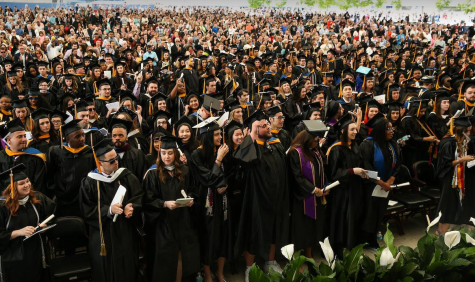 For four years, the undergraduate students of Suffolk University have questioned their institutions' stability in regards to maintaining consistent leadership in upper administration...
June 1, 2017
Boston has long been regarded as an education mecca, and has often produced some of the world's most renowned intellects. At Suffolk University, students in the heart of...
June 1, 2017
Suffolk MHA student teaches surgeon
June 1, 2017
Suffolk Law graduate receives recognition for years of work
June 1, 2017
NESAD scores campus unity with compromise of space loss
June 1, 2017
The Good, the bad and the vocal: Stigma around rape culture
April 26, 2017
Ford Hall Forum seeks truth on fake news
April 26, 2017
Tedx Talk discusses future economies
April 26, 2017
Diversity Task Force's final act
April 26, 2017
Kelly's first act: The work to get Suffolk back on track
April 26, 2017
Students' start-up app promotes handy solution
April 19, 2017
New perspectives from diverse women fill Suffolk Law School
April 19, 2017
Presidential search may be holding up key hires within administration
April 19, 2017
Former Suffolk Law student earns jail time in lieu of degree
April 19, 2017
Sea of dormitory flooding finally been parted
April 19, 2017
Flood in 10 West leaves some misplaced, others return back to their original dormitories
April 12, 2017
View All »
The parents of Michael Kelleher, a 23-year-old resident of Southborough, Mass. who went missing from a Boston Celtics game last month, confirmed that a body recovered by ...
April 19, 2017
Alexa Gagosz and Chris DeGusto
United States Congressman Seth Moulton sat down with Boston Globe reporter Joshua Miller on Thursday for a "Live Political Happy Hour" on Boylston Street, where the Mar...
April 5, 2017
In the modern history of American government, political choices have been in the context of either Republican or Democratic policies. This binary choice has been the hall...
March 31, 2017
More than 5,000 people from all over the world flocked to Boston for the 17th annual Boston Tattoo Convention this past weekend at the Hynes Convention Center. The conventi...
March 31, 2017
March 22, 2017
In the withering basement of the United First Parish Church in Quincy, MA, built in 1828, volunteers from the surrounding area joined together to package and send books to pr...
March 1, 2017
Stabbing in Boston Common, injuries non-fatal
March 1, 2017
Healey talks upcoming elections, direction of country
February 22, 2017
Local activists lead National Day of Jewish Action for Refugees
February 15, 2017
View All »