Students held up in hotel housing
More than 70 Suffolk University students are currently living at The Wyndham Hotel on Beacon Hill. These students are checked-in to the hotel for an indefinite amount of time due to a lack of available student housing at the start of the fall semester.
"We got more students than we were able to house on the main campus, so we contracted for 80 spaces with the hotel, 78 spaces [for students] and 2 for residence assistants," said Dr. Adrienne Otto Frame, Suffolk University's Interim Director for Residence Life and Housing and Special Assistant to the Dean of Students. "Some of them are returning students, but most are first year students."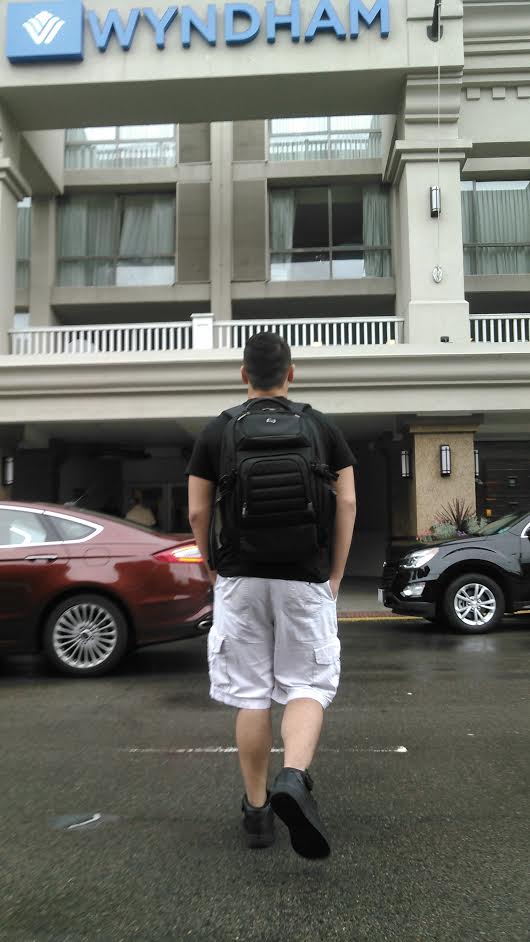 The students, now residing at the Wyndham Hotel, were given notice of what their housing situation would be less than a few weeks before the start of the semester. This proved particularly difficult for freshman students, who are often moving away from home for the first time. During one of the most pivotal transitions of their lifetime, a group of Suffolk's newest student's were facing an incredibly unexpected twist.
"I didn't know where I was living, so I didn't know if I could move in early. I didn't even know where I'd be," said Madison Mignola, a freshmen Politics, Philosophy and Economics Major from California. "So I spent this whole week in Boston, during orientation, and had to pay for somewhere to stay. It was insane. We are trying to get reimbursed for that."
The contract that Suffolk University signed with the Wyndham Hotel, secured all of the rooms on the third floor and about half of the rooms on the fourth floor. Suffolk University has not released any of the details of this contract.
"I don't know what confusion there might have been. We knew that we were going to have students who were going to need to be in an alternative location," said Dr. Frame. "We were unable to clarify what that location was until the contract was signed and clarified."
Other students living at the Wyndham Hotel also voiced their dissatisfaction with the last minute news that they were given, compounding their criticism.
"I was told that I might not have a place by the time of the move-in date. I felt like, if i didn't have a place by the time school started, I would be doomed. And they didn't really have an answer," said Miguel Alvarez, a freshman Psychology major. "We are paying a lot of money to go here and it just seemed very disorganized. They definitely could have been more transparent about the whole thing."
Interim Director, Dr. Frame has been presiding over the Residence Life office for about eight weeks. The department has gone through some recent turnover in staff, which has made this a learning experience for some members of the office.
"A number of us are new, this year, to the operation and are working through learning the Suffolk process," said Dr. Frame.
The lack of prior notice is just one of the criticisms of the students living in the hotel have had. Another prominent concern is that the university has yet to release information as to when these students will be able to move out of the hotel and into dormitories. The Residence Life Office's goal is to have all of the students out of the hotel by the end of the semester, but the plan to execute this has not materialized yet, according to Dr. Frame.
"I honestly don't know what's going to happen," said Alvarez. "They're not really telling us if we are going to move or not. I'm assuming it's not going to be anytime soon. Talking to my friends who are living in dorms, I'm definitely missing out on some things."
Some students feel as though their ability to enjoy the traditional college experience has been compromised to a degree. Living in the university dormitories serves as the iconic rite of passage that helps students adjust to living away from home, as well as making new friends. This is an aspect of collegiate life that is harder to replicate at the Wyndham hotel, a space not designed to facilitate large-scale student interaction.
"I don't like it. When you sign up for college, you sign up for the college experience," said Mignola. "When you are living in a hotel, it feels so transitionary because that's what you do in hotels. You don't make that a home. I don't feel like I can settle really because I don't know if I'm going to move out in a few weeks."
Although this situation poses as a clear challenge for some of the students staying at the hotel, It does come with a few perks that students living in the dorms are not afforded. The students at the hotel are able to rest their heads at night on larger beds than those who are living in the dormitories. Every week, their sheets are changed by the housekeeping staff and they are given clean towels. They were also allotted $1000 dollars due to a clause in their contracts with Suffolk University that guarantees admittance to university housing before the semester begins. If they are not assigned to a dorm by then, they are given $1000 against that term's tuition, said both Alvarez and Mignola.
"At this point, I hope that we will be able to communicate quickly about what our next steps will be in a timeframe that will be give time to get ready to do that in a way that is least impactful to them," said Dr. Frame. "With a moving company, we'll help them relocate their things to the main campus. Hopefully a good portion of them will have some resolution shortly. Our staff will continue to provide an exemplary experience in that location for the remainder of the semester."
Leave a Comment
About the Contributor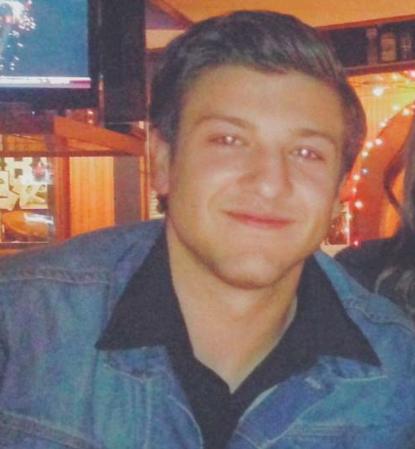 Jacob Geanous, Past World News Editor
Jacob Geanous is a senior Print Journalism major with a minor in government/international relations.
He has an associates degree in criminal justice from Mercyhurst University in Pennsylvania. His articles can also be seen in the Metro section of the Boston Globe.
No, he's not tired, that's just how he looks. He played outside linebacker at the University of Pittsburgh, but don't ask him about it. If he is not in the office, good luck finding him.