Select Wyndham residents to be moved on campus for the spring
For some of the 220 Suffolk University students who have been calling the Wyndham Boston Beacon Hill Hotel home this past semester, the spring semester may provide a change of scenery.
On Nov. 28, residence life sent an email to current Wyndham residents; notifying them that only 50 students will remain in the hotel next semester. The email, which was obtained by The Suffolk Journal, stated that the rest will be moved into Suffolk's residence halls.
"The University has done everything we can to move all Wyndham residents back into an on-campus residence hall for the Spring semester," the email said. "Given the number of students in the Wyndham, coupled with the number of students who we expect to leave campus at the end of this semester, it has become clear that we will need to house [one floor] in the Wyndham for the spring."
Wyndham residents had been asked to complete a survey in which they ranked their preference to stay in the hotel from 1-5. The email stated that all 50 residents who will remain in the Wyndham marked their preference as a 5.
Sophomore Elia Merz said she was frustrated with the situation.
"The survey did not give us any information on if we are moving out and where we would move to," said Merz. "At the time of the survey, many of us were still under the impression that we would be living here next semester because of the lack of communication from Suffolk."
Residents were warned that they may have to move rooms if they are remaining in the Wyndham next semester, as everyone will be consolidated to one floor. 
"Exact room numbers for all current Wyndham students (whether you are staying in the Wyndham or moving back to campus) will be provided to you before spring move-in in January," the email said.
To Merz, that again left students in the dark until the last minute.
"We have been here for four months now, and just recently found out that we will not live here again next semester. With the school telling us this news, they did not inform us where we will live, or who we will live with next semester," said Merz. "I feel like the University placed us here with little to no information on housing and continued to leave us in the dark and not provide information about our housing this entire semester."
Sophomore Emily Gonzalez De Los Santos, a resident assistant at the Wyndham, found the survey to be a good idea and thinks the overall process has gone well so far. 
"I think [the survey] was effective because it helped determine which students would be moving out of Wyndham and who would be staying, which made the process a bit easier," Gonzalez De Los Santos said. "As an RA, reslife communicated with me well in terms of what the situation is."
Residence life is aiming to please all Wyndham residents, both those who are looking to move on campus as well as those who would rather stay in the hotel.
"Most of the Fall 2022 Wyndham resident students are being assigned to one of our other residence halls for the Spring 2023 semester," said Suffolk's Vice President of Communications Greg Gatlin. "Residence life is actively working to accommodate those who conveyed a preference for remaining at the hotel."
Residence life is still finalizing the plan for Wyndham residents in the spring, for both those who will remain in the hotel and those who will move on campus. They hope to have things figured out soon and want to make the process as simple as possible for students.
"The plan is still being edited and coordinated amongst ResLife and the Wyndham. All information regarding the Wyndham move is being communicated to Wyndham residents as soon as it becomes finalized," said Caroline Parrelli Gray, residence director of One Court and the Wyndham. "Suffolk is aiming to provide assistance with moves through an external moving/packing company for the Wyndham residents to hopefully make the necessary mid-year move less stressful."
Leave a Comment
About the Contributors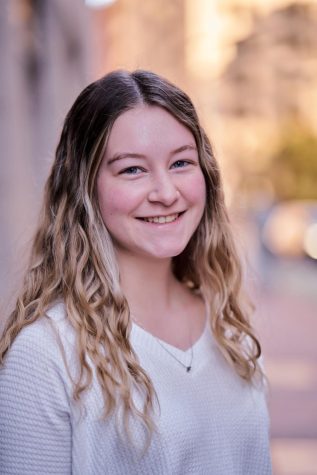 Grace MacDonald, Managing Editor | she/her
Grace is a senior from Seekonk, Massachusetts, majoring in public relations. Besides having a passion for writing, she also enjoys listening to Taylor Swift, watching movies, and exploring the city. She also loves to travel. After graduating, she plans to pursue a graduate degree in integrated marketing communication.
Follow Grace on Twitter
@GraceM123456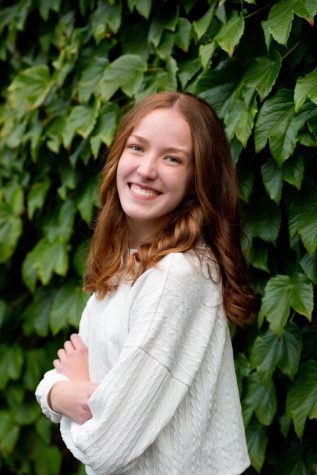 Maren Halpin, Asst. News Editor | she/her
Maren is a freshman politics, philosophy and economics major from Milford, Massachusetts. In addition to writing for The Journal, Maren is a member of Suffolk's track and field team. In her free time, she loves to go to her favorite coffee shops, listen to Noah Kahan and Taylor Swift on repeat, explore the city and spend time with family and friends.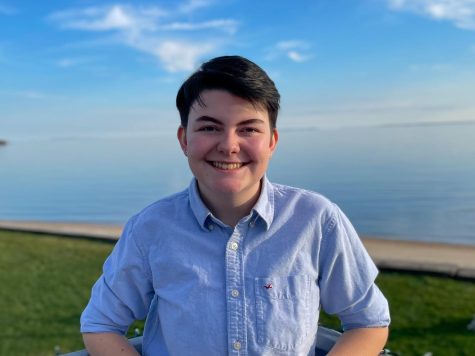 Leo Woods, Photo Editor | he/him
Leo is a junior political science major with a minor in philosophy from Clinton, Conn. When he isn't writing for The Journal, you can find him walking around Boston with his camera taking pictures of the city. He is passionate about politics, Mexican food, and Dungeons and Dragons. In the future, he plans on attending law school and permanently moving to Boston.
Follow Leo on Twitter @leowoods108