Students raise concerns over security, dining in Wyndham hotel
Suffolk University welcomed one of the largest freshmen classes in recent years to campus this fall, and the unprecedented demand for on-campus housing this semester resulted in 220 students being placed in the Wyndham Boston Beacon Hill Hotel.
Suffolk's Vice President of Communications, Greg Gatlin, attributed the large class size to qualified applicants, and noted that they were not the only ones asking for on-campus housing this semester.
"We have also seen stronger demand for on-campus housing this fall from juniors and seniors who have found the local off-campus housing marketing to be highly competitive, with rising rents," said Gatlin. 
Gatlin said some students who initially turned down Suffolk housing ended up requesting accommodations. As a result, Suffolk had to look beyond the dorms and to the Wyndham. 
Located less than half a mile from Suffolk's campus, the Wyndham was one of three hotels utilized by the university to house some students during the COVID-19 pandemic. The Wyndham was also utilized in 2016, due to a lack of on-campus housing for students.
"We have had students in the Wyndham in the past and have had a good experience with that property," said Gatlin. "It is a convenient location for students and about a five-minute walk to all of our academic, administrative and residential buildings, as well as steps from the MBTA red and blue lines."
The location of the Wyndham is not lost on the students living there, but many say a great location cannot compensate for insufficient amenities. According to sophomore Evie Merz, a big issue has been a lack of laundry access. 
"There are two washers and dryers for laundry, which don't work," said Merz.
However, Suffolk has outsourced to NimNim, a laundry service started by a Suffolk alum, with the help of the Entrepreneurship Center.
"NimNim is a laundry service company that will pick up students' laundry and return it, washed, dried, and folded on a scheduled day," said Gatlin.  This will be free to students residing in the hotel.
Students in the Wyndham also claimed to be unable to use Suffolk dining dollars in the hotel like they were promised and are instead left to travel to the on-campus dining halls or use other Ram Card payment methods. 
"The Wyndham is a short walk to Suffolk dining facilities, and the RAM card is also accepted at numerous surrounding locations and for online purchases through GrubHub," said Gatlin.
Merz was displeased with this expectation.
"The other half of our meal plans were placed on our Ram Cards with the promise that we could spend this money on food available at the hotel. It has been a month living here, and no food or restaurant is open to students to use this money. So not only is food not as convenient for Wyndham students, but we only have half of the dining dollars other students receive," she said. 
Gatlin encouraged students to report any concerns to their resident assistant or the hotel manager.
"We will continue to work with the Wyndham to make sure conditions are clean and that our students are having a positive experience in a high-quality living environment," he said.
Students also voiced concerns regarding security at the hotel, as the Wyndham has no way of regulating who enters. While Suffolk's residential buildings require scanning a student ID to enter the building, the Wyndham does not. Gatlin clarified the security measures Suffolk has in place at the hotel.
"Suffolk University police walk the floors where our students are housed. Floors are staffed by university resident assistants. Elevators are monitored by hotel staff," Gatlin said.
Despite these protocols, some students are still concerned.
"Guests can walk into the lobby and all the way up to students' rooms without being stopped by security," said Merz.
Looking to the future, Gatlin said hotel-living is not the permanent plan for students.
"Our goal is to move students living in the Wyndham into University residence halls for the spring semester, and we will help students with those moves," said Gatlin.
Despite these plans, some freshmen wonder if their next few years at Suffolk will have uncertain and insufficient housing options.
"As a student in the city, on campus housing is one of my only options, it makes me worried to think I don't have security in my housing next year," said Savina Berardi, a freshman in Smith Hall.
Follow Julia on Twitter @julia_capraro
Leave a Comment
About the Contributors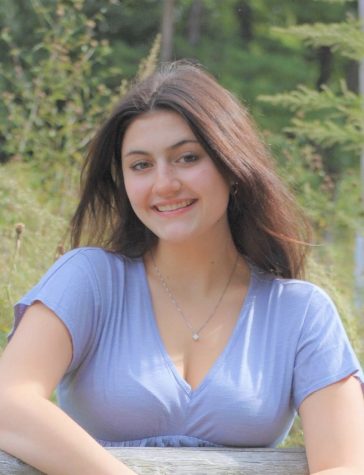 Julia Capraro, Editor-at-Large | she/her
Julia is a sophomore broadcast journalism and psychology major from Canton, Massachusetts. In addition to writing for the journal, she is President of Suffolk Visual Arts Club. She loves cooking, crochet and reading in her free time.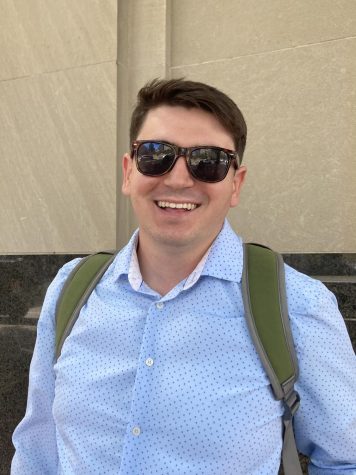 James Bartlett, Multimedia Editor | he/him
James Bartlett is a senior studying print and web journalism. Originally from Lowell, Massachusetts, James has a strong interest in photojournalism and new journalism tools such as podcasting and user-generated content.
James is currently a Web Journalist at WHDH Channel 7 and has previously worked at Boston.com and the Newburpoty Daily News.
Follow James on Twitter
@James_bartlett8
Email him at
[email protected]