Ford Hall Forum talks ISIS, Syrian migrant crisis and Ukraine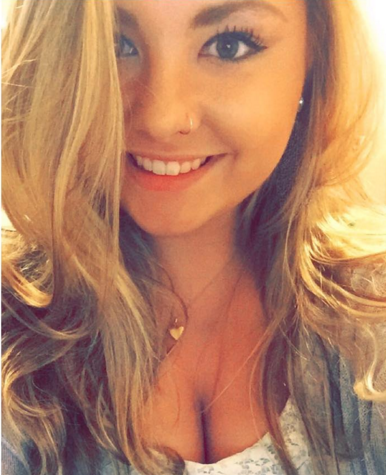 More stories from Alexa Gagosz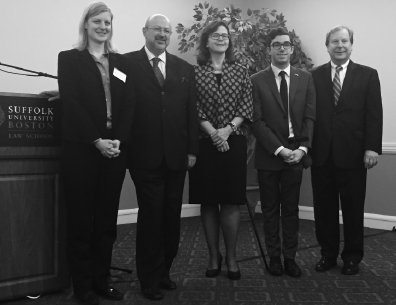 Due to recent attacks in Paris, the security and strength of Europe is heading toward serious questioning.
Mary Yntema, the president and CEO of WorldBoston, introduced Secretary General at the Organization for Security and Cooperation in Europe (OSCE), Italian Ambassador Lamberto Zannier at Suffolk University's Ford Hall Forum at the law school.
Zannier explained that the OSCE covers the entire Northern Hemisphere and ensures transatlantic security.
The OSCE utilizes a comprehensive approach to security, including politico-military, economic, environmental, as well as human rights aspects. It works to address a range of security-related concerns, including arms control, confidence and security-building measures, human rights, national minorities, democratization, policing strategies, and counter-terrorism, according to their website.
The 57 participating states engage in equal status, and decisions are taken by consensus, not by legal binds.
The organization claims they work toward gender equality, ending human trafficking, good governance, media freedom, conflict prevention and resolutions, arms control, and education.
"The approach we have developed is not to get rid of differences, in belief, but to build bridges," said Zannier.
"The international community needed the right tools," said Zannier as he brought up the Ukrainian conflict. "We still face difficulties from the Cold War where the Soviet Union was."
As Russia and Ukraine are still divided by conflict, Zannier talked about how the media tell bias stories, depending on which country it's broadcasted in and said how Russia looks at themselves in a way where they believe Crimea belongs to them due to Russian unification.
Said Zannier when comparing Western media and Russian media, "You hear two completely different stories."
Yet, the problem may be unavoidable.
"The process for this is very delicate," said Zannier as he spoke of the North Atlantic Treaty Organization (NATO)  and the European Union (EU).
"We have to address the difficulties of the Eastern-Western world."
As he spoke to the Suffolk and Boston community and pointed out how many people in the United States look at the problems in Ukraine and think that it's so far away, but he emphasized that some should begin to look at the country's relationships to one another instead.
This, however, brought up the debate of migration, which he said is surfacing the OSCE.
"It's more of the larger picture," he said. "We ask the question of why this is happening."
Zannier said the culprit is Syrian organized crime and encouraged others to help.
"We cannot forget that these people are being displaced because of conflict and lack of opportunity," he said. "We need to invest in these countries."
As there is a focus on Syria and the Islamic State (ISIS), he pointed out some of those fighters are from Western civilizations.
Said Zannier as he reflected on radicalism and how leaders are surprised that people are going to the Middle East to fight with ISIS, "What is the problem with our societies?"
"We need to address this in our own societies, we cannot ignore it," he said.
After speaking with several leaders across the world, he sees many are not accepting of the fact that there is a problem with ISIS, and that acts of terrorism or threats do not look like they are slowing down.
"Leaders of Muslim countries are coming to us, asking to work together," he said. "They do not accept the fact that these fighters are fighting 'for religion.'"
At the end of the Zannier's presentation, he and WorldBoston opened the room for a question-and-answer session for the audience.
One question raised a point of how OSCE usually goes through the conflict prevention and resolution strategy and how it's bringing delegates together. This act is almost like a template, but may be impossible for ISIS.
Zannier said the OSCE is working to prevent any conflicts created by ISIS, but it's a difficult task. He discussed the attacks in Paris where several suicide bombers killed dozens on the streets and next to restaurants.
"ISIS is a very different story. It's a new development," he said. "We see people who want to die, and these people are not ready to talk."
He said that they look toward bringing in the people who have joined ISIS from Western civilizations and ask why they did join. But, he explained, it's not going to be any time soon.
"We don't have anything for them of their interest," he said.
But the debate that the Western world continues to have is being offensive to the Muslim community.
"Our fear of being offensive toward Muslims when trying to talk to them about what they really are, feeds ISIS," said Zannier.
Leave a Comment
About the Contributor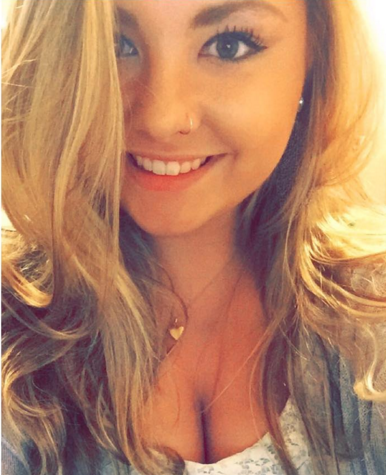 Alexa Gagosz, Previous Editor-in-Chief
Former Editor-in-Chief of The Suffolk Journal, fighter for equality and former World News Editor. Most likely found in The Journal's office, getting lost in the Massachusetts State House or frolicking around Boston Harbor. Thrives off of investigation pieces that consume her.