SU approved by BPDA for more student housing
City approves for Suffolk to lease the 1047 Commonwealth Ave property for student housing last week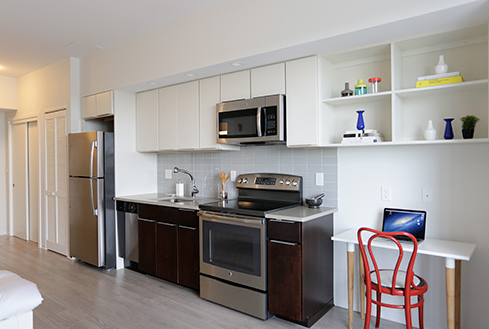 The Boston's Planning & Development Agency (BPDA) approved Suffolk University to lease 1047 Commonwealth Ave for additional student housing in City Hall on Thursday.
The space will be available for housing Suffolk students starting in the fall, according to Vice President of External Affairs John Nucci.
Nucci presented the university's case to lease the estate on Commonwealth Ave to the BPDA and said that with the already increasing number of Suffolk students in the Allston and Brighton neighborhoods, this would be the "university's effort to reduce students in residential housing."
The building is currently a space used by Boston University for student housing.
According to the BPDA, the property was built in 2015 and includes 180 co-ed units that feature micro-apartments for two or three students, stainless steel appliances, free laundry inside the unit, a dishwasher and central air conditioning. Decked with lounges, study spaces and city views, the location is fixated on the MBTA Green Line 25 minutes away from campus.
According to Suffolk's website, the university will provide a free MBTA pass for students who will eventually live there. These same students will have the option to buy a meal plan to use on campus, but it will not be required to purchase one, similar to those who live in the 10 West St. apartments.
The Suffolk Journal previously reported on how the university was looking to add more student housing last fall. Nucci told a Journal reporter in a previous interview that it wasn't so much about distance as it was an issue of commute time for students as he scouted for an estate for dorms, but looked to steer clear from Downtown's soaring prices.
BU's student newspaper, the Daily Free Press, reported in 2016 how some students had a "love-hate" relationship with the apartments on Commonwealth Ave, as some said that some rooms were unusually small while others were larger than others.
The property was originally planned to hold the Sassoon-Academy Hairdressing School, according to media outlets, but when the deal fell through, the Cambridge-based developer, Urban Spaces LLC, was going to build studio apartments. The developer later agreed to BU's call to lease the premises for student housing.
Leave a Comment
About the Contributor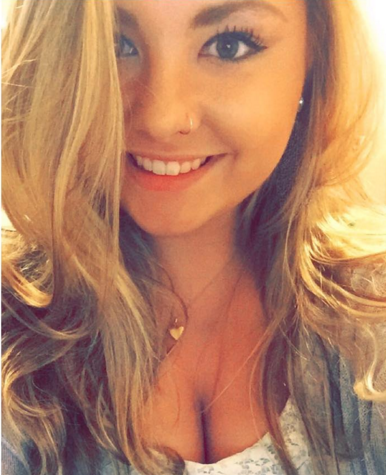 Alexa Gagosz, Previous Editor-in-Chief
Former Editor-in-Chief of The Suffolk Journal, fighter for equality and former World News Editor. Most likely found in The Journal's office, getting lost in the Massachusetts State House or frolicking around Boston Harbor. Thrives off of investigation pieces that consume her.