Marisa Kelly next president of Suffolk
After a historic and highly anticipated search, Marisa Kelly has been named the permanent president of Suffolk University. Since October of 2016, the Presidential Search Committee formed, led by Chairman John Brooks. After a national search was conducted, they came to the decision after nearly 85 candidates applied, including an estimated 20 sitting presidents at various universities.
After countless hours of interviewing candidates, Board of Trustees Chairman Bob Lamb and now President Marisa Kelly said in a joint phone interview with The Suffolk Journal that the time of Suffolk's Board and upper administration feud is resolved.
"Those days are behind us," said Kelly in an interview with The Journal on Wednesday. "We have a fabulous Board of Trustees."
Lamb, who has spoken highly of Kelly in the past, said on Wednesday night that he was "delighted" by the Board's decision.
Kelly, who has been in the position of acting president for  20 months, said that she is "so honored as Suffolk is such a special place."
"I couldn't imagine this step of my career at any other institution," said Kelly of Suffolk to a Journal reporter.
Lamb, who said that there was "no assumption" or "pre-determination" when the Committee was formed that Kelly would be named.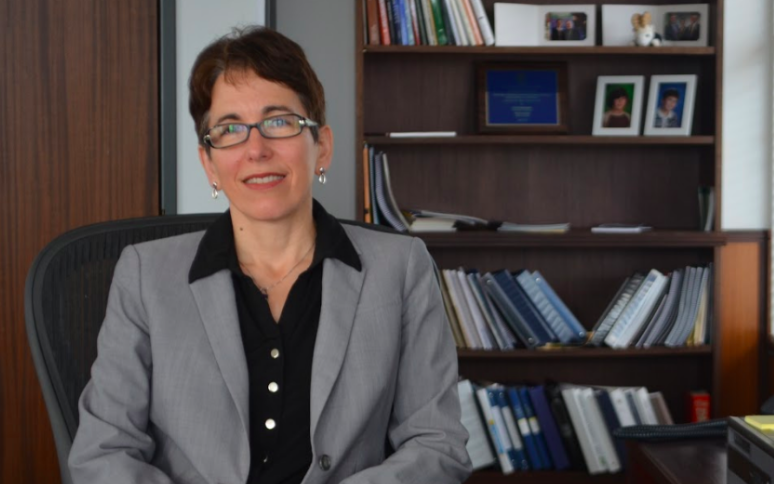 Kelly signed a five year contract with the university but said to The Journal on Wednesday night, "I am hoping it will be longer."
Lamb mirrored that same sentiment.
Lamb, who echoed Brooks statement in a public Student Government Association (SGA) meeting on Nov. 30, which was published in a recent article by The Journal, that "nearly" 85 candidates applied, with an estimated 20 current or sitting presidents at other universities until the Search Committee narrowed their selection to 11 semi-finalists, then down to four finalists.
Kelly has raised more [money] in her term than the university has in the past seven years, said Lamb. Lamb cited the $3M and $10M gifts that Kelly worked for from alumni this past year.
Candidates were filtered down to two, including Kelly, on Monday night.
Kelly said she is looking forward to working on a number of initiatives as permanent president, including the innovation of Suffolk's academic programs, continue to tell the Suffolk story on a global scale, stay committed to the university's core and continue fundraising success with partnerships and donors, foundations, nonprofits and government agencies.
Since 2010, Suffolk has experienced a media frenzy of negative headlines that included a revolving door of presidents. Kelly and Lamb said they are confident in working together, as they have since both took their positions.
"We are thriving now and we are going to thrive in the future," said Kelly. "Faculty and staff are excited about who we are."
Alongside Kelly has stood Acting Provost Sebastian Royo, also a faculty member within the government department. Kelly said there will be a search for a permanent provost in the near future, whether it will begin during the upcoming fall semester or start before then. It is not confirmed if Royo will apply for the job.
"[Sebastian] has been a wonderful partner," said Kelly.
According to a Boston Globe article published on Thursday morning, Kelly will begin her permanent role as president on July 1.
Leave a Comment
About the Contributor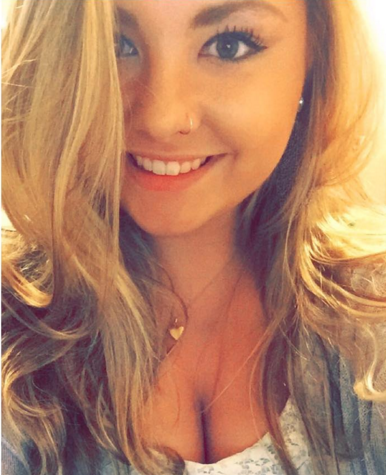 Alexa Gagosz, Previous Editor-in-Chief
Former Editor-in-Chief of The Suffolk Journal, fighter for equality and former World News Editor. Most likely found in The Journal's office, getting lost in the Massachusetts State House or frolicking around Boston Harbor. Thrives off of investigation pieces that consume her.