Suffolk Law loses faculty legend
For the past 32 years, Professor Jeffrey Wittenberg has brought humor to an otherwise grueling topic for most law students, chanted law codes line-by-line during a first lecture and pushed students to the edge until they realized their full potential. Fueled by perseverance, Wittenberg was determined to teach the next generation of lawyers since becoming apart of Suffolk Law's faculty in 1986 until he passed unexpectedly last week.
"He was a beloved husband, father and grandfather. We are so happy he was able to do what he loved–working with students and faculty for over 40 years," said Wittenberg's wife Diane to a Journal reporter late Tuesday night. "So few people are able to do what they love and be great at it.  He was one of the lucky ones."
Son-in-law Peter Lurie, who acted as the family's spokesperson, said the Wittenbergs appreciated the tremendous outpour of support from the entire Suffolk community.
"The family feels a tight bond with Suffolk," said Lurie to a Journal reporter on Tuesday night.
Wittenberg's son, Richard Wittenberg, received an MBA from the Sawyer Business School (SBS) and their daughter Kimberly Lurie is a graduate of Suffolk Law and now works as an adjunct professor at the SBS and Lurie's brother Jerry is a Suffolk alum, according to the family.
"Wittenberg was a uniquely talented teacher, possessor of a great sense of humor and a loyal, steadfast friend and colleague," said Suffolk Law Professor Emeritus Richard Perlmutter. "His death is a terrible loss to his family, friends and students and truly diminishes the Suffolk Law community."
Perlmutter was described as Wittenberg's best friend by the family, the two co-authored multiple books together and Perlmutter's eulogy was read at the funeral.
"The Law School is grieving Jeff Wittenberg's passing," said Law Dean Andrew Perlman to a Suffolk Journal reporter this weekend. "He was a beloved professor for thousands of Suffolk Law alumni."
Throughout his teachings, Wittenberg, 73, focused on contracts, product liability, sports law and commercial law and was remembered by his students as a professor who demanded a lot but showed unblemished warmth and compassion.
"He also was a wonderful colleague with a sense of humor that could leave us crying with laughter," said Perlman. "Today, we're crying tears of sorrow from losing one of Suffolk Law's greats."
Students have described him as the "toughest" professor and said they had "feared" walking into his 1L contracts course, but said they ended up learning more than they expected. Some Law alum described him as the only professor that had the ability to get them to read a textbook cover-to-cover. Former Suffolk Law graduate Ann Marie Maccarone said Wittenberg made Uniform Commercial Code (UCC) compelling, even though it was one of the classes that "most law students dread."
"I don't think I would have passed the bar exam without having learned the code from him," said Maccarone who graduated in 1994. "He was truly one of the great ones."
Suffolk Law alum Nicholas Holahan said Wittenberg will forever hold a "special place his heart," and remembered fondly when Wittenberg invited Holahan's father to become part of a class lecture.
"His joy in teaching law was imparted to those of who were fortunate enough to attend his classes," said Holahan, who graduated from Suffolk Law in 2013. "I can only imagine the vast number of students he taught over the course his career, yet he was warm and attentive to all of us."
Holahan recollected the first few weeks of Wittenberg's class with a Journal reporter and said he felt "intimidated" walking into the lecture hall as Wittenberg veritably chanted Article 2 of the UCC to the class.
"By the end, his class was a comedy show based on wacky law skits that we were welcome to join in on," said Holahan.
Suffolk Law alum John Cronin affectionately remembered when a group of members of the Class of 2006 won an auction to dine at Wittenberg's house during their third year to a Journal reporter. Cronin said the class was "anxious" to spend more time with Wittenberg as he often would stay more than 45 minutes after class to commiserate with his students on the infamous Red Sox playoff loss to the Yankees in 2003. Cronin said Wittenberg would jump from topic to topic with his students– from Boston sports, to politics and "of course, the law."
"When I look back on his class, two things jump out in my mind," said Cronin. "He was a true champion of the Socratic method and loved cold calling on students to test whether they had prepared for class.   I was called on a lot. It kept me – and the rest of my classmates – on my toes and really motivated us to put in the time and preparation to succeed, but also to be unafraid to be wrong occasionally."
Cronin described Wittenberg as "persistent," and that persistence was often unsettling as he would not typically let his students off the hook.
"In the end, though, he always helped you get there," said Cronin.   
Cronin remembered one of Wittenberg's favorite quotes that he would often utter with a gleam in his eye: "There is nothing better than being a good lawyer."
"He believed it, and he made all of us believe it, too," said Cronin. "Easily one of the best parts of the Suffolk Law experience was attending his class."
Born in Denver, CO in March of 1945, Wittenberg later received his Bachelor's from San Francisco State University and his Juris Doctorate from the University of California, Hastings. He was admitted into the Bar Association in both Illinois and Minnesota.
"Professor Wittenberg, known for his wonderful sense of humor and kindness, was admired by his colleagues and many friends in the Law School and beyond," said President Marisa Kelly in a statement sent to all students on Friday. "His presence will be greatly missed."
Prior to coming to Suffolk, he had served as a law clerk on the Minnesota Supreme Court and practiced law in Chicago. He has also taught at multiple different law schools, including John Marshall University, University of Mississippi, and the University of Pittsburgh, according to his faculty page.
"His passing is a great loss for the University, and we will sorely miss him," wrote Kelly.
Wittenberg is survived by his wife Diane, his children and seven grandchildren. Donations could be made in Wittenberg's memory to Operation Delta Dog in Chelmsford, MA.
View Comments (2)
About the Contributor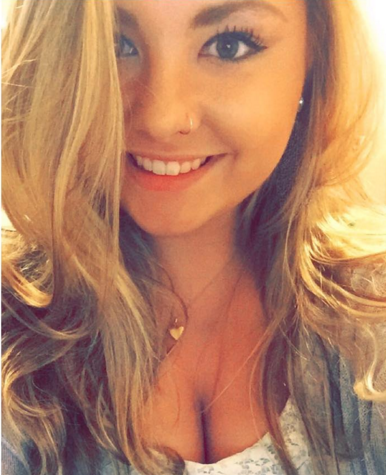 Alexa Gagosz, Previous Editor-in-Chief
Former Editor-in-Chief of The Suffolk Journal, fighter for equality and former World News Editor. Most likely found in The Journal's office, getting lost in the Massachusetts State House or frolicking around Boston Harbor. Thrives off of investigation pieces that consume her.