Suffolk announces development of plan to 'wind down operations' at Madrid campus
The program will remain fully operational through the upcoming year as discussions continue
Suffolk University President Marisa Kelly announced that, as part of an ongoing assessment of Suffolk's study abroad portfolio, the university will be developing a plan to "wind down" operations at its campus in Madrid, Spain.
In an email sent to university faculty and staff Tuesday obtained by The Suffolk Journal, Kelly said the primary goal of the assessment was to make study abroad more accessible to students. 
"This planning takes into consideration a number of factors, including an increasingly crowded and competitive landscape in Spain," said Kelly. "… It has become clear that in order to compete in this environment the university would need to make significant investments in a range of areas to provide the educational experience Madrid students demand and deserve, including a dramatic expansion of four-year degree programs in Spain, facilities and personnel, which does not align with our larger institutional goals."
Suffolk senior Jailene Colón felt this need for change at Suffolk's sister campus during her semester abroad in spring 2023. 
"I definitely felt a lack of supportive departments [at Suffolk Madrid] which are a big influence in the community as a whole. Things like Counseling, Health and Wellness or the Division of Student Success, you can't find that out there, and it's hard," Colón said. "We're sister campuses, but it feels like really long-distance cousins."
Kelly said the Madrid campus will still be fully operational for the 2023-24 academic year, and the decrease in operations will not happen until the end of the spring semester at the earliest.
Despite the room for improvement Colón noted during her time in Spain, the political science student found comfort in her abroad experience by being at an alternative campus of her own university rather than at a partnership school. 
"I think it's important for the transition because a lot of students who go abroad are going abroad for the first time and I think it's just important to know you have a safe place to go," Colón said. 
University spokesman Greg Gatlin said students studying at the Madrid campus this upcoming year will not be impacted, and emphasized that the university is still in the planning process. He added that it is not clear when a final decision regarding the campus' future will be made.
Kelly assured the Suffolk community that Suffolk's possible shift away from its Madrid campus will not limit students who intend to study abroad.
"We have begun discussing an expansion of our weeklong Global Gateway Program for first-year students," said Kelly in the email. "For those students who are able to study for a semester or longer, we will add additional options in Spain to the study abroad locations around the globe that we already support."
According to the email, Suffolk has already worked with over 50 institutions to offer study abroad opportunities in 30 countries.
A broader announcement will be made to students upon return to campus in the fall, said Gatlin.
Leave a Comment
About the Contributors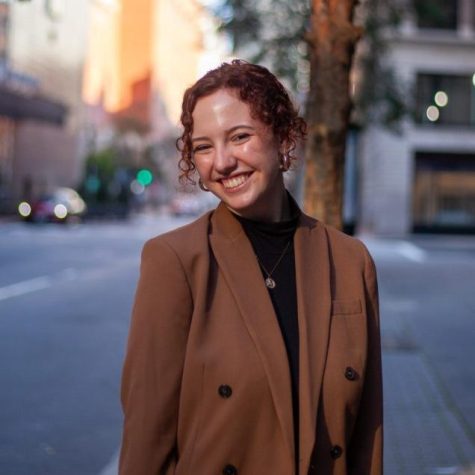 Shealagh Sullivan, Editor-in-Chief | she/her
Shealagh is a senior majoring in journalism with a minor in international relations from Ashby, Mass. She has previously worked as a co-op for the Boston Globe on the homepage desk and as an intern for GBH News and Boston Public Radio. In her spare time, she enjoys reading, finding a new favorite coffee spot and exploring Boston. She is a huge art lover and wants nothing more than to see the Van Gogh Museum in Amsterdam. After graduation, Shealagh hopes to be a political journalist in Washington D.C.
Follow Shealagh on Twitter @ShealaghS.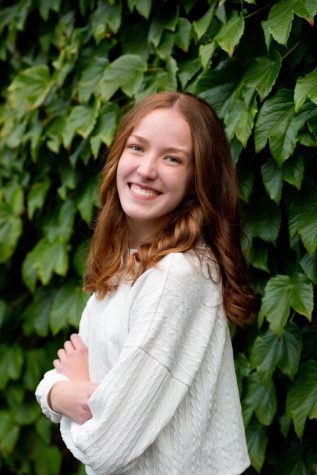 Maren Halpin, Asst. News Editor | she/her
Maren is a sophomore print/web journalism major from Milford, Massachusetts. In addition to writing for The Journal, Maren is a member of Suffolk's track and field team. In her free time, she loves to go to her favorite coffee shops, listen to Noah Kahan and Taylor Swift on repeat, explore the city and spend time with family and friends.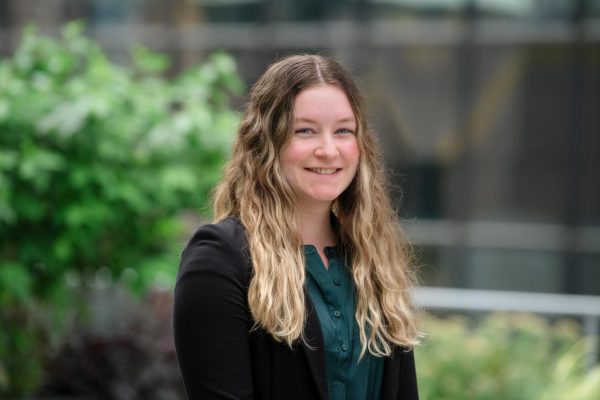 Grace MacDonald, Graduate Copy Editor | she/her
Grace is a graduate student from Seekonk, Mass., majoring in communication with an integrated marketing communication concentration. Besides having a passion for writing, she enjoys listening to Taylor Swift, watching movies and exploring the city. She loves to travel and rock climbs in her free time. After graduating, she hopes to work in corporate communications.
Follow Grace on Twitter
@GraceM123456