Suffolk Performing Arts puts UDOT talents on display
When you sit in the audience of a Suffolk University performance, you don't always think about who gets the sound to be just right, makes sure all the performers have mics, or who lights up the stage. That is why Techstravaganza is such a special event.
On March 4 at Modern Theater, Suffolk's Union of Designers, Operators and Technicians presented Techstravaganza, an annual show that allows the group to showcase their own hard work and talents that are usually behind the scenes.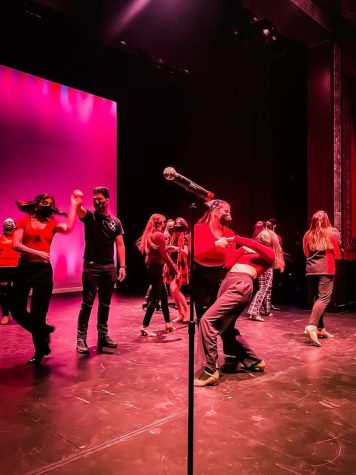 "For Techstravaganza, we get creative liberty with lights and sound and we get to show everyone what we do a little more hands-on," said UDOT's president Maya Quirk. "Instead of being up in the booth, we bring the boards down in front of the audience and we have our own personal boards out in the lobby to show people when they come in." 
The performance featured six of Suffolk's performing arts groups: Suffolk's Chamber Choir, the Suffolk University Dance Company, Rampage, Fusion Dhamaka, Ramifications and Wicked.
UDOT often works with many of the Performing Arts Office's organizations, but is open to help all Suffolk groups fulfill their technical needs, through audio, visual and lighting effects.
"Typically, we're up in the booth, so we're kind of hidden away from the audience, out of sight out of mind, whereas this show is specifically designed to showcase the technical side of theater," said Alex Kontis, treasurer and co-vice president of UDOT.
Lacey Chambers, co-captain of SUDC, said how important it is to have an event that showcases UDOT's special abilities and hard work.
"A lot of times, [UDOT] might get overlooked because they do all the behind the scenes work instead of actually being on stage performing, but their jobs are super important because they handle all the sound and lighting and we wouldn't be able to do anything without them," Chambers said.
Many of the shows that UDOT helps to put on requires about three weeks of preparation, but for Techstravaganza, preparations took about a month. Sarah Pollack, who has experience being on both sides as the public relations manager for UDOT, a Rampage member and president of the Chamber Choir.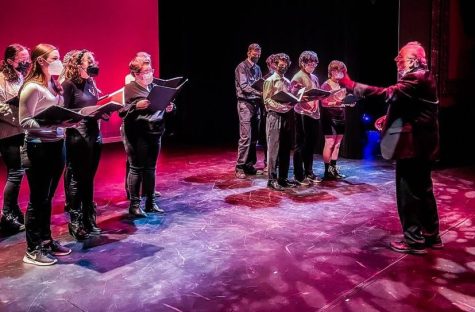 "It's a lot of hard work that goes into it and having to work with all the different groups and keeping track of everything, it's a really tedious process," said Pollack, "To get a show where we are the ones being spotlighted, rather than the performing arts groups, is really cool."
UDOT meets on Thursdays during activities period in Sawyer 133. Anyone who is interested in becoming a member of UDOT can reach out for more information through Instagram  @suffolk.udot, email, by directly speaking with a UDOT member, or just by showing up to one of the scheduled meetings.
Follow Emily on Twitter @emilyrcollins7.
Leave a Comment
About the Contributor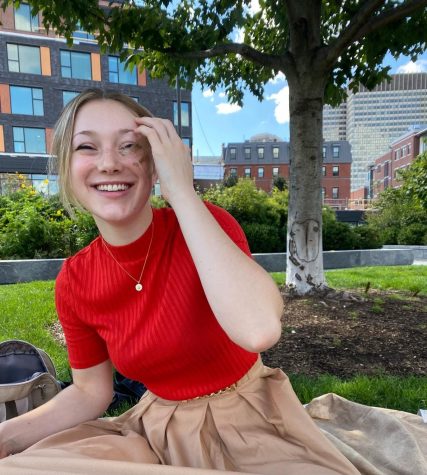 Emily Collins, Staff Writer | she/her
Emily is a senior majoring in print/web journalism and minoring in biology at Suffolk University. If she is not reading or writing, she can be found listening to music or spending time outside. Emily is also a member of Alpha Sigma Alpha and the Ramifications on campus. After college, Emily hopes to work as a wildlife journalist.
Follow Emily on Twitter at
@emilycSUCJN363
.