Suffolk senior brings her own 'Saturday Night Live' to campus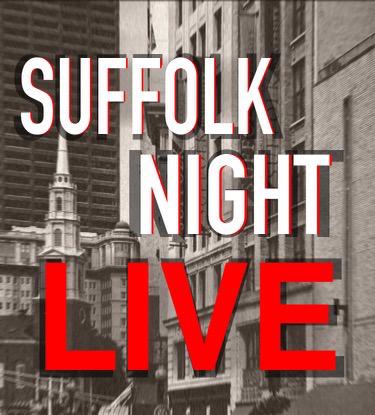 Suffolk University senior Paige D'Ambrosio and the Suffolk University Theatre Department are bringing the famous late-night television series "Saturday Night Live" to campus, but with a twist.
The show, which will be called "Suffolk Night Live," will follow a script very similar to NBC's own show, but the skits will be centered around all things Suffolk and life on a college campus.
D'Ambrosio, who's a theatre major and also the general manager of Suffolk's student radio station WSFR, has been heavily involved in the theatre department throughout her Suffolk career. She's worked on productions like "Cymbeline," "Sputnik" and many others.
The idea for a "Saturday Night Live" inspired show came to mind when she and her friends would watch it when they were bored. 
"Me and all my friends would just kind of hang out in Smith [Hall] and watch a bunch of 'SNL' episodes," said D'Ambrosio. "We always loved them and had such a fun time, even as we got older it was a constant thing that whenever someone didn't know what to put on TV, they'd say 'want to watch an SNL episode?'"
Since "Suffolk Night Live" was originally planned during the pandemic, the show was prepared to go virtual.  
"I wanted to think of something that I could do online if we had to," said D'Ambrosio. "TV shows are already posted online. I could probably figure out a way to do it if it ended up having to be remote, but we lucked out and now we're going to be able to get a live audience."
The show is based on the most relevant news and events at the time that it opens, which makes it difficult to keep the same script as it's constantly being updated.
"Honestly, I was still working on the script today," said D'Ambrosio. "I wanted it to be as close to the actual production and writing of an SNL episode as possible. It is kind of following that same thing where they have about a week to throw it all together and get it on stage."
An important element to D'Ambrosio's writing was to make sure she developed a show that was appealing to everybody, not just college students. Doing so, she had countless people look over the script, including her dad.
"I want to make sure it's funny for everybody," said D'Ambrosio. "So many people have experienced going to college so I've had a bunch of different people look at [the script] and make sure it's something that everyone can enjoy."
With classes back in swing, making it a busy time of year for students, the production has had a hard time with many of its actors dropping out of the cast.
"A lot of actors have slowly one by one dropped out because they have so much on their plate right now which of course I understand," said D'Ambrosio. "At the same time I've been trying last minute to throw it together and find people to be in [the show]."
On the bright side, D'Ambrosio added that the process of trying to find new people to join the show has been surprisingly enjoyable. There are so many students involved who she never would have thought would join and have not previously been involved with the theatre department.
The show will premiere on Friday at 5 p.m. in the Sullivan Studio Theatre located on the 11th floor of Sawyer. Admission will be free of charge.
Follow Nick on Twitter @Nfrieburger. 
View Comments (1)
About the Contributor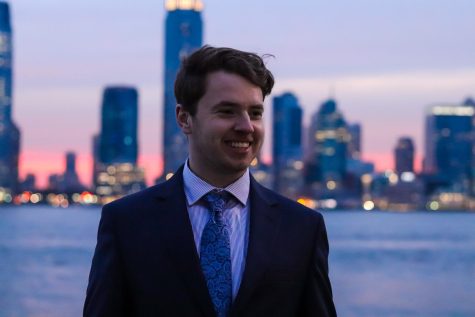 Nick Frieburger, Sports Editor | he/him
Nick is a senior journalism major at Suffolk University and is originally from Kingston, Mass. He is extremely passionate about Boston sports but has a specific love for the Celtics. His biggest claim to fame is watching every Celtics game since 2012. In his free time, he can be found relaxing and watching basketball or football while listening to music.