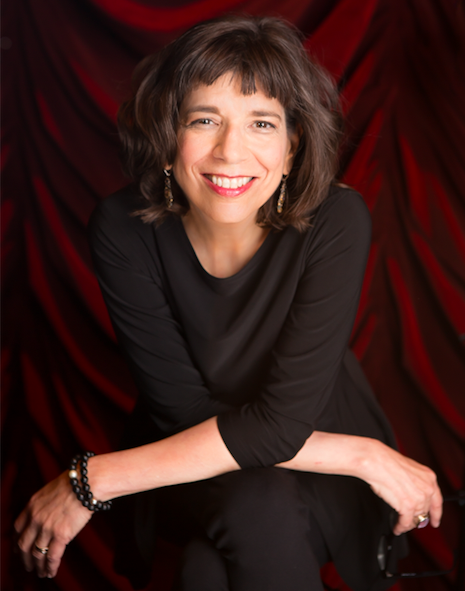 After nearly 40 years as director of theatre at Suffolk University and 21 years as chair of the Theatre Department, Marilyn Plotkins has stepped down from this role and started a new chapter as a faculty member. 
Plotkins has spent her time as chair directing, producing, acting as a mentor to students, developing curriculum and leading several renovations on campus. 
When Plotkins was originally hired in 1982, there were very few venues for art groups in Boston. She made it her mission to establish a theater program at Suffolk with the goal of creating a multi-disciplinary theater major and to improve the former C. Walsh Theatre in Beacon Hill. 
"In my first year at Suffolk, I was told that the university would never invest in our theater which was badly in need of renovation,"  Plotkins said. 
Suffolk's first academic theatre program began as Suffolk Student Theatre. It had only a handful of majors, five course offerings and just a few performances each year.
In 1999, the Suffolk Theatre Department was officially established and Plotkins was appointed to be its chair. This allowed for full-time staff, greater course offerings and full seasons of professional performing arts events.
The department has had 90 students majoring in theater at its peak, 30 rotational courses and 18 student-and-faculty written and directed work annually. 
"That happened over many years, but the growth was really impressive and I think it was because we kept attracting more and more students," Plotkins said. 
Plotkins has led five renovations of performance spaces on campus including the C. Walsh Theatre, the 12th floor Sawyer building offices, Sullivan Studio Theatre and the historic Modern Theatre on Washington Street. She credits these renovations to boosting student enrollment and the overall quality of the department. 
"In planning for our second renovation of the C. Walsh Theatre,  we argued that a theatre that was not only beautiful, but functioned well enough to support professional theatrical activity, would be a huge asset to the university," Plotkins said.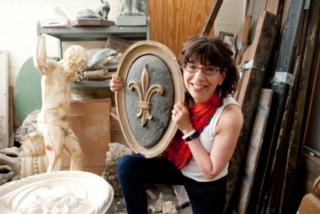 "Moreover, I think that our five renovations over the years including the renovation of the historic Modern Theatre, not only inspired loyalty to the university but inspired students, faculty, staff and guest artists to their best work," she said.
Plotkins is most proud of creating an interdisciplinary department and creating alliances across Boston to help students. These professional partnerships include presenting premieres with local theaters and giving students internship opportunities. 
Plotkins has a long list of accomplishments as part of the creative force behind the Theatre Department. She became the program director of the Creativity and Innovation requirement for Suffolk's College of Arts & Sciences in 2018 and started an arts administration minor.
She published a book, "The American Repertory Theatre Reference Book: The Brustein Years," which took her over 12 years to write. She also founded the Boston Music Theatre Project in 1987 to help nurture promising work in musical theater, where she did 22 projects, brought over 50 guest artists to class and directed two shows.
In August of 2020, former and current students at Suffolk University wrote a letter to the department demanding that Plotkins step down as chair and that other staffing changes be made. 
The letter, along with a petition that received nearly 500 signatures on Change.org, said BIPOC students were most often type-casted or given stereotypical roles in department productions as a result of their race and that the theater curriculum did not adequately present or discuss BIPOC creators and the perspectives found within this community. 
The students also called for the department, which has an all white faculty, to undergo more diversity trainings, bring in diverse guest speakers from the field and reevaluate its casting practices. 
Plotkins said she led a constructive response to the letter and responded to student concerns by becoming the chief liaison between Suffolk offices, including the Center for Restorative Justice, and deconstructing her classes, with the rest of her department following suit. 
"What we've learned is we have so much to learn and we have a plan," Plotkins said. 
Plokins has joined the FPLC Race on Campus committee and plans to continue her work in understanding BIPOC pain and advancing anti-racist awareness and practices throughout the university and her classes. The department also released an accountability statement on its website. 
Plotkins, who started the transition to step down as chair two years ago, has passed the torch to Richard Chambers who is now the new chair of the Theatre Department. 
"Marilyn Plotkins has done something that is remarkable. She took an idea and turned it into a reality. From meager beginnings, she has shaped and supported the Theatre Department into a powerful arts presence at Suffolk University," Chambers said.
Plotkins credits the department's success to the students and faculty who always find ways to adapt to the moment. 
"There's something about the can-do attitude of the members of the department, the creativity, the artistic excellence and know-how," Plotkins said. "That means that no matter what the department will continue to evolve and thrive."
Follow Sarah on twitter @thesarahdipity.