PAO presents 'The Social Deathwork' dinner theater
Suffolk University's murder mystery dinner has been a tradition on campus for 20 years. But this year, the show will go on with a remote twist.
The show, titled "The Social Deathwork," shifted from the fall to the spring semester this year to give the cast and crew more time to figure out how to put on a COVID-19 friendly show. 
Kathy Maloney, director of the show and associate director of Suffolk's Performing Arts Office, noted this change of time was in part due to her being furloughed for six months when the pandemic hit. 
"The dinner theater is a huge part of what I do here, and I couldn't stand it being done without me," Maloney said.
The show this year will celebrate Women's History Month with a cast of all women. The script was written by Suffolk alumnus Gustave Cadet, and the musical number of the show was written and choreographed by cast members.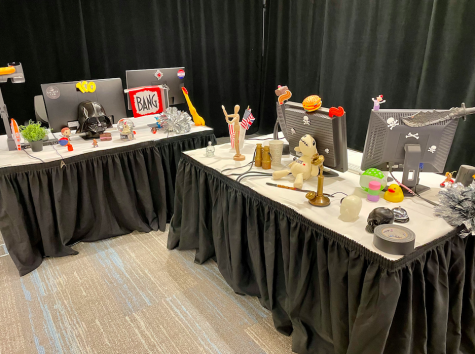 The performing arts side of Suffolk has slowed significantly over the past year, with only eight out of its 18 student groups actively meeting. They have also had to host virtual events like open mic nights in lieu of onstage shows. 
This year's show will play off of its necessary use of Zoom. The show will unfold in three parts, with audience interaction being achieved digitally.
"Getting to play with the audience is part of dinner theater; the audience is a part of the show and the set. To get that interactive element, we have scheduled breakout rooms where we encourage the audience to interact with the actors," Maloney said.
Annaliese Arnsten, a Suffolk freshman who wrote the musical number for the show, spoke of the audition process. 
"I decided to audition for the show without knowing what would come of it," said Arnsten. "I mentioned that I was a songwriter. I was very excited for the opportunity to write something that could help tell our story." 
The actors will perform together on campus during the scripted parts, then run next door to Sargent Hall, to access the breakout rooms and interact with the audience. 
PAO will also stay true to the dinner aspect and offer students and staff who are allowed on campus through the Coverified app a $10 dinner pick-up option. This includes a prepared three course meal that is meant to be reheated at home. 
"The best part of doing this online is that parents across the country can see their kids in action. People who couldn't experience it before are now able to tune in," Maloney said.
The cast encourages participants to dress up, have dinner and, most of all, chat with the actors in the breakout rooms. 
"It adds heart and drive to the show, and it energizes the actors," said Maloney. 
The audience will be able to cast their vote on who they believe the killer is, and one correct member will get a gift card for a food delivery service. 
The shows will run from March 26-27, with both starting at 7 p.m. It's free to all, but attendees are asked to preregister so they can get their show goodie bag that has small prizes, a program and clues. 
Register for tickets here.
Follow Ashley on Twitter @AshleyFairchi14.
Leave a Comment
About the Contributor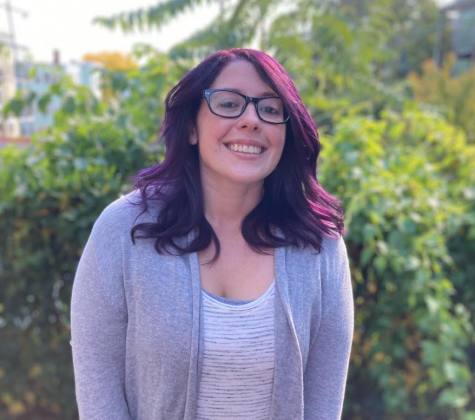 Ashley Fairchild, Asst. Copy Editor | she/her
Ashley
is a senior majoring in print/web Journalism. Outside of Suffolk, she can typically still be found with her nose in a book and her hand wrapped around a coffee mug. She enjoys lifting weights, finding new cafes and most importantly, playing with her dog, Pepper.
Follow Ashley on Twitter @AshleyFairchi14