Boston-based business combines fashionable bracelets and safety
A fashionable GPS-enabled bracelet could help protect wearers against sexual assault thanks to Flare, a women-run company in Boston. 
Flare co-founders Sara de Zarraga and Quinn Fitzgerald met in 2015 while attending Harvard Business School. There, the two women worked on a school project that would eventually lead to the creation of their company.
"We were assigned projects to create our own start-up concept. This is where we first started thinking about using technology to create a better safety device – something we wished had been available for our protection earlier," said de Zarraga. 
The two women have experienced sexual assault, as have thousands of other survivors who shared their stories with them.
The company formally launched in March 2020, with a line of discreet bracelets meant to be worn as a normal piece of jewelry. 
"What was really apparent to us was the personal safety industry wasn't talking to women about what safety looks like for them. And we wanted to start a conversation about it," said de Zarraga.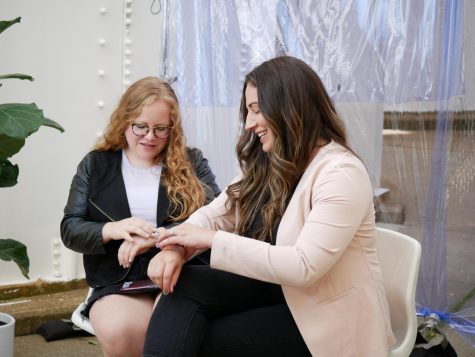 The bracelets connect to an app paired with your smartphone. When in need of assistance, the user can utilize the small button on the side of the device. 
"If you feel uncomfortable and want to use your Flare bracelet to call for help, there are two subtle actions you can take to gain control and exit the situation," de Zarraga said. "The first is to simply hold down the small button on your bracelet for three seconds to send your friends your GPS location so they can check on you. You can also include a simultaneous alert to 911 with your location." 
The other option allows users to have a call come through on their phone, which enables them to leave an uncomfortable situation under the guise of needing to take a call.
"Flare is designed to be worn anywhere, whether that be while walking the dog at night, alone at home, to a work conference, or out on a date," said Fitzgerald. 
The company caters to all ages and genders. They added gender neutral jewelry to be more inclusive to anyone who purchases their products. 
"Frankly, safety has no age. Whether you are 14 or 75, you know what it is like to feel alone or trapped in a situation and value the feeling of being prepared and connected," said Fitzgerald.
The company has been successful since its launch in 2020. 
"We have sold out multiple times and are working round the clock to keep up with demand. We are overwhelmed with support for the product and for our story. I believe it is a testament to not just the product but to the thousands of people who have shared their safety stories with us in the development of Flare," said Fitzgerald.
According to their website, every 73 seconds someone, is sexually assaulted in America, with 44% of women experiencing sexual assault in their lifetimes.
The bracelets do not need to be recharged and have a two year lifespan. All bracelets are water resistant, designed for daily use and cost $129. 
They are an online only company currently. All of their products can be found here. Follow Flare on Instagram @getflare.
Follow Ashley on Twitter @AshleyFairchi14.
Leave a Comment
About the Writer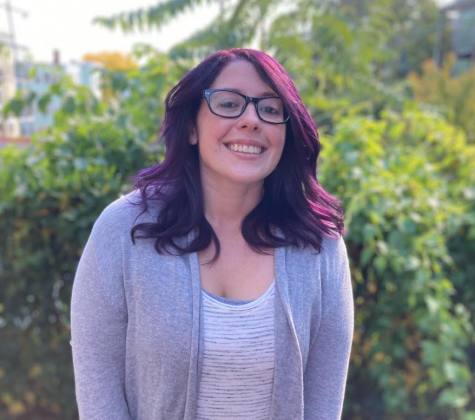 Ashley Fairchild, Asst. Copy Editor | she/her
Ashley
is a senior majoring in print/web Journalism. Outside of Suffolk, she can typically still be found with her nose in a book and her hand wrapped around a coffee mug. She enjoys lifting weights, finding new cafes and most importantly, playing with her dog, Pepper.
Follow Ashley on Twitter @AshleyFairchi14