Patriots dynasty lives on
"Dynasty" is the only fitting word to describe the New England Patriots in the recent years. With a 13-3 victory over the Los Angeles Rams, the Patriots have now won the Super Bowl in three of the last five NFL seasons. For Boston sports fans and Suffolk University students alike, the feeling never gets old, as the Patriots and Red Sox have rallied in the streets of Boston in three of the last four years.
"I'm so grateful that I've had the opportunity to see three championships in my time at Suffolk," said Suffolk University student Sophie Bortone in an interview with The Suffolk Journal. "It's something that not every city gets to experience, especially as often as we do, so we really just make sure to take it all in and enjoy every minute of the celebrating."
This year was different, though. This time around, the Patriots finished with their worst regular season record since 2009. The regular season finish brought on the critics, and doubt continuously loomed throughout the playoffs.
But the Patriots remained focused. Tom Brady, Julian Edelman and more players fed off of the negative energy that eventually sprouted into the "still here" movement that sparked the Patriots playoff run.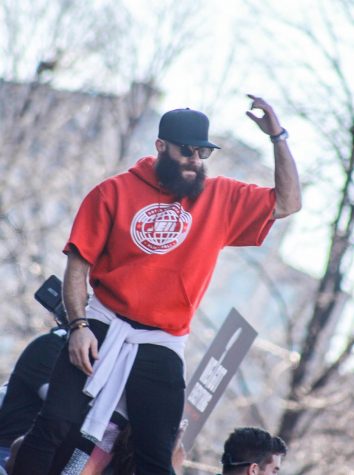 After moving past the Chargers and Chiefs in the playoffs, it was time for the Patriots to take on the NFC powerhouse that is the Los Angeles Rams. Super Bowl LIII proved to be a battle of the defenses, as the Patriots' victory was not the most exciting one.
This year's Super Bowl game was the lowest scoring and lowest rated Super Bowl of all time. Despite the the low scoring game, Suffolk University student RJ Agostinelli's excitement remained unwavered.
"I had never seen a playoff game with such a low score," said Agostinelli in an interview with The Journal. "I was so excited that they managed to pull out a win and put to bed many of the doubts that people had about them throughout the year."
Nonetheless, this game will not be forgotten by Edelman, who took home the Super Bowl's most valuable player (MVP) award with 10 receptions for 141 yards.With this honor, Edelman became the first Jewish NFL player to ever win Super Bowl MVP. He was not the only one who contributed offensively for the Patriots, as rookie Sony Michel continued his impressive playoff tear with 18 carries for 94 yards and the only Patriot touchdown.
Not only did the Patriots and Rams find their way to Mercedes-Benz stadium in Atlanta, but Suffolk University lecturer Taylor Riley made the trip as well. Even though the game was in Atlanta, she felt right at home.
"The Super Bowl felt like a home game. There were so many Pats fans around and 'Beat LA' chants were heard all day long," said Riley in an interview with The Journal. "On the touchdown drive, all you could hear was 'Brady! Brady! Brady!'"
As the newly crowned champions, the Patriots came back to Boston on Tuesday for a duck boat parade and celebration. Patriots players, staff members and coaches piled onto the duck boats and rode down Boylston and Tremont Street. Red white and blue confetti flew through the air as fans sang and cheered for their home team.
Suffolk University students were pleasantly surprised to learn that their classes scheduled during the parade had been canceled. Many were thrilled to watch the parade, which ran directly past Suffolk buildings such as the Smith Residence Hall and the 73 Tremont building.
Junior Broadcast Journalism major Anim Osmani took advantage of the view Suffolk's library provided of the parade route.
"I feel very blessed and lucky to be a Suffolk student," said Osmani in an interview with The Suffolk Journal. "Not every school gets to have a parade stroll through their campus. It almost felt like it's part of our yearly schedule, as if we'll treat it as a normal day."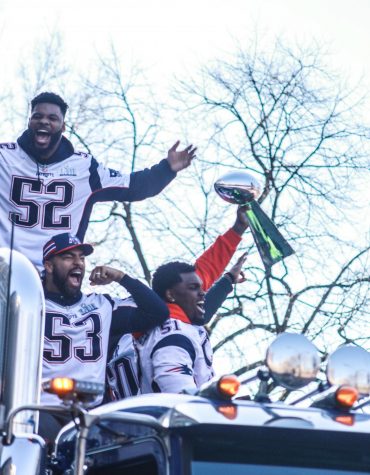 As Osmani watched he took videos and pictures of the parade and posted them on Twitter for his Online Journalism course. He posted one video of Boston Police officers playing football and setting up a field goal in the middle of the street. The tweet caught the attention of many local news outlets that asked permission to repost it. Osmani was shocked to see that his tweet went viral, reaching over 200 retweets and 800 favorites.
For Suffolk seniors watching their third parade of undergrad, the moment was bittersweet. Suffolk senior Jean "Wongly" Sine said that "happiness" was the only way he could describe his emotions towards another championship.
"I think that's a new fun fact," said Sine in an interview with The Journal. "I can say I saw three parades during my undergrad. All of which I saw in front of the University. It's a sweet moment that I got to celebrate with people in my community."
Leave a Comment
About the Contributors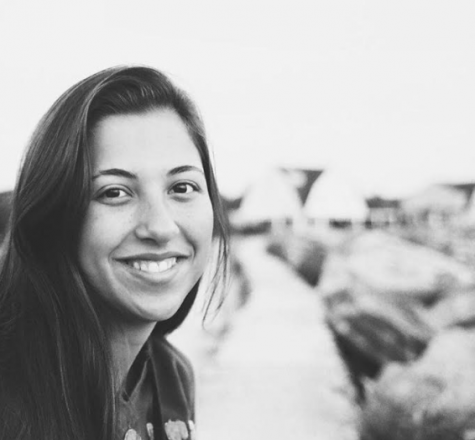 Hannah Arroyo, Sports Editor | she/her
Hannah Arroyo is a junior, the Sports Editor, and a Broadcast Journalism major who hopes to work in sports media someday. She passionately follows New England sports and can often be found exploring new spots in Boston. She enjoys going to Fenway Park, searching antique stores and pranking her friends. By writing for The Journal, she hopes to improve her journalism skills and eventually explore writing stories that differ from sports.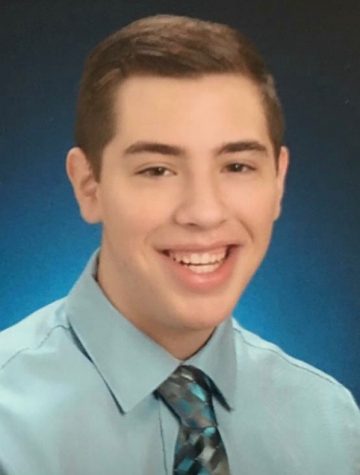 Sean Cushing, Assistant Sports Editor
Sean Cushing is a Junior from Methuen, Massachusetts. He is a Broadcast Journalism major and  as the assistant sports editor, Sean hopes to find a career in sports broadcasting or writing. Sean loves all Boston sports, but his favorite team of all is the Red Sox. After college, Sean hopes to find a job in Boston, so he can cover his favorite teams.