Two rooms distinguished by contrasting atmospheres showcase the multifaceted work of American photographer Herb Ritts at his exhibition at the Museum of Fine Arts.
The well-curated collection is a fitting anthology of his long career.
In one room, dark walls and dim lighting showcase the subtleties of his often-serious celebrity portraits.
In the other lighter and brighter room, avant-garde and artistic photos highlight his experimental side and an innate creativity that only grew throughout his career.
Neither his candid celebrity portraits nor his posed artistic pieces particularly suggest that Ritts was a famous fashion photographer.
Though some of his subjects sport flamboyant outfits, each photograph's story focuses on its subject in the moment it was taken.
In the dark room, a wide variety of celebrities stare back at the viewers through Ritts's lens.
One of my favorites of the exhibit features a spooky-looking Jack Nicholson staring into Ritts's camera — an image scary enough without the magnifying glass held in front of the bottom half of his face.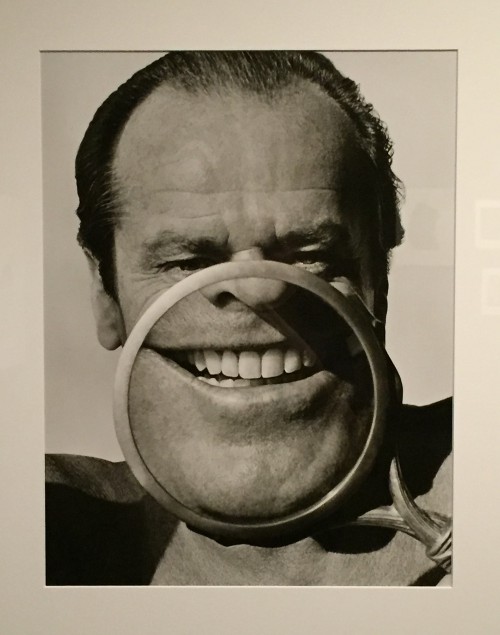 Outlining Nicholson's chin and teeth in great detail, the photo is a lifelike caricature of the actor best known for playing eccentric characters on screen.
Close by, a goofy candid of jazz musician Dizzy Gillespie shows Gillespie's playful side.
His eyes shut, he covers his face with his hand and blows out his cheek, a look that Gillespie initially declined to have documented.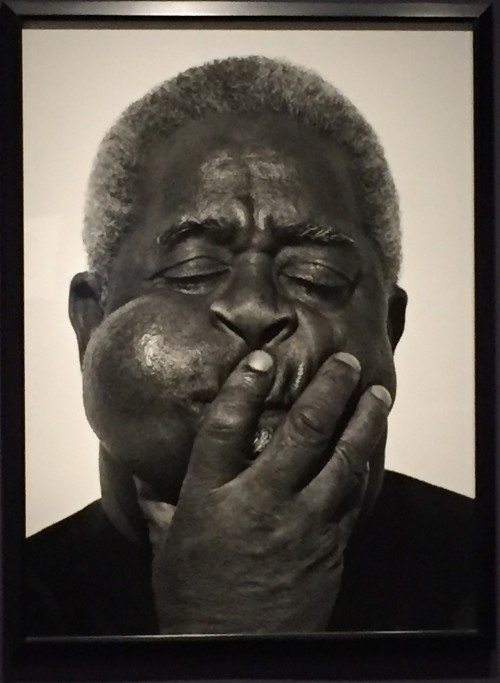 "I only do that for the kids, and I can't do it for pictures," Gillespie told Ritts during the 1989 shoot in Paris, according to a description of their meeting.
Nonetheless, Gillespie allowed Ritts to capture the moment on film at the end of the shoot just as he was about to put his camera away.
Other celebrities striking serious poses in Ritts's photos include a younger Matthew McConaughey, a serious Jodie Foster, His Holiness the Dalai Lama, and Nelson Mandela.
The other half of the exhibit features photos of supermodels like Cindy Crawford and Naomi Campbell and lesser-known models who helped Ritts create more experimental, creative portraits.
This lighter room shows off Ritts's more inventive side as a photographer and his creativity in constructing a photograph.
In one, Ritts covered bodybuilder Tony Ward in blackface and let it dry and crack. Ward lies on his back but holds his head up at an almost 90-degree angle.
The blackface effect on his body creates an eerie pattern, making the scene look like some ancient artwork drawn onto cracked porcelain.
The other photos on the wall show off his artistic ability. Close-ups of fashion models, some clothed and some not, are scattered around the room.
In another, a strongman wearing chains lifts a tire with each arm, showing off his strength to the audience.
The exhibit is by no means an expansive collection of his work, but the pieces chosen for it fit together perfectly and could keep any photo buff exploring the gallery for the better part of an hour.
Anyone still hoping to catch a glimpse of Ritts's work at the MFA must act fast. The exhibit closes on Nov. 8.
It is the perfect excuse to make a trip to museum this weekend, slow down, and take in the work of a master photographer.