Search for next CAS dean down to three candidates
Suffolk University is one step closer in its search for the next Dean of the College of Arts and Sciences. A committee formed after Kenneth Greenberg decided to return to teaching.
During the months of February and March, three finalists interviewed on campus for the position.
Senior Vice President for Academic Affairs and Provost Marisa Kelly hoped for dean to be publicly announced no later than March, as previously reported by The Suffolk Journal. Robert Allison, professor and chair of the history department, believes a decision could be made by the Board of Trustees meeting on April 10.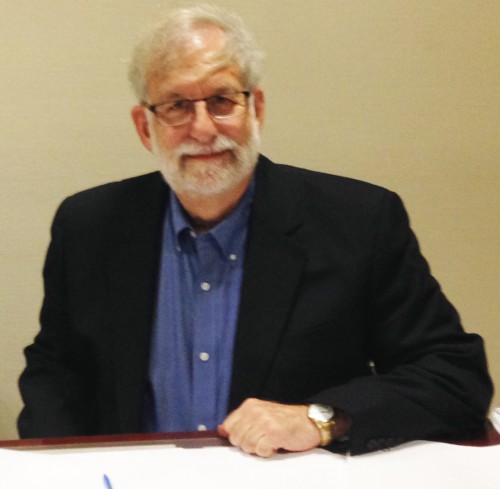 "All three finalists have a commitment to students and education, and are interested in the future of Suffolk. I think whatever final decision is we will be in good hands," he said.
Allison is the co-chair on the dean search committee.
The search committee is composed of five faculty members from the College of Arts and Sciences, a representative from the Sawyer Business School, a student representative, and Robert Sheridan, a member of the Board of Trustees.
Nicholas Mammolette, a sophomore and the student representative, said the committee's diversity has made it successful in choosing the candidates.
"We all see the same Suffolk, but from different angles, so I think the composition of the group made it very strong," he said.
To Allison, being on the search committee is "a great opportunity for members to think about the state of the college, and what kind of leadership the college needs."
For their interviews, Allison said each candidate spent a day and a half meeting with
Interim President Norman Smith and faculty.  They each had separate meetings with several faculty members in Greenberg's office, and with groups of students, members of the Board of Trustees, Provost Kelly.
"At the end of the day, we would know whether they would want to be here," Allison said.
The extensive search process began in the fall, with more than 80 applicants vying for the position, Allison said. The position was posted and advertised on sites like Chronicle of Higher Education, along with a detailed job description.
Not only were applicants from outside of the university, but "A number within the university expressed an interest in the position," Allison said. "It was interesting getting to know more about other people within college who have the same interest in making Suffolk flourish."
From that pool of applicants, Allison said, the committee evaluated and ranked them to determine about 15 candidates that were to be looked at more seriously. From there, each committee member called references and began the interview process.
"From there we determined real finalists, those who would really take us to where the college needs to be," he said.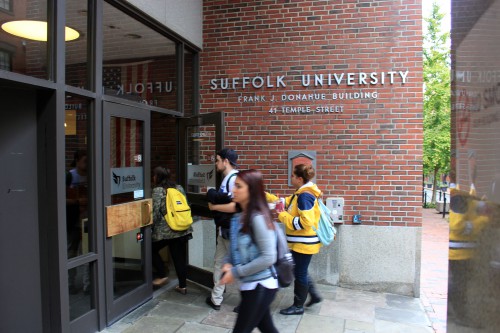 Leave a Comment