"It's On Us" public awareness campaign to prevent campus sexual assault launched
The U.S. Government has announced a public-private campaign called "It's on Us." The campaign was created to engage college students, of all genders, to participate in preventing sexual assault and learn from the conversation, according to a statement from the White House.
The government has partnered with private entities like Viacom and other media channels, as well as public entities like the NCAA and AAUW to launch the campaign.
They are also calling on student leaders from universities and colleges across the nation to spread the word and take the pledge.
"This campaign is a great way of spreading awareness about sexual assault," said Rachel Barouch, a member of the Suffolk University Peer-health Educator Resource (SUPER). "Many people don't really understand the meaning of consent. It's spoken permission for something to happen or agreement to do something."
On itsonus.org, leaders of the campaign are asking people to pledge to four things: to recognize that non-consensual sex is sexual assault, to identify situations in which sexual assault may occur, to intervene in situations where consent has not or cannot be given, to create an environment in which sexual assault is unacceptable and survivors are supported.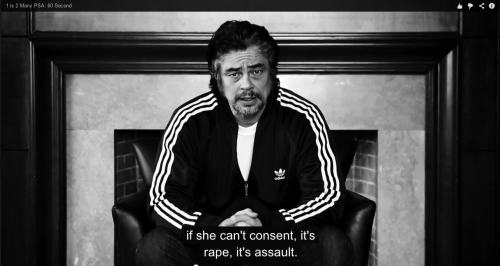 "It's important to understand that sexual consent must be a verbal yes or no, because different signals, like a head nod, can mean different things to [different people]," said Barouch. "Once someone gives consent, they can always change their mind. Once they say 'no, stop, I don't want to' the consent is no longer present."
The U.S. government estimates that one out of every five women is sexually assaulted every year. Effects of sexual assault include post-traumatic stress disorder, sleep and eating disorders, depression, self-harm, substance abuse, and more. In 2011, the government released a comprehensive guide to preventing and responding to sexual assault at colleges and universities everywhere, according to the statement. In 2014, President Barack Obama and Vice President Joe Biden established the White House Task Force. It was formed to help schools develop guidelines for preventing and handling sexual assault. At least 75 schools are being investigated for their handling of sexual assault cases by the government.
Barouch also offered some tips for staying safe on campus.
"Always travel in groups, use the buddy system, be aware of your surroundings. Be aware of what you are ingesting. When a person is intoxicated, they are not able to give consent because their judgment is impaired," said Barouch.
"It's On Us" will include partnerships with  "media platforms, the college sports community, student leaders, athletes, celebrities, and other stakeholders," the statement from the White House said.
The campaign will not only focus on college students. According to the same statement, recommendations made by the U.S. Government may also apply to grades kindergarten through grade 12.
"The Task Force is working to identify how its recommendations apply to K-12 schools, and has kicked off a series of listening sessions to engage stakeholders in this conversation," the statement said.
It also said, "The Department of Education continues to work with school districts, colleges and universities to improve the response to sexual assault including through comprehensive remedies requiring schools to conduct climate surveys, train students and employees, and provide prompt and equitable relief to victims."
Leave a Comment