Women's Advocacy Club provides a safe space on campus
Feminists within the Suffolk University community have created a safe space on campus for students to receive support and resources – the Women's Advocacy Club (WAC). 
Although it was originally formed as the "Women's Rights Club" in the fall of 2019 by previous Suffolk students, Ben Eilert and Elizabeth Mendoza, the group has since shifted its focus under new leadership, from discussing politics to providing resources for female students and women within the Boston area. 
"I very much think Suffolk could use somewhere that really cares about the wellbeing of the women on campus because Suffolk is a very diverse and very inclusive school – and I just love the idea of being able to help other women on campus," said Madeline St. Laurent, president of WAC.
During the group's virtual meetings, WAC leaders host discussions based on a different topic each week involving self-love, feminism, self-protection, and more. Mental check-ins also take place between the members and act as a support session. 
Studying remotely from Long Island, New York, WAC exists as the one opportunity marketing chair Laura Eivazi has to stay connected with other students.
"Once I joined, I felt such a sense of community. I felt like my voice was really heard in this club in a way that I've never felt when I was in any other clubs," said Eivazi.
WAC has a series of virtual events planned for the semester that are available to any member of the Suffolk community. 
On Feb. 18, the club will invite Sgt. Jameson Yee from the Suffolk University Police Department (SUPD) to host a self-protection workshop. Students will have the opportunity to learn basic self-defense moves and participate in a Q&A session with SUPD. 
The month of March will follow the theme of self-love. Because the university has canceled spring break, WAC members wanted to provide stress relief to students on campus. Care packages will be put together and mailed out to 30 students. A yoga and meditation session will also be taught via Zoom by Suffolk senior, and certified yoga instructor and life coach, Sam Schnell. 
"You don't know what people are going through and receiving a care package might be the one thing that makes their week better," said St. Laurent. "We kind of just want to be that bright spot in the week for some people who might just be having a really hard time."
A "Women in the Workplace" panel discussion will take place in April, featuring women from different backgrounds and careers. The panelists will share their career journeys and provide advice for audience members.
Supplies and materials will be collected for the Women's Lunch Place, a women's shelter in Boston. Gift cards will be raffled away to those who donate supplies to the drive. 
"I feel like, especially being in the heart of Boston, we really do have the chance to make a big impact. I mean, we are steps away from the State House," said Eivazi. "So, I think we are in the perfect situation to be able to advocate for women – and also just like why not? It is a place to be inclusive, foster a sense of community and just have fun." 
Catherine Hartshorn took on the role of public relations chair because she felt as though having a club on campus where women can uplift other women should be a priority.
"I'm the oldest of four sisters and it's always been important to me not to only advocate for other women, but to lead by example, so they see women can do anything," said Hartshorn. 
WAC leaders encourage all students of any background, identity or political belief to join.
"Women's advocacy is a nonpartisan issue. I feel like it is something that everybody should care about and everybody should work together," said Eivazi. "Diversity and inclusion should not just go one way, it should go both ways." 
Their meetings are held virtually on Thursdays at 7:30 p.m.
Follow WAC on Instagram @su_wac.
About the Contributor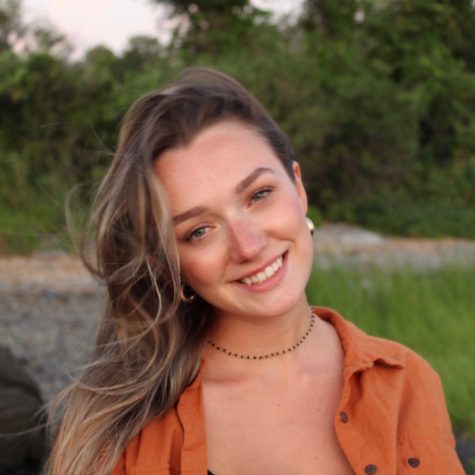 Julia Ahaesy, Opinion Editor, Social Media Manager | she/her
Julia is a junior at Suffolk University. Aside from her passion for journalism and writing, she enjoys theatre, fashion, music, and exploring Boston. She is native to Fall River, Massachusetts and studies public relations with a double minor in English and theatre.
Follow Julia on Twitter
@juliaahaesy
Email her at
[email protected]