Suffolk photojournalism students document the pandemic
Students in Ken Martin's photojournalism classes have been on the front lines of history by photographing the coronavirus pandemic as part of their final projects. 
Martin had students in both his Photojournalism and Creative Innovation: The Extended Photo Essay classes photograph the pandemic with images capturing deserted streets and parks in Boston, long lines of people waiting for food, home life during quarantine and local businesses that were affected by the virus. The photos were then compiled into a PowerPoint by each student to submit for grading.
"The projects were so exceptional," said Martin, who has been teaching photojournalism at Suffolk since the 1980s. "We were way ahead of the New York Times as photographers to document what they were doing…I'm kind of proud of that, that we came up with this idea and we completed everything on time."
In addition to capturing how the pandemic affected Boston's neighborhoods, Martin also had students from as far as Portland, Oregon to Russia documenting the outbreak.
Krista Cortissoz, a student in Martin's photojournalism class, chose to highlight the images she took pre-quarantine for her project such as pictures of her travels, nature, eating out and her friends. 
"While I've been home during this time I spent a lot of my time reflecting and appreciating things I've taken for granted that are now unattainable," said Cortissoz who is now a 2020 Suffolk graduate. 
Another photojournalism student, Ryan Noel, photographed how the pandemic affected Westchester, New York by taking pictures of people ordering takeout food, masks adorning people's faces and signs that were placed to enforce social distancing.
"I thought it would be interesting to focus on people and how life is different and how everyone is adjusting," said Noel, a rising junior at Suffolk. 
One of Martin's CI students even took a creative approach by capturing each of his neighbor's quarantine fashion while standing six feet apart in order to show the everyday lives of people in quarantine and to display the isolation between each other.
Martin's classes were unable to fulfill their original final projects once Suffolk switched to remote learning for the spring 2020 semester, but the photojournalism professor and his students quickly adapted to this change in order to capture the pandemic, despite a few setbacks. 
"There's nothing like being able to advise students individually, to take a look at the way they've done things and change settings," said Martin, adding that his students missed the frequent field trips to places like Chinatown, Beacon Hill and the North End to photograph cultural spaces. 
Art is still all around, even during a pandemic, but it was important for Martin to remind his students that their stories this time were as important as the stories of other people.
"Usually we photograph others and we tell their stories, but in this case it was more introspection and biographical and so we got a really good look at what life was like under lockdown and quarantine during COVID," said Martin. 
In the future when students and faculty return back to campus, Martin hopes to do an exhibit of these student produced photos that will hopefully one day be used to define a moment in history. 
"Stories of our world that become images that help to define history and we all have that opportunity with the next click of the shutter," said Martin. 
To view the photos that Martin's students took, see the photo gallery below or click this link to view even more: https://drive.google.com/drive/folders/1YQeHfnFBAufE5_DZ6YlMqCfll-flmNLj?usp=sharing.
Leave a Comment
About the Contributors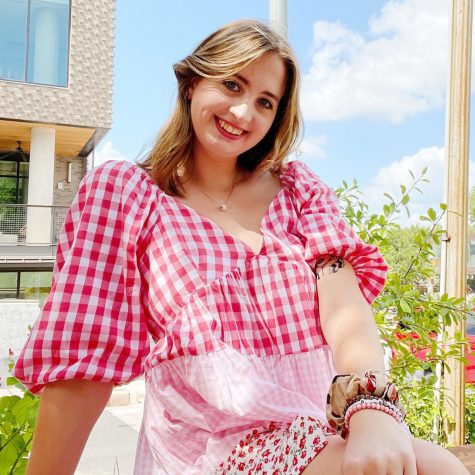 Sarah Lukowski, Arts & Culture Editor | she/her
Sarah Lukowski is a senior journalism and public relations major from Middlebury, Connecticut. Sarah joined The Suffolk Journal in fall 2018 as a Staff Writer and is now the Arts & Culture Editor. When she's not typing away at her computer, you can find her proclaiming her love for Taylor Swift, reading the latest young adult novel, or watching classic horror movies.
Follow Sarah on Twitter
@thesarahdipity
Email her at
[email protected]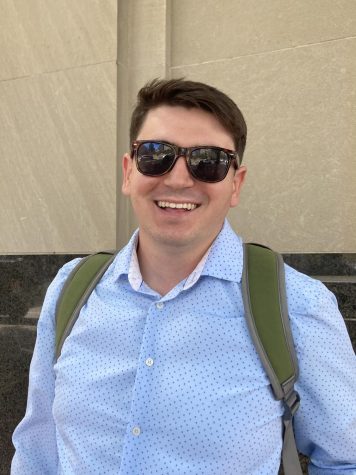 James Bartlett, Multimedia Editor | he/him
James Bartlett is a senior studying print and web journalism. Originally from Lowell, Massachusetts, James has a strong interest in photojournalism and new journalism tools such as podcasting and user-generated content.
James is currently a Web Journalist at WHDH Channel 7 and has previously worked at Boston.com and the Newburpoty Daily News.
Follow James on Twitter
@James_bartlett8
Email him at
[email protected]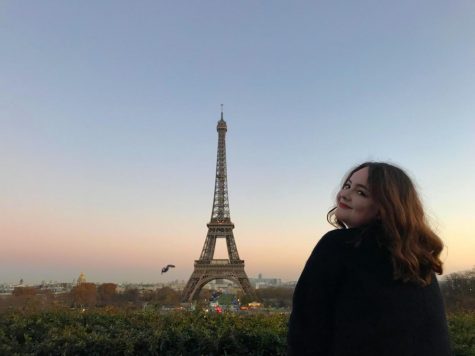 Sarah Turley, Staff Writer | she/her
Sarah is a rising senior at Suffolk University studying Print/Web Journalism. Originally from Albany, New York, Sarah has explored many parts of the world but always loves coming back to Boston. Usually seen with her headphones in or stressfully trying to buy concert tickets, Sarah is passionate and always up to date on music. After graduating, Sarah plans to work for a large market newspaper, national magazine, or web based site that expresses value and appreciation for the arts.
Follow Sarah on Twitter
@SarahCTurley