Spring Showcase to premiere another collection of original student productions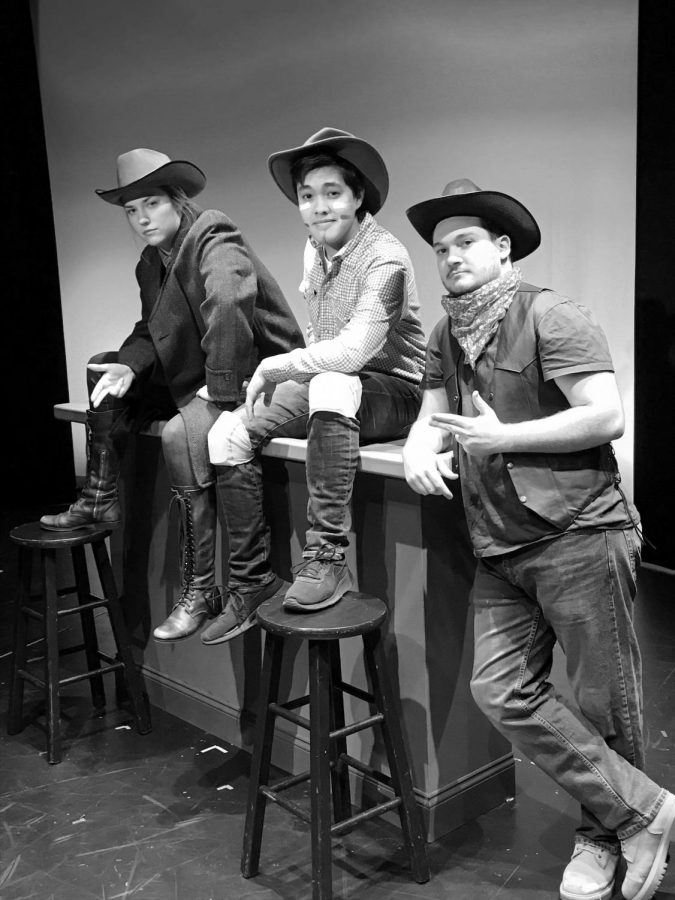 From Feb. 6 to 9, the Suffolk University theatre department will be hosting the annual Spring Showcase, featuring  three one-act plays that are written and directed by Suffolk students. Each show has been in the process of rehearsing for the past few weeks as students grow eager for opening night.
One member of the showcase's lineup is a show called "Little Dog," written and directed by junior theater major Liv Joan. The play's plot features two women who were close friends throughout their childhood but were separated due to circumstances beyond their control. These women managed to find their way back together after many long years and begin to open up to each other in ways they never had before.
"It's a large conversation of being vulnerable and honest," said Joan. "It takes a lot to put trust into someone and to trust them not to break it, so I think a good lesson to take away is definitely to be able to trust people and that to be afraid is okay because that just means that you're coming out of your comfort zone."
Joan began developing "Little Dog" as her first full length show about a year ago and works to perfect its various elements on a daily basis while rehearsing.
"It's constantly going through edits," she said. "And even after it's produced here it'll probably still go under edits."
Joan said with all of the hard work that she's put into creating the show, she hopes to take it a step further after the showcase.
"I think it would be great to go further with it and submit it to other companies just for the exposure and to see how it grows," said Joan.
The second show that will be making its showcase debut is "Flicker," written and directed by senior theater major Ma'chel Martin. "Flicker" follows two lifelong friends who embark on a hiking trip that results in them stopping to make camp for the night and having an intimate conversation. Martin wrote the show two years ago when he was inspired by a TedTalk given by actor Justin Baldoni. In the talk, Baldoni focused on the stigma that was placed on men in regard to "being man enough," as Martin put it, and deconstructed the myth of society's version of masculinity.
"Some men think that they shouldn't be able to really express themselves or open themselves regardless of who they are, but I think it's the exact opposite," said Martin. "I think that's what makes you manly: being able to be emotionally vulnerable."
"Flicker" is Martin's first show as a solo director although he's participated in two other fully fledged Suffolk productions as a co-director and has engaged with several smaller projects as a part of the Suffolk theater curriculum. Martin also described the ever changing nature of his production, with new messages and lessons surfacing every day.
"I love that part of theater, when you're discovering things as the rehearsal process keeps going because I feel like that's natural and that's what makes theater, theater," said Martin.
Rounding out this year's showcase is "Rodéo," which follows the adventures of a bullfighter named Sam as he delves into the world of Old West culture and discovers a great deal about himself in the process. "Rodéo" is written by senior theater major Micaleen Rodgers and directed by Justin Peavey, a fellow senior and theater major. The show itself was heavily inspired by Rodgers' childhood experiences and her father who was a stunt-man.
"A lot of the stories that I was told growing up painted these mythic figures of Hollywood and the West and stuff like that and a lot of where stunt culture came from was people who worked in the rodeos and did things like bulldogging and bull fighting and riding horses and stunts like that," said Rodgers. "It was a natural relationship until the film industry took off and they kind of branched apart. This is definitely a tribute to the Westerns that I watched growing up." When describing the heart and soul of "Rodéo" Peavey said, "This is kind of a joke, but it's literally a meme that Micaleen and I have always quoted. The three rules of being a cowboy are: 1. Be rootin'. 2. Be tootin'. 3. By God be shootin'… but most of all be kind."
Peavey received his first taste of directing at Suffolk in the 2019 Spring Showcase when he co-directed a show called "Studio 602" with Martin.
Peavey expressed his excitement at being able to be a part of a show that explores the Old West and the tropes found within it.
"The first rehearsal we had kind of a crash-course in Westerns led by Micaleen," said Peavey. "A lot of the rehearsals have been throwing things at the wall and seeing what sticks. It's a comedy, so there's a lot of potential for physical comedy, there's some slapstick, some music, and stuff like that. It's very complicated so rehearsals have been very very fun to work through and the cast is awesome."
Although "Rodéo" promises comedy and laughter for everyone, it also has a much deeper lesson. Rodgers said that the moral of the story is, to "Find your joy. Find something that makes you want to service that joy and bring it to others. And if you love it then it's worth it, it's worth your time and energy."
Each writer and director expressed how much the shows were connected to one another, purely by coincidence.
"Usually most showcases don't tie together in terms of tones and themes, but this showcase kind of does," said Martin. "All the shows are very intimate and passionate and talk about self-identity and acceptance and being true to who you are."
This showcase explores vulnerability, comedy, the LGBTQ+ community, honesty and identity so it's sure to have something for everyone in the audience.
The shows will run on Thursday at 7:30 p.m., Friday at 8:00 p.m., Saturday at 3:00 p.m. and 8:00 p.m. and Sunday at 3:00 p.m. in the Sullivan Studio Theater on the 11th floor of the Sawyer building. Reservations can be made online or by phone at 1-866-811-4111.
About the Writer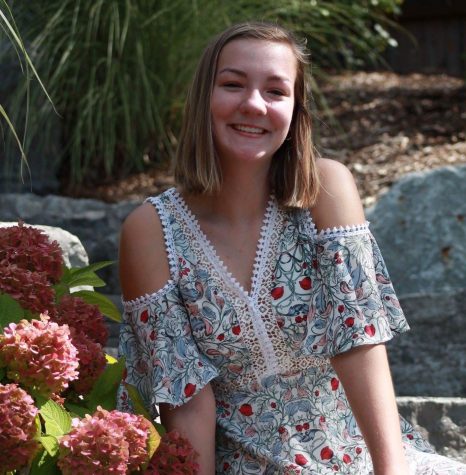 Madison Suseland, Copy Editor | she/her
Madison is a sophomore English major at Suffolk University. Madison is from the tiny town of Cassopolis, Michigan. She can be found with her nose in a book and a large iced coffee in her hand at all times. Outside of The Journal, Madison is involved with Program Council and hopes to go into publishing after college!
Follow Madison on Twitter
@msuseland
Email her at
[email protected]