Kink about it; working against oppression
To Ignacio Rivera, a prominent LGBTQ+ artist and activist, the dictionary describes a kink as, "a colloquial term used to describe unconventional sexual concepts and practices." To Rivera, this definition focuses on a kink as something that is inherently different or strange. This is a common feature of criticism people face with kink, Rivera explained they believe that instead, "kink is everywhere, it connects to a wider sexuality."
Suffolk University's Rainbow Alliance invited Rivera to discuss what their experiences have been with oppression in kink. The workshop had explained how navigating some primary obstacles of acceptance that members of this community face. Rivera explained that providing people with information was the best thing they could do, that, "if you have proper information you can therefore choose to or choose not to [participate]."
These are issues close to Rivera, who identifies as two-spirit, Black-Boricua Taíno, queer, activist who prefers the gender pronoun 'they.' Rivera has traveled across the country to groups providing guidance in areas such as sexual education, ending child abuse, sober sex, polyamorous relationships, sexual liberation and understanding desires.
The workshop highlighted the many facets of oppression in kink by working in groups to define them. The factors discussed were heterocentrism, the gender binary, white supremacy, the patriarchy,  adult privilege, body normativity and capitalism. Together, these issues  were explained as creating discrimination in some kink groups.
Rivera has been involved with the community for a long time, both as an organizer of events to create the spaces people need to explore and practice their kink, and as a member wanting to connect with others.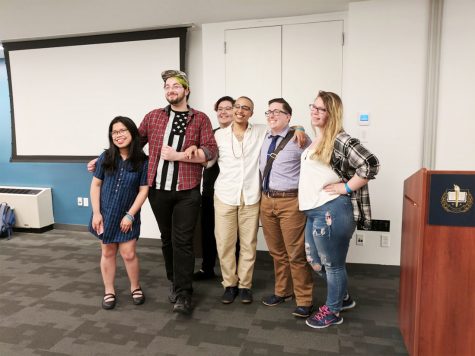 As Rivera explained in a post-workshop interview with The Suffolk Journal, their initial passion for the subject came from their past
"All of this is very much connected to my survivorship, I am a survivor of child sexual abuse and rape, and I really took a long time to get comfortable with my body," they said.
Rivera went on to discuss the journey they took to become comfortable with sex, their body and their sexuality after the abuse in their childhood, and that the journey, "opened up a new world to me, it fascinated me, so I wanted to delve into that world."
Partly in order to better understand how they should move forward from their experiences in the past, they entered into the world of kink, as Rivera described, a world that, "demands negotiation, consent and boundary setting" and that, "especially as a survivor that really makes a lot of sense to me. I know who I am in that configuration."
Rivera said they have worries that without proper sexual education, many people will never begin to learn more about sexuality as a whole. Regarding the lack of education, Rivera said that "it is a disservice" not to hear a broad spectrum of ideas.
According to Rivera, "information is a tool of knowledge, knowledge is power."
For the public, Rivera said being able to have unstigmatized conversations in the public is a goal of theirs. They said that "the media always boils it down to whips, chains, and dungeons. That something is really wrong with someone if they're engaging in this, that something must have happened to [them]."
"We don't want to take over the world, we just want to show that we want to break out of the very strict framework that has been given to us," Rivera said.
Contributors: Elvira Mora, Journal Staff
Leave a Comment
About the Contributor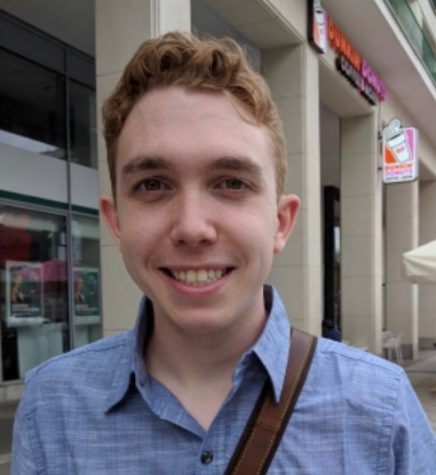 Kyle Crozier, Former News Editor
Kyle is a senior environmental studies major from Rhode Island, and has written for the Journal since 2017. When he is not covering science events in and around Boston, Kyle is working to pursue a career in urban sustainability and possibly attend Grad school. He loves animal facts, Poland, and animal facts.