Dining, comfort hot topics at campus forum
By Gianna Brimlow
The Student Government Association welcomed students into the 150 Tremont basement Wednesday for the Residence Life and Housing Forum. Staff members from Residence Life and Housing, Sodexo, Facilities and the Suffolk Police Department were present to listen to students' concerns regarding their experience in the residence halls.
SGA Vice President Sean Walsh addressed the goal of this forum.
"We're hoping to gather what students' issues are on campus. We have some of the most important people here who have a lot of influence on students' experiences. Our goal is to ultimately provide a better experience for the students living here at Suffolk," he said
Staff members from each department were present to address concerns among the student body and seemed eager and willing to listen to problems and do their best to rectify them.
Many students complained about Suffolk's dining service, Sodexo. Ranging from the quality of the food to the poor costumer service, many students agreed that Sodexo does not meet students' needs.
One student explained, "The attitude of the workers are unacceptable. They act like it's a hassle for them to serve us food."
Bob Cirame, general manager of Sodexo, agreed with the student and said, "We are going to work on the customer service of our staff and we will be doing more customer service training so you will see a difference between the next few weeks."
Another student with food allergies had a similar concern.
"A lot of the workers do not change their gloves after making someone's meal. Due to this I cannot eat most of the foods here because of cross contamination, and whenever I ask for the workers to change their gloves, I feel like they get offended."
Cirame emphasized the importance of going to him directly with any problems about the food or a staff member.
"You should not be afraid to speak up to them. Think of my staff as your personal servants," he said.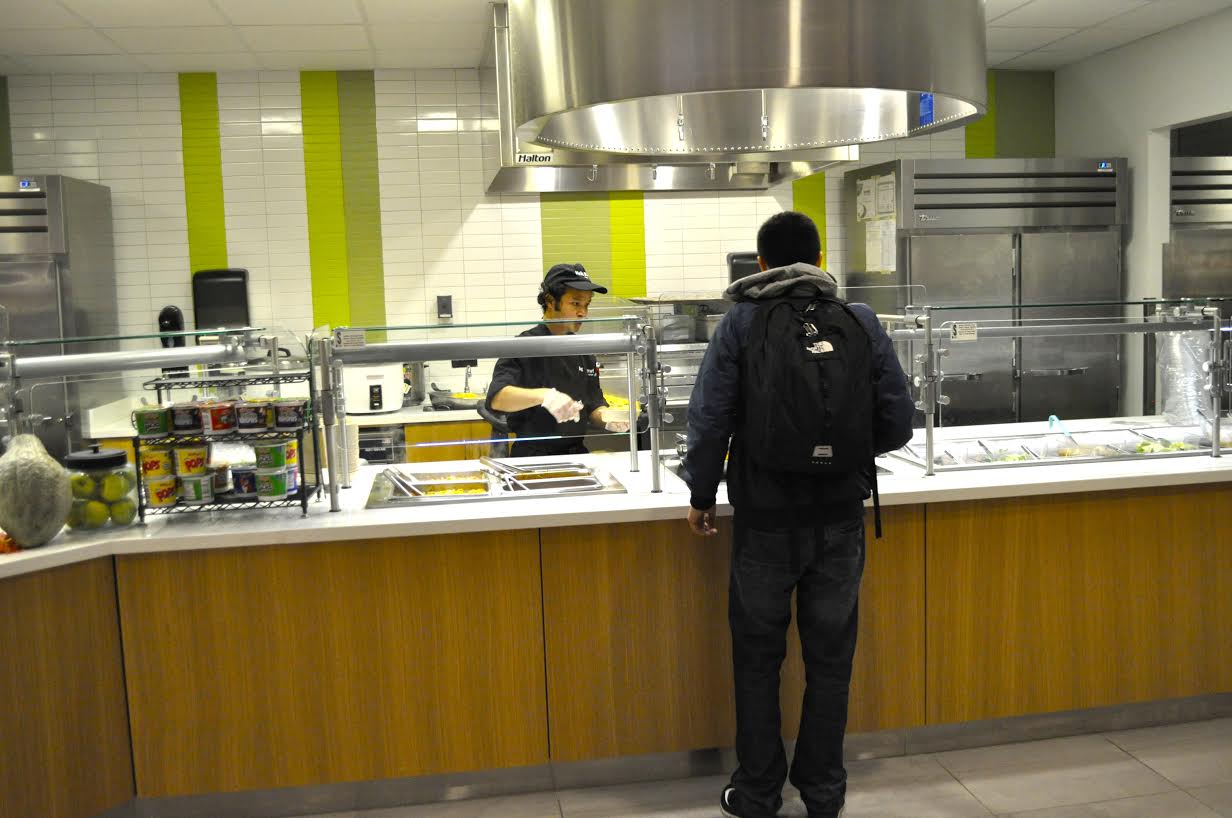 Moving on from dining issues, everyday problems within the residence halls were also targeted by students at the forum.
A student living in the 150 Tremont residence hall brought attention to the water temperature on the  sixth floor.
"The girls showers are freezing so we all have to go to different floors to shower," she said.
Director of Facilities Jim Wallace spoke up to address the problem.
"We recently changed the hot water system from steam to gas and renovated the bathrooms from the sixth to the eleventh floor," he said. "This change caused the malfunction in the water temperature, and we are still waiting on the contractors we hired to come back and fix this issue."
Many students also brought the 150 Tremont residence hall elevators to attention. Three out of the four elevators broke down in one day, leaving students trapped inside for an hour until they could be fixed.
Rene Lacau, director of operation of Facilities, said, "We have a contract with the elevator service, and under contract they have 30 minutes to respond during open hours and an hour to respond after hours. This is why students were stuck for so long."
He assured the elevators have been fixed, and Facilities will be doing more work on them during winter break.
Another student from 150 Tremont asked if additional garbage cans could be placed in the bathrooms, to which Wallace assured that Facilities will make changes.
With noticeable changes around campus, such as customer service improvements in the dining hall, it seems as if the campus representatives are working to more fully meet students' needs.
Leave a Comment