SGA makes strides to better campus life
This year, Suffolk University's Student Government Association is planning on making great improvements to the Suffolk campus, including paying special attention to students and their spaces and strengthening the presence of the Board of Trustees.
SGA President Colin Loiselle is looking forward to student involvement this year and is excited about the opportunities it will bring.
"Last year we had a really involved first-year class, and I think some of the other classes also were highly involved, too, and I think this year we will see even more involvement," he said.
Another topic that Loiselle said he wants to address is making sure that student clubs and organizations are working together as partners with SGA.
"The answer is President's Roundtables, so we hosted one this past Wednesday evening," he said. "We have representatives from anywhere between 35-40 different clubs, so that's huge for just the second week of classes," said Loiselle.
Loiselle said that the point of the President's Roundtables is to ensure that all the clubs are aware of the plans other organizations are making. This way, they can better support each other and work together from time to time.
"That's also [to] find out how SGA can help, so oftentimes even if it's just something simple like using our social media to advertise their events, talk about it at our general meeting, or if it is in the form of a co-sponsorship," said Loiselle.
This October, SGA will be hosting a club leadership retreat, covering topics such as how to access initiatives, money budgeting, public relations, and how to form a respected reputation amongst peers.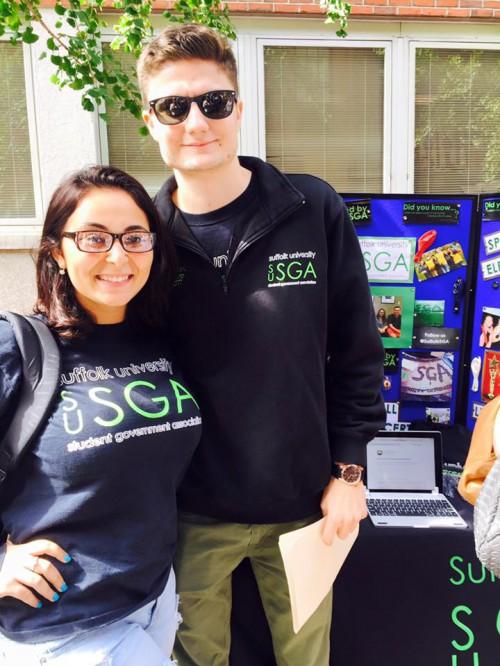 Loiselle described his ideas for taking advantage of student space to meet the needs of the Suffolk community this coming year, noting that although creating extra space isn't possible at this time, there are other options.
"One major complaint that the student body has on campus is that there is no student center on campus. But what we can do, and we're at a perfect time to do it, is look at existing spaces that we have, figure out what space isn't being utilized to its fullest capacity, and once we've identified those spaces, work with them to figure out how we can revamp it in a way students will benefit," he said.
Also on Loiselle's hit list is the athletic center.
"It's a zoo, and the space is not big enough, so athletes are trying to use it, and students who aren't involved in athletics are trying to use it, so we're looking at it, and I'm optimistic that you'll see some sort of a plan for that this semester," said Loiselle.
One of the major issues that Loiselle mentioned was problems that Suffolk commuter students experience.
"Suffolk is a huge commuter school; most of our students commute. I commute from the border of New Hampshire, so I feel their pain, so that's one thing we're looking into with the Off-Campus Housing Office: to launch a commuter student task force."
Loiselle said that this task force will launch in October to target and improve services for commuters as well as get them more involved.
According to Loiselle, SGA is also working with Suffolk's Board of Trustees to "bridge the gap" between the students and the board.
"Not many students know what the Board of Trustees does on campus. We're working on programming some sort of an event where we can get student leaders and members of the board on campus so they see the culture at Suffolk, and that will help them better inform about the decisions that they make at the board level."
Loiselle said he wants the decision-makers of the university to have a stronger presence at Suffolk.
"It's kind of weird to think they don't have any involvement here on campus, so they don't really get the culture of campus. They don't really get what's going on," he said. "I think that's based on a culture of them having their meeting and going back to their jobs and careers."
With many issues and ideas on the table for this year, SGA is focused on addressing each one, with students needs at the center.
Leave a Comment
About the Contributor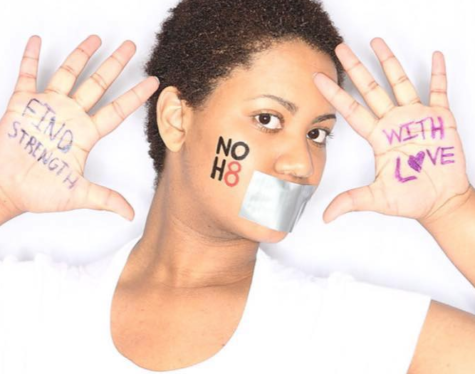 Katherine Yearwood, Staff Writer


As a senior at Suffolk University, I major in Communications with a concentration in print journalism and a minor in sociology. I have worked with The Suffolk Journal since 2015. The stories that have been the most electrifying to write are the ones where I am working with people who inspire me or the ones that allow me to call attention to social justice issues on or off of Suffolk's campus.