Dean selected for College of Arts and Sciences
After months of extensive searching and numerous interviews, Suffolk University's College of Arts and Sciences announced Monday the next dean to succeed Dean Kenneth Greenberg for the upcoming academic year.
Maria Toyoda, one of three finalists, was officially appointed as the eighth CAS dean by the Board of Trustees and is set to join the Suffolk community on July 1. Toyoda takes on the role of the dean of CAS after being associate dean for Interdisciplinary Studies and Global Initiatives in the CAS at Villanova University.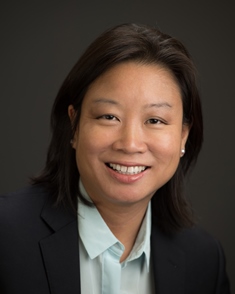 The other finalists were Dr. Patrice Rankine of Hope College of Michigan and Dr. Jeffrey DiLeo of the University of Houston-Victoria.
"Toyoda first heard of Suffolk University two years ago when she met some of our students in Costa Rica," said Professor Robert Allison, a co-chair on the dean search committee. "She was so impressed with them that she Googled Suffolk that night."
Toyoda was also impressed with what Suffolk had to offer its students. According to Allison, Toyoda saw the university's commitment to using all of what Boston can provide with its location, and to sending students around the world with programs in about two dozen countries.
Before her tenure at Villanova, Toyoda was a research scholar at Stanford University's Institute for International Studies, her concentration involving politics of finance.
The CAS dean search committee was swayed when they discovered Professor Toyoda, Allison said, as she stood out for her vigilant insight into the struggles universities face in the 21st century.
"Maria is a stellar teacher, innovative scholar, an educational leader, a skilled administrator, and the right person to lead the CAS into our next phase," said Allison.
An email sent to students from Suffolk said that Toyoda has experience that will be crucial for the advancement and development of the college's curriculum, including her "study abroad initiatives and international research programs."
The email also paid thoughtful gratitude to Greenberg, who will remain at Suffolk to teach full-time in the history department, for his service as the CAS dean for more than a decade.
Leave a Comment