Committee searches for dean of CAS
The university is beginning the process of selecting a new dean for the College of Arts and Sciences at Suffolk through a search committee, following the decision by Kenneth Greenberg to return solely to teaching.
In an interview with The Suffolk Journal, Senior Vice President for Academic Affairs and Provost Marisa Kelly described the first stages of finding a suitable candidate for the position.
"We have gone through a process of forming a search committee, we have engaged a search consultant who helps with the whole process and also will be actively looking using their networks across the country, quite frankly to recruit potential candidates," Kelly said.
Networks that are being used regularly track people who are, in this case, interested in administrative careers in higher education.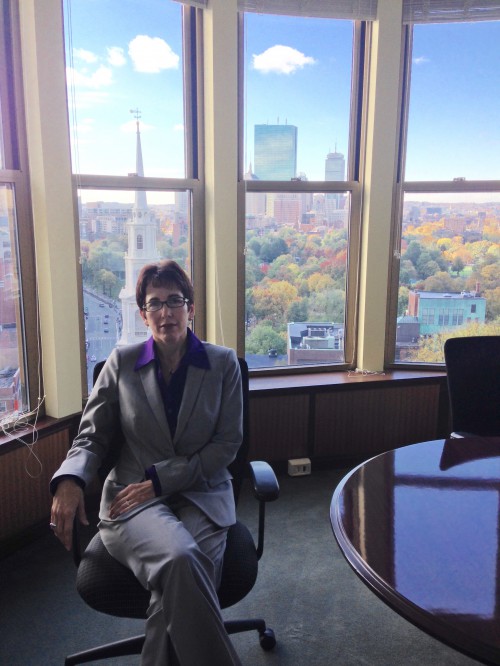 "Of course there will be ad placements, in the Chronicle of Higher Education for example, that will generate applications. There may be internal candidates. Anybody certainly is free if they know somebody that they think would be a good fit to encourage that individual to apply," Kelly said.
The process is still in its early phases, and the committee will take elements of the campus community into consideration to define the expectations for the position and form the best applicant pool possible, according to Kelly.
The committee that is involved in looking for possible applicants consists of five faculty members from CAS, a student representative from the faculty of Sawyer Business School, and three trustees, Kelly said.
All of the duties of the dean's position are still on the list of job requirements, but Kelly is optimistic for an increase in fundraising.
"I wouldn't say that it hasn't been a part of the responsibilities, but will be an increase … for the dean to engage in fundraising activities in a collaborative fashion," she said.
While the search committee is still defining specific requirements for a replacement, Kelly has a general idea of what they hope to find.
"We certainly are looking for a strong leader for [CAS]. Someone who wants to engage in a collaborative fashion with the other two schools, in particular the school of business, but also the law school, that wants to work collaboratively with the central university to help us really define the strategy for the next decade."
Referring to the decade that Greenberg served as dean, the committee is now looking for the leader for the next ten years.
"I hope to have someone that is engaged in the Boston community and beyond, and enhancing further the visibility the college as a part of Suffolk, engaging in activities with our alumni, with potential donors as we work to continue to bring in additional financial support for CAS and university more broadly," Kelly said.
When asked if candidates will be interviewed by President Smith, Kelly responded, "Oh, absolutely."
As finalists are identified, there will be interviews on campus in which they will engage with "a large number of different groups on campus," Kelly said, including student representation from CAS.
When the committee identifies finalists there will be interviews where the candidates will engage with a large number of different groups on campus, including student representation, in this case from within CAS.
Without a finalized timeline, Kelly said she wants the successor in the position and publicly announced no later than March.
"It gives an opportunity for some transition time, and in all likelihood the official start date for the new dean would be July 1."
Kelly added, "I believe we have an excellent search committee and an excellent search firm helping to support this process, and I am confident that we are going to find the right person to help us move to the next level of excellence in CAS."
Leave a Comment