Julian Dean  Journal Contributor
Last Wednesday, Project Nur hosted the first annual Muslim Cultural Bazaar at the C. Walsh Theater. Mary Jaber, of the organization's e-board, explains Project Nur as a distinct and alternative Muslim voice, a civic identity grounded in pluralism and moderate thinking and action. Project Nur emphasizes civic action with the goal of forging a cohesive and mutually respectful multicultural community of university students committed to the advancement of human rights, civil rights, social justice, tolerance, understanding, and co-existence.

Bazaar performers included an Oud player, Nigerian models, poetry readings, an Aftab Dance Group (Persian Girls), [Moroccan] Amoud Band, and a Senegalese Band.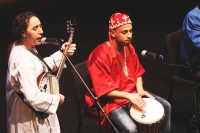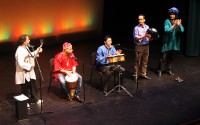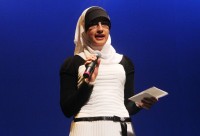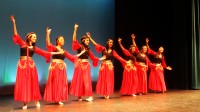 Photos by Julian Dean