cleared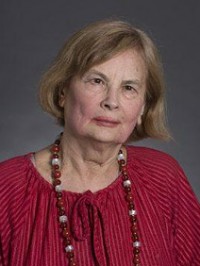 Criminal charges have been dropped against the Suffolk math professor who was charged with running a methamphetamine lab with her son from their Somerville home.
The charges, which were filed on Nov. 14 were dropped on February 14 "in the best interest of justice,"  according the Cara O'Brien, spokeswoman for the Middlesex District Attorney's Office. The charges against Kristy's son have not been dropped.
While Kristy is no longer in legal trouble from the incident, she was suspended from both of her teaching jobs at Suffolk and Boston University after news of the charges broke, and her home has been condemned, according to Paul Ezust, a professor and former chair of Suffolk's Math and Computer Science Department.
Now, she must pick up the pieces. Kristy took a "bad hit for this. I don't know how she can ever come back from this," said Ezust, who hired Kristy in 1985 during his 32-year tenure as chair of the department.
Ezust described Kristy as a "really wonderful person," who is "absolutely reliable" as a colleague and is "pro-student." In fact, she was such a reliable professor, that she was only one of a few part-time lecturers that he would have teach major courses in the department. Usually lecturers only teach the general requirement classes.
"She's such a moral person. She would never break a law," said Ezust.
He said that her Russian accent might throw some students off at first, but "if you get to know her, you find that she's generous. [She'll] never say no to a student that needs help."
Before she was suspended from her jobs, the 74-year-old professor had a tight schedule, taking on two to three classes at both Suffolk and BU each semester, and often staying late at the math support center. She would leave the house at 6 a.m. every day and not return until 10 p.m.
Ezust wrote a letter to the Middlesex District Attorney's Office on behalf of Kristy explaining that she was rarely home and didn't know about her son's alleged activities. 
In an interview with the Journal spoke about her compelling past as a math professor at the renowned Moscow State University before she gave it up to become an activist and dissident before eventually moving to the United States.
Instead of being tenured at an esteemed university, Kristy has worked for modest pay as a Lecturer, making between $2,000 and $3,000 per class at Suffolk and possibly a little more at BU, according to Ezust, who called the salary "a disgrace. Many universities could not exist without adjunct" faculty, he said.
Now that she has been cleared of the charges, she will hopefully get her jobs back and work on getting her home "un-condemned," said Ezust. "I don't see any reason not to rehire her."
Kristy and math department chair, Edith Cook, could not be reached for comment.