From console to screen: video game adaptations in TV and film
Video game lovers traded their controllers for remotes as 2023 marks a year of classic video game stories being reimagined and retold for television and cinema.
This year's start to the video game genre began with HBO's television series "The Last of Us."  The television show is based on the cinematic action-adventure game of the same name, which released its first game in 2013, and the second in 2020. 
The adapted series, starring Pedro Pascal and Bella Ramsey, as protagonists Joel and Ellie respectively, released its first episode on Jan. 15 to acclaim and praise from audiences familiar and unfamiliar with the games. The show took some liberties with the source material, which was well-received amongst audiences and fans. This is a big shift from the generally bad reputation that video game adaptations have with critics and most audiences.
One of these liberties was a change to the timeline of fictional outbreaks. The outbreak in the games take place in 2013, the year it was released. The majority of the games are set in 2033, after a 20-year time jump. In the television series, the outbreak is initially in 2003, making the apocalyptic world the show takes place in our present year. The show also made changes to how the infection worked and added some more impactful character backstories that were not explored in the games.
This adaptation has proven to be one of the more successful of its time. Where other video game adaptations like "Uncharted" (2022), the feature-length film reimagining of the videogame of the same name, received immense amounts of criticism for its departures from the source material, whereas "The Last of Us" has seen a lot of positivity around the changes being made.
2023 is also marking the year of production and release for some highly anticipated titles. Jason Blum of Blumhouse Productions announced in a press release that the filming for the long-awaited "Five Nights at Freddy's" horror film is set to start recording and production. 
Universal Studios has also jumped in on the action, with the release date of their animated feature "The Super Mario Bros. Movie" being set for April 7. Illumination, the company behind blockbuster films like "Despicable Me" and "Minions," is bringing their colorful animation style to the Nintendo characters. This film has also been long anticipated, as fans young and old have been reeling from this movie since its announcement in 2018.
Since then, the film has brought on some big-name celebrities like Chris Pratt as the voice of Mario, Jack Black as the voice of Bowser and Anya Taylor-Joy as the voice of Princess Peach. The excitement surrounding this release has only been amplified since Universal Studios began incorporating the franchise into their parks; introducing Nintendo World in Hollywood, which has only brought more attention to the film project.
Not all of this attention has been good though, with there being a large group of Nintendo fans disappointed with the voice acting so far. Pratt has been getting criticism from fans online for not mimicking the vocal mannerisms of Mario in classic games. 
Similarly, Ramsey has received backlash for not looking exactly like the motion capture actress that was used for "The Last of Us" games.
The casting aimed to create visual parallels between the game's character design and television actors for other characters, so when the sentiment didn't carry to the character Ellie, many fans were upset. This uproar amongst the community has led to much hate online toward the actor. 
However, as with any film, video game adaptations are always met with criticism. These films and TV shows struggle to toe a line between being true to the original content, whilst bringing something new to the stories. When a new audience is being introduced to a franchise that already has a fan base, the disconnect between original fans and the newer audience's opinions is pretty drastic and jarring. 
Some of the successes in this genre in recent years have managed to strike gold with their balance of uniqueness to the adaptation and truth to the original game content. 
Netflix's "Arcane: League of Legends," released in 2022, made a breakthrough in the genre with a unique animation style and character designs, and stories that were reminiscent of the original game. This series received praise and even was the first streaming series to receive the Primetime Emmy Award for Outstanding Animated Program. 
This wasn't the only adaptation that Netflix struck gold with. Other animated productions like "Cyberpunk: Edgerunners," released in 2022, made an impact on fans, who were excited to see their favorite characters come to life through animation.
Both of these adaptations brought something new to the original source material, both through design and story, without straying too far from the expectations of those familiar with the story, making them so successful and bringing more people to these franchises and their stories. 
Video games are a niche category that not everyone can enjoy, but by bringing these stories to other forms, more people can enjoy the worlds created by these developers. As these new works come to theaters and streaming services, fans and those new to these stories alike can only hope that they follow in the footsteps of successful adaptations, bringing people together through the art that these video game stories are.
Follow Julia on Twitter @Julia_Capraro
Leave a Comment
About the Contributors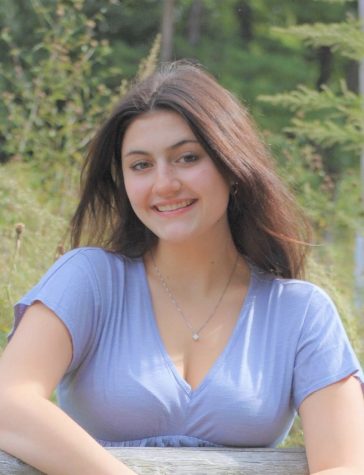 Julia Capraro, Editor-at-Large | she/her
Julia is a sophomore broadcast journalism and psychology major from Canton, Massachusetts. She loves animals, 0.5x pictures and making art. When she isn't working as a part-time barista or writing for the Journal, she likes watching movies and then obsessing over the film for at least 72 hours afterwards. Her favorite Celtics player is Payton Pritchard and her favorite song is "The Gold" by Phoebe Bridgers. In the future, she hopes she won't need Google Maps to get around Boston.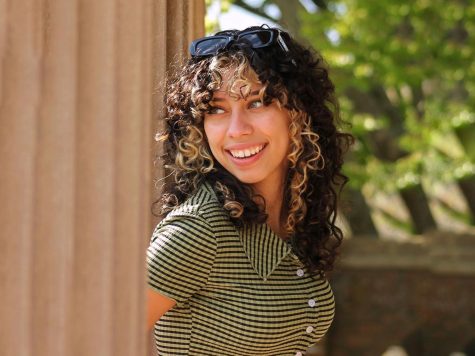 Julia Fusco, Graphics Editor | she/her
Julia is a senior from South Hamilton, Mass. majoring in media & film at Suffolk University. Julia is part of four student organizations and counting and is on the E-Board for three of them. When she isn't working at the Suffolk gym or in class, you can often find her taking time to engage in her hobbies, which includes photoshoots with her friends, graphic designing, dancing and grabbing some boba to go!