In the nation: MSU shooting, train derailment, DNC primary calendar
Trigger warning: This article contains mentions of gun violence. 
Michigan State shooting leaves campus in shock
A gunman killed at least three and critically injured five more at Michigan State University on Feb. 13 before taking his own life. All victims of the shooting were students at Michigan State. 
The alleged gunman, Anthony McRae, reportedly had no immediate relation to the university but lived in the area. Police are still seeking a motive behind the violence, according to the Associated Press.
President Joe Biden called for an end to gun violence in a speech on Feb. 14, referencing the shooting.
"We have to do something to stop the gun violence that's ripping apart our communities," Biden said.
According to the Gun Violence Archive, this is the 68th mass shooting of 2023.  
Ohio train derailment raises environmental concerns
Environmental concerns are arising in East Palestine, Ohio, after a train crash led to an evacuation of the area.
Approximately 50 cars of a Norfolk Southern train derailed Feb. 3, with 10 of the cars spilling hazardous chemicals, including vinyl chloride and butyl acrylate. Authorities feared this could cause a large explosion, according to NPR, prompting an evacuation of the area.
A "controlled release" of chemicals was carried out by authorities, causing a thick black cloud to be visible above the surrounding area. Residents were allowed back into their homes on Feb. 8, but since then NPR has reported increased concerns for the area, saying some are experiencing a burning sensation in their eyes, illnesses in animals and a thick odor over the town.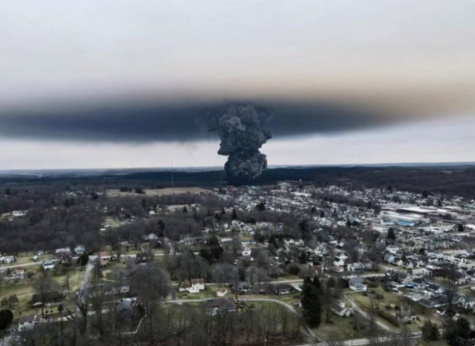 Many in the area are concerned about reports of the potential harmful effects of the chemicals on the wildlife population, as well as their own long term health.
"Don't tell me it's safe. Something is going on if the fish are floating in the creek," Cathey Reese, who lives in Negley, Ohio, said to a local NBC affiliate.
Democratic presidential primaries calendar changed
The Democratic National Committee voted in favor of changing its presidential primary calendar Feb. 4, a change that will take effect in 2024 with the goal of uplifting the voices of Black and other minority voters. 
"This calendar does what is long overdue. It puts Black voters at the front of the process in South Carolina. It keeps Nevada, where Latinos have been building power … and it adds Michigan, the heartland, where unions built the middle class of this nation. And Georgia, the forefront of the new South," said DNC Chair Jaime Harrison following the vote.
The new calendar places the first primary in South Carolina on Feb. 3 followed by New Hampshire and Nevada Feb. 6. Georgia and Michigan are set to finish off the primaries before Super Tuesday on Mar. 5 of 2024. 
In order for the new calendar to become finalized, each individual state must codify these changes into law, an action already made by South Carolina, Nevada and Michigan. One of the largest questions surrounding the implementation of these changes is the state constitution of New Hampshire, which mandates that the state hold the nation's first presidential primary.
Leave a Comment
About the Contributors
William Woodring, News Editor | he/him
Will is a senior majoring in public relations. He is originally from Medway, Ma. In his free time, he enjoys listening to music, writing, reading, and running. He is interested in political journalism and hopes to go into politics after graduating.

Follow Will on Twitter @woodringwill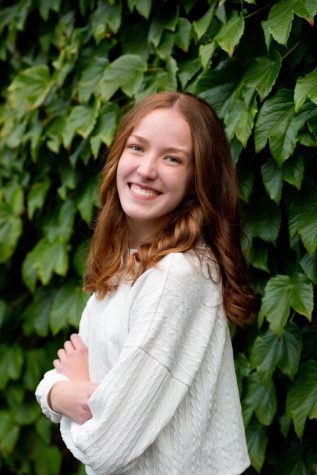 Maren Halpin, Asst. News Editor | she/her
Maren is a sophomore print/web journalism major from Milford, Massachusetts. In addition to writing for The Journal, Maren is a member of Suffolk's track and field team. In her free time, she loves to go to her favorite coffee shops, listen to Noah Kahan and Taylor Swift on repeat, explore the city and spend time with family and friends.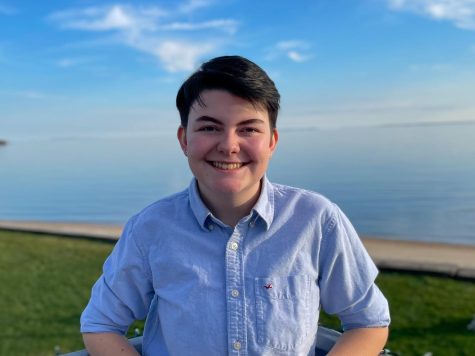 Leo Woods, Photo Editor | he/him
Leo is a senior political science major with a minor in journalism from Clinton, Conn. He has photographed political events, protests, performing arts groups and documented Boston Pride for the People for the History Project. Outside of Suffolk, Leo is an avid Dungeons and Dragons player and podcast listener. After graduation, he plans on attending law school and working in politics.
Follow Leo on Twitter @leowoods108