Samia's new record is not smooth like 'Honey'
American singer-songwriter, Samia, released her sophomore album "Honey" on Jan. 27 and the outcome was adequate.
The album is made up of 11 songs and has an almost hazy feeling that covers the record. Compared to her debut album, "The Baby," her sound has almost shifted from a traditional indie-pop record to a more dystopian indie feeling. 
The opening track, "Kill Her Freak Out" takes a satirical approach with its lyricism of the heartfelt verses coinciding with the hilarious "I hope you marry the girl from your hometown/And I'll f***ing kill her, and I'll f***ing freak out." The simple music backing the detailed lyrics adds to the comedic value of the song as a whole. 
Following the opening track is "Charm You," a soft and delicate song that perfectly fits into the indie genre. It feels like the theme song for a young adult novel with its simple guitar and drum beat mixed with meaningful lyrics. The track is refreshing to hear because it's not overproduced or overpowered with complex guitar chords or synth beats. 
Track six of the album is "To Me It Was," another powerful addition to the indie genre, with notable lyrics from the song like "Like finding a needle in a stack of needles" that make the song cozy or warm to listen to. The music and the lyrics are slightly off from one another but weirdly, it comes together beautifully to create an organic storyline that you are following. At the end of the song is a sample of a home video from the artist which adds a personal touch.
The album concludes with an inviting song called "Dream Song" which is the strongest stand-alone song on the entire record. The lyrics and music emulate a similar sound to Phoebe Bridgers' album Punisher. The song as a whole produces a sense of nostalgia when listening, making it a strong closing track on such a meaningful album. 
However, the album does have its downfalls. Some songs on the album carried a lot of potential, only to fall short at the end of the songs. Both "Sea Lions" and "Breathing Song" had promising beginnings yet were nearly ruined by their final verses. In "Breathing Song" listeners are comforted by a delicate sound and beautiful lyrics, but the end of the song has an ear-piercing scream that causes listeners to turn their volume down. "Sea Lions" is the most inconsistent on the record with a two-minute-long instrumental that doesn't match the soft tone of the beginning of the song. It concludes with a strange robotic voice saying a series of random words. 
With the exception of a few songs, this record lacks a wholly unique sound that would set itself apart from other indie albums. However, those few tracks are strong that listeners will find themselves reaching for over others.

Follow Brooklyn and Keely on Twitter @bleighton12 and @menyhartkeely
Leave a Comment
About the Contributors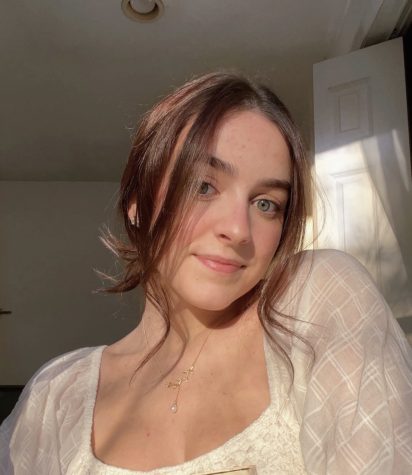 Brooklyn Leighton, Asst. Opinion Editor | she/her
Brooklyn is a sophomore English major with a concentration in creative writing and a minor in journalism from Falmouth, MA. When she isn't working on writing a book, she is listening to Taylor Swift and watching Marvel movies. She loves cats and baking. After graduation, she plans on becoming an author.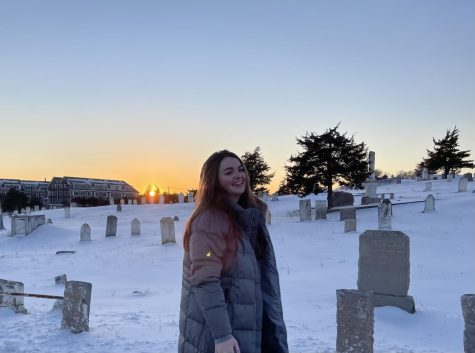 Keely Menyhart, Asst. Arts & Entertainment Editor | she/her
Keely is a sophomore from Merritt Island, Florida. She is majoring in journalism with a print/web concentration and a minor in advertising. When she is not writing for the Journal, you can find her walking through museums, listening to music or rewatching her favorite shows. You can also find her exploring record stores and obsessing over new music. Keely plans on continuing her work from the Journal after graduating by covering music and entertainment for news publications.