Cross-country's Tim Barry: Sprinting through the season's finish line
Suffolk University junior Tim Barry closed out the fall 2022 cross-country season with an outstanding performance and excitement for what the championship season will bring for the team.
Just this past week, Barry was awarded the Commonwealth Coast Conference Runner of the Week award. He ran the 8k at the Suffolk Invitational, helping the Rams place 3rd overall on the day. Barry was the first CCC runner to cross the finish line, obtaining a new personal record, finishing at 26:40, a 05:20 pace. He placed 13th overall in a race with over 200 runners.
Originally from Westborough, Mass., Barry had his fair share of recognition from his time at Westborough High School. At the high school level, Barry captained the team and ran with some of the best in his conference. He competed in the D3 State Championships in 2020, getting third in both the 600 and the 4×400 relay, and was a captain on the track and field team his senior year.
Although Barry played many sports in high school, running proved itself to be the one he would pursue in college.
"For a long time in high school, I didn't know what sport I wanted to focus on in college. I played football during my freshman year, and I also played some baseball. I ran indoor track all four years though, so it was the only consistent sport," Barry said. 
Barry wasn't always running for the Rams. Prior to coming to Suffolk, Barry ran at Stonehill College in Easton, Mass. He shared that his passion for running changed as he ran at Stonehill.
"When I committed to Stonehill for running, COVID had changed things . . . When I was a freshman at Stonehill, I didn't want to be there and didn't really enjoy my time, and I fell out of love with running," said Barry. 
Barry says Suffolk changed all that. Since joining the Suffolk cross-country and track teams, he has been able to create some great memories and harness his skills.
"Coach Feldman gave me a new perspective. He's one of the best coaches I've ever had. I don't think I've ever been this fit in my time as a runner," Barry added.
Barry said having such a supportive coach is extremely important to him as an athlete. Reliable support and training are a must in the collegiate sports circuit, and Coach Feldman at Suffolk is checking all the boxes.
"It was hard for me to trust Suffolk, but once I bought into being here it was refreshing to have someone in my corner every time I'm at practice," said Barry.
Barry's love of the sport is something he gets to connect to other students with as a captain. While working alongside Feldman, Barry is harnessing a network of other students who share a love of the sport. The support system the team created is what Barry loves most about the Suffolk running community.
  "All my best friends at school are on the guys' and girls' running teams. Having a big group of people who I can rely on to text or call or have to hang out with is something I love and I never really had that before," said Barry.
The athlete's community and support system prove to be hard at work. As the conference championships approach, Barry is optimistic about what the team can accomplish. 
"I can't wait to go away this upcoming weekend. I can't wait to go and make history with the boys this weekend at the conference championship," said Barry. 
After the final weeks of cross country, you can expect to see more from Barry as he transitions into indoor and outdoor track and field as the winter and spring seasons approach. Barry is a captain on both the indoor and outdoor track teams and hopes to continue to bring success to the Suffolk community as he begins to compete in his different track and field events. 
"I'm more of a mid-distance runner, and I do everything between the 4×400  and the 5k, but I'm focusing on the mile this year," said Barry.
Barry shared that with some hard work, and with an already talented group of runners, Suffolk could have some really successful seasons of cross-country and track. 
"I want to help put the Suffolk team on the map and with a great group of guys with a lot of talent we definitely can. I'm hoping to head out and win these upcoming weeks," said Barry. 
The cross-country postseason begins Oct. 29 with the CCC Championships. 
Follow Julia on Twitter @julia_capraro
Leave a Comment
About the Contributors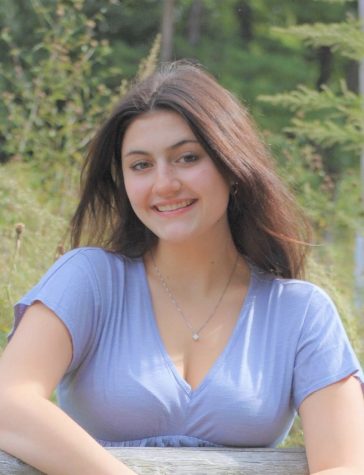 Julia Capraro, Editor-at-Large | she/her
Julia is a sophomore broadcast journalism and psychology major from Canton, Massachusetts. In addition to writing for the journal, she is President of Suffolk Visual Arts Club. She loves cooking, crochet and reading in her free time.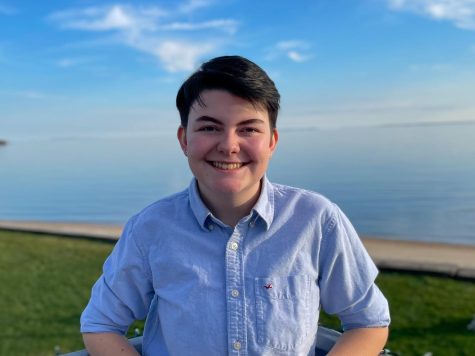 Leo Woods, Photo Editor | he/him
Leo is a senior political science major with a minor in journalism from Clinton, Conn. He has photographed political events, protests, performing arts groups and documented Boston Pride for the People for the History Project. Outside of Suffolk, Leo is an avid Dungeons and Dragons player and podcast listener. After graduation, he plans on attending law school and working in politics.
Follow Leo on Twitter @leowoods108