Women's cross country repeats as CCC Champions
Racing past the competition, the Suffolk University women's cross country team placed first at the Commonwealth Coast Conference Championships for the second year in a row.
"The energy at practice has been really good, everyone's feeling motivated for our next race. I'm really proud of the team for everything we've been able to accomplish together," said team co-captain Sydney Fogg.
Unlike many other sports, in cross country the lower the score your team has, the better. Suffolk dominated its competition, scoring only 33 points while the second place University of New England team trailed them by over 40 points.
"This is by far the best women's cross country team we've ever had. Just up and down the roster talent-wise, for sure. Just their mental toughness, the ability to rise to the occasion and not be intimidated when it comes to running against some of the teams we've competed against," said coach Will Feldman.
This game was a stark contrast to last year's CCC Championships, where Suffolk barely inched away with a 3 point victory — a testament to how well this year's team's improved.
"We've never worked so well together as a team. I think everybody would agree that we felt really connected and when the race got hard for us individually, we started doing it for each other instead of ourselves," said Fogg.
The Rams' first place finish propelled the team up to eighth place in the U.S. Track & Field and Cross Country Coaches Association's regional rankings, the highest ranking ever accomplished by the women's cross country team, according to Suffolk's press release.
"I think we have a lot of mental toughness as well as physical toughness which has been very helpful through the ups and downs of the season. I think we work hard but we also like to play hard and there's always laughter and fun being had between the hard work. I think that's a really important balance to have," said Fogg.
It isn't just Fogg who believes in the resilience of this team. The team hopes that their toughness will help them improve on last year's 12th place finish in the upcoming NCAA Regionals.
"They're just a really tough, resilient group of folks. I haven't seen a moment be too big for them yet. They're just very focused on their goals, it's a pretty supportive group for the most part, they get along really well and are supportive of each other," said Feldman.
Despite the praise Feldman has for his team, the players couldn't have as much success as they've had without their coaches.
"Coach Feldman is like the best coach I've ever had, and I think pretty much everyone on my team would agree that he's just the best coach ever. He really believes in everyone's ability," said Fogg. "Sometimes you'll hear him say something and you won't even believe that you can do that, but he believes in you, and having that belief from someone else is really motivating. He not only cares about us as athletes, but also as people which creates a really good relationship and it makes us want to work hard."
Before the Regionals, the cross country team gets some time off to rest, something that Feldman believes is incredibly important in a sport like Cross Country.
"Your body can only handle so many of those efforts throughout the season, and then it does take two, three, four games for you to be fully recovered and be able to take on full workloads again. For us getting two weeks off between races is really critical, just to be able to recover, train and then be able to race at a maximum effort again," said coach Feldman.
This year, the team's been employing a strategy where certain runners will sit out meets to rest, so that they can return and be at their best on another day.
"We were pretty strategic about giving folks one meet off during the season, or two meets off, so that we were saving those peak performances for the end of the year, rather than going all in on the second or third meet of the season because it might look good for rankings and the coach's polls," said Feldman.
Overall, the women's cross country team is looking forward to the intense competition that comes in the NCAA.
"It's definitely a lot more competitive, especially in our region. They actually broke the East region into two separate regions, so we're going against teams like MIT, Bowdoin, Bates, who are all some of the top teams in the whole nation, Division 3-wise," said Fogg. "So it's a higher level of competition for sure, which is really exciting. It definitely pushes you in a race being surrounded by people who are on those teams."
Both the men's and the women's cross country teams will be competing in the NCAA East Regionals on Nov. 12.
Follow Joe on Twitter @JoeDiminoSU
Leave a Comment
About the Contributors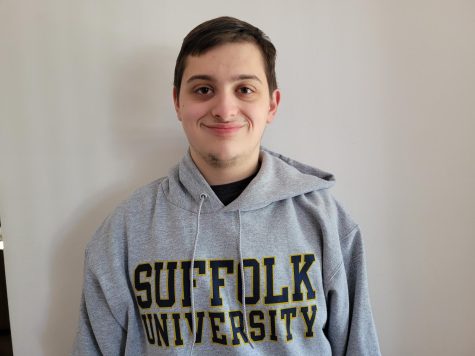 Joseph Dimino, Staff Writer | he/him
Joe is a junior journalism major from Revere, Mass. When he has free time, he can be found in Suffolk's VGA room or watching Boston sports. He's particularly a fan of the Celtics, Patriots, and Red Sox! When he graduates, he hopes to become a sports journalist covering Boston sports.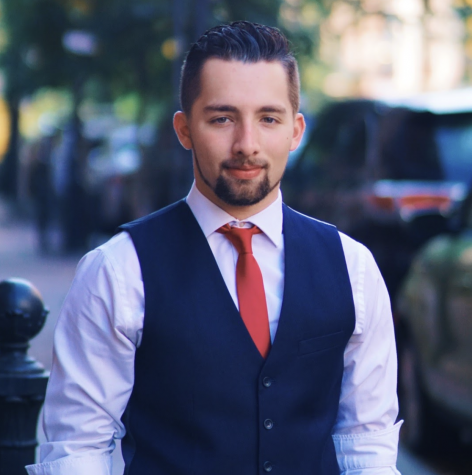 JD Conte, Sports Editor | he/him
JD is a senior from Wallingford, Conn. double majoring in political science and broadcast journalism. Aside from writing for the journal, JD can often be found in Studio 73 working on his broadcast skills. Off-campus JD can be found watching all the Boston and UCONN sports teams. He enjoys spending time with his family and friends in various spots around the city, especially in East Boston and the North End. After graduation JD hopes to work in a newsroom full-time or pursue a career in the sports industry.
Follow JD on Twitter
@jdconte617
Email him at
[email protected]