Csiki-Fejer breaks own 5 mile record; continuing historic Suffolk career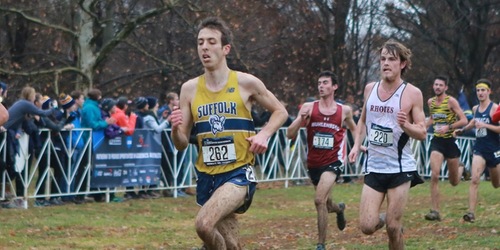 Suffolk University senior Matays Csiki-Fejer took home his second Commonwealth Coast Conference runner of the week award since the season began on Sept. 2. 
The honor comes after Csiki-Fejer placed first in the five mile run at the UMass Dartmouth Invitational, and he recorded perhaps the most impressive time of his career in this win. He finished the five mile race in 23:36.3, breaking the Suffolk record he had set at the same race two years earlier.
Csiki-Fejer, a product of Manchester, Missouri, said that he was proud of the team as a whole for their performance. 
"We've been working hard, grinding away with the entire team," Csiki-Fejer said. "Everyone on the team knew that we were ready to go out there and drop some big times." 
The Rams also had another runner win an award with freshman Tim Barry being named rookie of the week. Csiki-Fejer talked about what it meant to share award honors with his teammate. 
"It was pretty incredible. Tim has been working really hard and has been a great addition to the team," he said.
Over the past year, training as a team had been limited by COVID-19 restrictions. Many athletes have had to work out without any teammates to push them. 
"I'm used to training alone and everything, but it did get pretty lonely,"  said Csiki-Fejer.
Part of the reason Cskiki-Fejer came to Suffolk was because he wanted to help change the course and direction of the Suffolk track and field program.
"I had the opportunity to run at other schools, but at Suffolk it was a little bit more special because what we were doing was building a new program," he said.
Csiki-Fejer and the Rams will run next on Saturday at the Mike Woods invitational in Geneseo, New York. 
Follow Nick on Twitter @NFrieburger
Leave a Comment
About the Contributor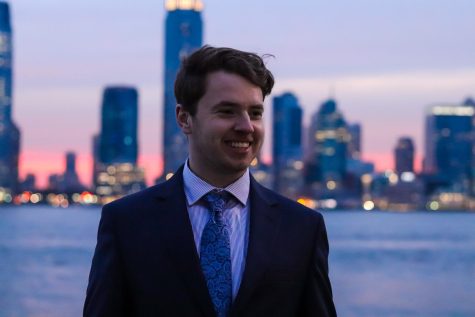 Nick Frieburger, Sports Editor | he/him
Nick is a senior journalism major at Suffolk University and is originally from Kingston, Mass. He is extremely passionate about Boston sports but has a specific love for the Celtics. His biggest claim to fame is watching every Celtics game since 2012. In his free time, he can be found relaxing and watching basketball or football while listening to music.