One year of COVID: How Boston arts has adapted
Boston's rich history of arts and culture is one of the city's greatest assets, offering a variety of creative traditions with a backbone of civic support.
This past year, however, has taken a large hit on the industry, with most activities, events and organizations becoming limited due to COVID-19.
The Boston Calling Music Festival has been canceled for the second year in a row. The Boston Symphony Orchestra canceled all live performances for the 2020-2021 season, and the Museum of Fine Arts, Isabella Stewart Gardner Museum, and Institute of Contemporary Arts have remained closed for most of the year, but are now open at a limited capacity.
Not only has this caused major disappointment among audience members and visitors, but major financial impacts on the industry. Cultural organizations in the Greater Boston area have lost more than $423 million in revenue this past year, according to a report from the Mass Cultural Council. This loss has impacted over 300 organizations and 13,300 jobs across the region.
This left members of the arts community seeking alternative ways to continue their work. With creativity being their specialty, artists were able to develop unique strategies to remain connected.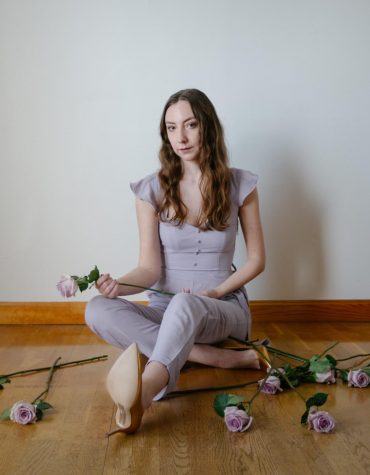 Suffolk University alumnus and musician Jillian Barrows, known professionally as Jillian Ann, had just released her debut EP "Truly, Madly, Deeply" when the pandemic hit. Following the cancelation of all her release shows, Barrows sought different methods to promote her music.
Unable to engage with live listeners, Barrows brought her efforts to online platforms. She gained experience through social media marketing, making CDs, selling merchandise and hosting live streams to connect with listeners. 
"It definitely was not what I expected to be doing when releasing music for the first time, but it ended up being pretty successful," she said.
By taking her work to social media, Barrows was able to get her music streamed on college radio stations across the country and become licensed for many TV shows across large networks. She believes these experiences have helped her learn how to work with technology at hand in a more efficient way. 
Although she remains successful on virtual platforms, Barrows says she looks forward to performing live in-person again.
"Nothing compares to seeing people react to your music while you're in the same room and not just a computer screen," she added.
Barrows is not alone with her virtual success.
Kieran Khanna, a sophomore in Suffolk's theater program, has been involved in several virtual productions since the start of the pandemic, including the upcoming Suffolk show "Our Time," which describes life during the pandemic.
Khanna said the transition to virtual settings was difficult because it challenged the traditional ways of constructing a theatrical performance. Rather than interacting on stage, cast members spent hours of rehearsal time behind a screen.
"But we made it work," he said. "To this day, I still can't believe that we as artists found a way to keep doing what we love in the middle of a pandemic."
Although he looks forward to returning to live performances, Khanna believes the virtual innovations from this pandemic will continue throughout the future of the industry.
 There is still more hope for the arts industry this upcoming summer. 
Phase 4, Step 1 of the state's reopening plan took effect on March 22, allowing indoor performance venues to open at 50% capacity, with a limit of 500 people. Live entertainment will also resume in restaurants, with the exception of singing.
Until then, creative organizations across the city remain active hosting a variety of virtual events. 
A list of upcoming virtual arts events in Boston can be found here.
Follow Alyssa on Twitter @alyssa_auger.
About the Writer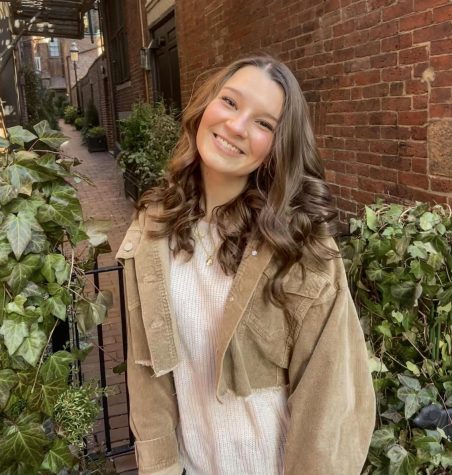 Alyssa Auger, Staff Writer | she/her
Alyssa is a freshman at Suffolk majoring in public relations. She is from Sanford, Maine, and loves to spend time traveling and adventuring outdoors. She is a sunset enthusiast and can often be found at one of Boston's waterfront parks. In the future, Alyssa hopes to work in media and entertainment publicity.
Follow Alyssa on Twitter
@alyssa_auger
.