State begins next phase of reopening, allowing fans in stadiums
As local COVID-19 rates decline, Gov. Charlie Baker announced Thursday that Massachusetts would move to the next phase of its reopening plan, lifting certain restrictions beginning March 1.
Starting March 1, Massachusetts will move into Phase 3 Step 2 of the four-phased reopening plan released last spring. Indoor performance venues such as theatres and concert halls, and indoor recreational activities like roller skating and indoor trampoline parks will be allowed to reopen at 50% capacity beginning Monday.
Restaurants, which are no longer required to operate with a percent capacity limit, can now host musical entertainment. However, a 90 minute dining time will remain in place with parties limited to groups of six. Social distancing must also be maintained at all times.
"We understand that all of those closures and restrictions are enormously difficult for businesses and their workers," said Baker, at a Feb. 25 press conference. "Today, thanks to everybody's commitment to wear masks, to distance when appropriate to avoid crowds and to do their part to stop the spread, we can move forward with the reopening plan."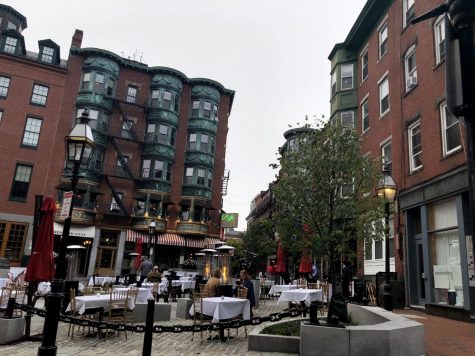 Officials hope to open even more parts of the state on Monday, Mar. 22, with Step 1 Phase 4 allowing ballparks, indoor and outdoor stadiums and arenas to reopen at a 12% capacity limit. Gatherings are permitted to increase at indoor and outdoor venues beginning on March 22.
Representatives from Fenway Park, Gillette Stadium and TD Garden have expressed their excitement about the new reopening plans.
"On a day that we reached a milestone by administering the 100,000th vaccination for COVID-19 at Gillette Stadium, we are thrilled to hear Governor Charlie Baker's announcement that the Commonwealth of Massachusetts is officially transitioning to Phase IV," said officials from Gillette Stadium in a statement released Thursday.
TD Garden also released a comprehensive program committed to keeping patrons safe as the arena reopens for games next month. At Fenway Park, only about 4,500 fans will be allowed into the stadium which typically seats about 38,000.
Additionally, the state is rolling out $49 million in grant funds to help local businesses with expenses. Events at convention halls, wedding venues and overnight summer camps are allowed to reopen this summer as long as they follow strict gathering limits.
Boston city officials announced their response to the reopening plan with some modifications to prevent the virus's city-wide spread. In this altered plan, indoor performance venues and indoor recreational activities will stay closed until March 22, and restaurants will not be allowed to host musical guests until that date as well.
"I want to be clear that Boston is also moving forward, but we have some important exceptions to the changes going into effect today," said Mayor Marty Walsh in a tweet on Monday. "This is consistent with our cautious approach. We follow carefully our local case data and public health guidance."
Boston Public Schools also welcomed all students from pre-kindergarten to third grade back to in-person learning on Monday. "We're committed to the health & safety of our community & have taken key building preparedness steps to further our commitment to implement proper protocols in our buildings," Boston Public Schools said in a tweet on Monday.
This announcement comes after weeks of increased criticism surrounding Massachusetts vaccine rollout difficulties, including a crash of the vaccine website that was supposed to help create accessibility to vaccination appointments.
Public health officials still stress the importance of mask-wearing and social distancing despite the declining trend in positive cases of coronavirus, with the CDC now recommending the usage of a double mask.
With the announcement of reopening measures, the optimism throughout the city is palpable as residents prepare to adjust to Massachusetts' new normal.
"Boston is a strong, resilient city, full of strong, resilient people," said Walsh in a tweet on Feb. 25 about assisting organizations during the pandemic. "We look out for one another, and when we are faced with a challenge, we rise to the occasion, together."
To everyone, from the bottom of my heart, thank you. Boston is a strong, resilient city, full of strong, resilient people. We look out for one another, and when we are faced with a challenge, we rise to the occasion, together.

— Mayor Marty Walsh (@marty_walsh) February 25, 2021
Follow Emily on Twitter @itsemdempsey
Leave a Comment
About the Contributor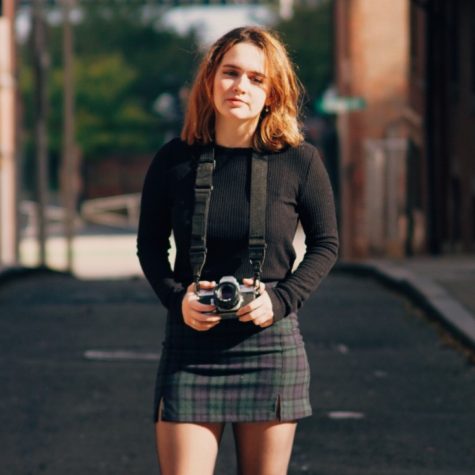 Emily Devlin, Managing Editor | she/her
Emily is a senior print/web journalism major and art history minor at Suffolk University. She loves traveling around Boston from museums to sports games. History is a significant interest of hers and she spends her free time wandering around the MFA, reading, writing, and listening to music. After college Emily hopes to work in a museum.
Follow Emily on Twitter
@emrodev
Email her at
[email protected]