Student podcast hopes to make science more accessible to others
After Suffolk University transitioned online in March due to COVID-19 shutdowns, Suffolk junior Salma Taher realized she had the opportunity to apply what she was learning in her classes to everyday life while quarantining with her family. 
Her family encouraged her to share these lessons with a wider audience, and the idea transformed into the creation of The Geneie Podcast.
Taher recognized the gap of knowledge that a majority of people have when it comes to science. She found it unfair that science majors have access to information that is essential in everyone's life, and that a majority of people missed out on this information because they see science as boring or difficult to understand. 
"The mission behind starting 'The Geneie' was to make science and genetics fun for people who don't necessarily like science," said Taher.
Her goal became to dilute science to be more digestible so people would be interested in it and understand it. 
Without any prior experience in creating a podcast, Taher recorded a discussion with her cousin, Omar Almaeena, about his experience with a life-changing, rare genetic mutation called glucose-6-phosphate dehydrogenase (G6PD). 
"The focus for me at the start was to put out as much information as possible. But as soon as I started interviewing my cousin, I realized I'm more interested in hearing the person's perspective on their story," said Taher. 
Through sharing people's perspectives, Taher wanted to show a wide audience of non-scientists that science is not just content taught in class or worked on in a lab. It is something people can apply to their life, family and friends– especially during the current situation the world is in with COVID-19.
"I wouldn't have thought about how important these things are if it weren't for COVID. During my molecular genetics course, we were talking about things like how the diagnosis is done and how a throat swab is done," said Taher. "All of a sudden, you're expected to understand all these news articles on what's happening and your body. But how can we do that if we don't like science?"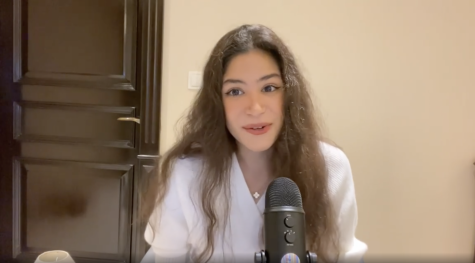 The second season of The Geneie Podcast was launched on Dec. 1, in which the first episode spoke upon why she is so passionate about genetics. Prior to this episode, she spoke on a range of topics related to science that she felt her listeners needed to be knowledgeable about. 
She spoke with Tasia Rechisky, an advocate for rare disease who works with Rare New England, about a disease that disrupts the body's ability to digest fats. Another episode included an interview with Dr. Kevin Doxzen, who works in the lab of 2020 Chemistry Nobel Prize winner Jennifer Doudna, about the effects of using CRISPR gene editing technologies. She also spoke with her mother, Abeer Alsharif, about what it means to be bipolar in today's world. 
"The fact that it was with my mom was so intimate and personal," said Taher. "My family is my biggest support system and I wouldn't be doing this without them… Especially my mom and her life experiences." 
Along with her family, Taher credited Suffolk and the professors within the university as the inspiration for her podcast. After doing a foundation year in the United Kingdom, she reluctantly moved to Boston to study science and planned on moving back to her home country, Saudia Arabia, after the first semester. 
However, she decided to stay after meeting her professors and members of the Suffolk community.
"I feel so blessed and privileged to be a student of the people that are teaching me. [Dr. Celeste Peterson] is like a brilliant mind on her own and she has given me so many opportunities … And obviously [Dr. Eric De Waal]… he is also an inspiration for my podcast because of the way he puts out information and the way he's so passionate about what he teaches is really refreshing," said Taher. 
"I feel like Suffolk is such a vibrant community and the fact that there is so much support for international students and inclusion and diversity – that makes you feel so accepted," she said. 
Listen to The Geneie Podcast on RSS Feed, Spotify, Google Podcasts, SoundCloud or Stitcher. Follow The Geneie Podcast on Instagram @the.geneie.
Follow Julia on Twitter! @juliaaheasy
About the Contributor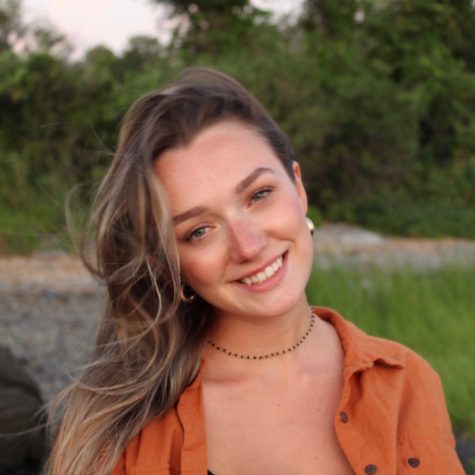 Julia Ahaesy, Opinion Editor, Social Media Manager | she/her
Julia is a junior at Suffolk University. Aside from her passion for journalism and writing, she enjoys theatre, fashion, music, and exploring Boston. She is native to Fall River, Massachusetts and studies public relations with a double minor in English and theatre.
Follow Julia on Twitter
@juliaahaesy
Email her at
[email protected]