Suffolk alum Angela Bray is making fun her job
Angela Bray, a 2013 Suffolk University graduate, has taken the Boston club scene by storm. 
Bray and her partner, Eric Spicuzza, have started a successful event coordination business called Glow Boston that caters to undergraduate students, especially those from Suffolk.
Once a print journalism major and an assistant and column editor for The Suffolk Journal, Bray challenged herself while at school and made use of the opportunities that Suffolk offered.
Through The Journal she was able to gain skills that would help her grow the company, as well as work as an account manager for Metter Media. Bray also spent some time working as a DJ after graduating, which helped her break into the scene even more than she already had.
During her time at Suffolk, Bray cultivated a relationship with the people who inspired her. 
"I wanted to do something with the writing and interviewing skills I picked up from the paper and radio, and started a blog interviewing DJs and festival organizers," Bray said. "I eventually gained the credentials to be granted press passes at events and festivals in order to do this."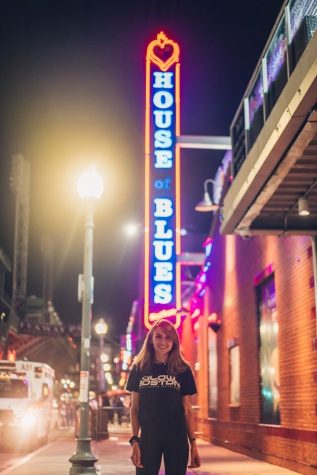 Glow Boston was an idea that Spicuzza had while a student at Northeastern University and Bray came on board with it as a sophomore at Suffolk. This idea came about after realizing there weren't many events that college students who are under 21 could participate in around Boston. For a college-based city, this lack of access to music and clubs bothered Bray. 
"I wanted to find something outside of a frat or house party…" Bray said. "We want to bring all of the college students together and give them this night club experience." 
Their idea at the time was small. Now, it has become a large success around Boston and all of its colleges, with Suffolk being one its biggest job. 
All of Glow Boston's events are 18+ and specifically cater to the college crowd, but there is also a bar at their events for students who are 21 or older.  
While Glow Boston typically has events in and around Boston and Cambridge, making it accessible for college students on and off campus, Bray and Spicuzza also go to colleges elsewhere to host their events. They put on shows for colleges across the country, with their largest shows taking place in Florida and Texas.
Bray's love of music helped her break into this industry, as did her affiliation with The Journal. Though she wrote and edited for multiple sections of The Journal, her true interests laid in the arts and culture section. 
"Together," a music festival that no longer exists, was so impressed with her coverage that they even offered her an internship. This internship lit a spark in Bray and gave her the connections she needed to take the next step on her path towards Glow Boston.  
When asked if she had any advice for current Suffolk students, she didn't hold back.  
"Join clubs at Suffolk, get those experiences, that's what jobs are looking for on your resume and do internships," Bray said. "Do as many as you can, it helps you narrow down what you think you might be interested in and what you actually want to do. You never know until you're doing it."
Not only did Bray create a blog to interview DJs and event coordinators, but she also had her own radio show on Suffolk's radio station, WSFR.
"I created a radio show through Suffolk where I could invite local DJ's to get to meet them, since I couldn't go to bars." Bray said jokingly.
Glow Boston, like many small businesses, has had to be put on pause while the COVID-19 pandemic rages on. 
The company had to cancel 100% of its events for 2020, noting that the events they orchestrate is not something that can be captured online or through a live streaming platform. 
"Our events are really something to be experienced, they're sophisticated, we use state of the art technology, and they are concept and themed events," Bray said.  
With venues still closed, there's no date in sight for another Glow Boston event. But that doesn't mean the team hasn't been thinking up its next big move. 
"With COVID, we really got the chance to do things that are usually on the back end, such as prospecting and planning," Bray noted. 
Once it is safe again, their event will certainly be one Suffolk students won't want to miss.
Follow Glow Boston on Instagram or Twitter @GLOWboston.
Leave a Comment
About the Contributor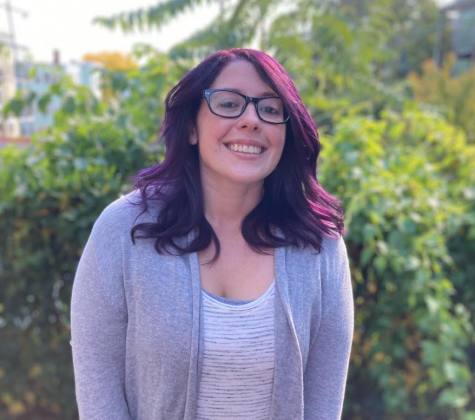 Ashley Fairchild, Asst. Copy Editor | she/her
Ashley
is a senior majoring in print/web Journalism. Outside of Suffolk, she can typically still be found with her nose in a book and her hand wrapped around a coffee mug. She enjoys lifting weights, finding new cafes and most importantly, playing with her dog, Pepper.
Follow Ashley on Twitter @AshleyFairchi14