Singer-songwriter Alissa Musto's last routine live show was on March 13 aboard a cruise ship in Mexico before the long months of quarantine began. Musto performed to a packed crowd that night and had no idea that the next time she would perform in person would be at the end of August to a socially distanced audience back home in Massachusetts. 
"I knew that it would be a while before I would be back on stage, however I could've never predicted it would be this long," said Musto, who has performed live three times a week since the age of 18. 
Musto isn't the only musician whose work has been impacted by the COVID-19 pandemic. Musicians across the world had to postpone their in-person tours, including Taylor Swift, who was set to have a stadium tour for her "Lover" album this summer, and Elton John, whose farewell tour has been pushed to 2021. Entertainers have since turned to live-streaming their performances on websites and apps like Instagram, Twitch and YouTube to keep their fans engaged.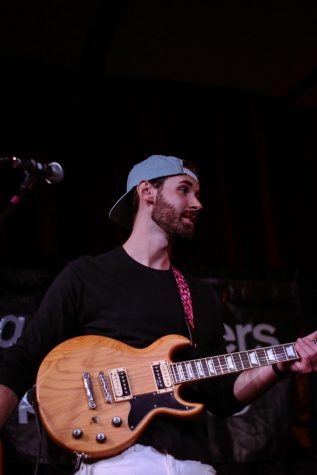 During the months of quarantine, Boston-based alternative rock musician Jason Ebbs recorded him and his band performing individually at home and then edited the clips together for a full-length music video, all while complying with social distancing measures. Ebbs and his band even submitted one of these videos to a contest hosted by the Boston Music Awards and won. 
"The videos take a decent amount of time to put together but they are fun and are a good supplement to the time that would be spent playing shows," said Ebbs, who is currently a student at Northeastern University and has been playing shows around Boston for the last two years. 
Ebbs has also been live-streaming his talent on his Instagram account to keep his audience involved, and he's gained a sizable following on Tik Tok. 
Roxbury indie artist and rapper Najee Janey has also been keeping himself busy with online performances.
"It's a different vibe from having a whole crowd in front of you to perform for, but when it's just you staring at yourself on screen, it's just like having an intense rehearsal with yourself," said Janey, who used to rehearse three times a week with his band before COVID-19.
And Musto, who is accustomed to performing out at sea on cruise ships, was sent home from her ship on March 14. She began quarantine by hosting concerts on Facebook and her Instagram. She then expanded to performing online concerts for charity organizations and nursing home residents, as well as performing for a few private parties on Zoom during the summer. Musto is now back to performing in-person shows about once a week at smaller venues outside of Boston, but to a limited crowd.
The way in which these artists interact with fans has been altered in the wake of the pandemic. Now artists have to utilize social media more than ever to promote their work and update their audience. Fans and artists are all experiencing a new age of music; one that can occur anywhere following the concert industry shut down in mid-March.
COVID-19 might have devastated concert touring, but audiences are streaming more music than ever. 
According to a Nielsen Music report, total audio activity on streaming services like Apple Music and Spotify went up 6.2% in the period from March 13 to July 12, where physical album sales dropped 35.5% from the same period of sales in 2019. 
In turn, artists are utilizing all the extra time at home to focus on creating new material.  
Musto was one of these many musicians who took advantage of quarantine. She wrote a song called "How Still" about the thousands of cruise ship employees who were stuck aboard their ships at the start of the pandemic. She wrote, recorded, produced and filmed the music video all while at home with her family, who are also musicians. 
Creating music still continued on during the pandemic, and for Janey it was all about the urgency to record more music. 
"There have been so many positives for me as a musician and entrepreneur during the pandemic," said Janey who released an EP titled "As Is" during quarantine. "For starters, I've realized how much more I have to rely on myself in order to survive so it's up to me to adapt, train, and execute all of my ideas."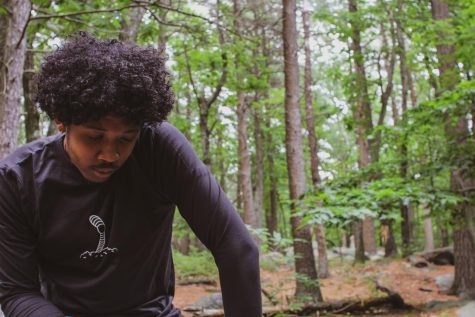 Ebbs has had a different approach to writing quarantine-era music, and felt too pressured at first to create new songs because he needed more time to adjust to a changing environment. 
"At some point in the spring, when the temperature started to rise, my motivation and creativity grew and I started to let the ideas flow," said Ebbs, who recorded and released a new single called "Not Even Over" in July by following social distancing practices at his bassist's recording studio. 
However, Ebbs added that as a smaller artist, it has been difficult for him to stand out in the Boston music scene during the pandemic since many local musicians attract new fans by live performances and collabs with other artists.
"Now musicians need to be extra creative in thinking of methods to attract new listeners and maintain previous fans," said Ebbs. 
For Ebbs, Musto and Janey, the common goal after social distancing restrictions end is to simply play in front of a jammed-packed crowd again.
"The first thing I'm going to do once the pandemic is over is throw a big ass concert for the whole city to come out and watch," said Janey.
Follow Sarah on Twitter @thesarahdipity.