Dancing into the new year: SUDC recaps auditions and shares plans for upcoming semester
The Suffolk University Dance Company (SUDC) has hit the ground running this year, with auditions and their first rehearsal already come and gone.
Junior and SUDC co-captain Julia Baker expressed her excitement for this upcoming year in an interview with The Suffolk Journal. Baker is co-captain of SUDC alongside fellow junior Sarah Kunneman.
"I am so excited to work with and take part in leading one of the largest companies SUDC has seen in a few years with a total of 20 company members," Baker said. "Sarah and myself are interested to explore choreography and formations with a group this big, and we may have more options for small groups."
Baker said she joined the team so she could keep dancing and be creative in college, and she's gotten to do it alongside some of the best friends she's made at Suffolk. This season is Baker's first year as co-captain, but she has been a part of the company since her freshman year.
"While a leadership position calls for a lot of responsibility, it will be extremely rewarding to see everything that we are working on come to fruition," Baker said. "The other members of the company inspire and push me to work harder, and my goal is to do the same for them."
The year began with auditions on Sept. 22. The team will consist of seven new members and 13 returners.
"We had so much talent at auditions this fall that we were blown away," Baker said. "Everyone that came to auditions really showcased what they had to offer and the judges panel had a tough deliberation afterwards before ultimately making our decision."
Freshman Eliza Wandelear has been dancing for 16 years and said she was extremely grateful when she found out she made the team.
"Auditions made me super nervous because I wasn't expecting the competition that was there," Wandelear said. "I gave it my all, but still was extremely doubtful."
Sophomore Tori Milotte has been a member of SUDC for one year and has been dancing since she was three years old. She shared that the team learned almost the entire dance for family weekend in a single three-hour rehearsal.
"Everyone on the team fit so well together and picked up the new choreography very quickly," Milotte said. "They mesh really well with the previous members of the team and also add a cool new vibe."
Milotte became close with everyone who was a part of the team over the past year through rehearsals and by spending time with teammates on outings outside of practice. She said her favorite part of SUDC was the tight friendships she formed.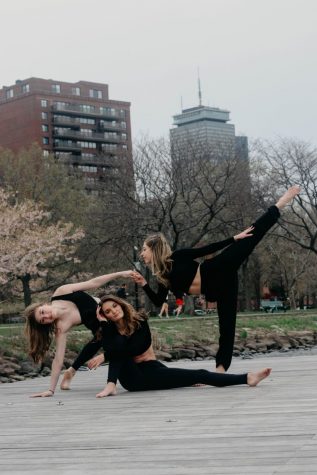 With the new additions to the team and the upcoming events the co-captains and executive board are planning, Milotte is looking forward to what is in store, especially fresh choreography.
"Seeing everyone's dances come to life with costumes, hair, makeup and a stage is one of my favorite things about dancing," Milotte said.
SUDC performs at many events throughout the year, and Milotte's favorite is the annual Celtic's pre-game show. Family and friends of SUDC members come to watch and the show is broadcast on TV, which Milotte described as "an awesome way to promote the team and showcase our art form."
But their biggest performance of the year, according to Baker, is the annual showcase that takes place in the spring semester. The team puts together some of their favorite dances from the fall and puts out all of their new choreography that they will be working on throughout the year.
The Performing Arts Office (PAO) helps the team tremendously with finding performance spaces and the Union of Designers, Operators, and Technicians works with them to set lighting and sound to help create their vision. SUDC also invites other Suffolk PAO groups and teams from nearby schools to perform with the company.
"SUDC is ecstatic to have so much new talent on the team and we are looking forward to performing for the Suffolk student body," Baker said.
About the Contributor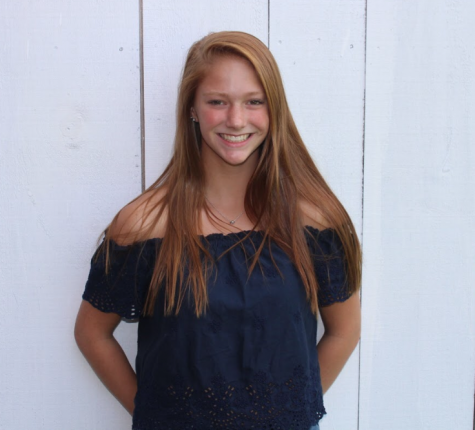 Morgan Torre, Copy Editor | she/her
Morgan is a sophomore journalism major with a minor in public relations. Hailing from southern New Hampshire, she is part of a nationally recognized baton twirling team and continues to twirl at Suffolk during halftimes. Along with The Journal, Morgan is a proud member of the sorority Theta Phi Alpha on campus.
Follow Morgan on Twitter
@morganjltorre
Email her at
[email protected]