New Senior Vice President of Advancement to bring positive change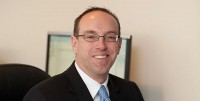 The sun casted perfect silhouettes of the Boston skyline from behind the Hancock and Prudential buildings as the afternoon light streamed into the eleventh floor windows of 73 Tremont.  Peering over his glasses from behind organized stacks of documents in a mostly empty corner office, Stephen J. Morin, Suffolk University's new Senior Vice President of Advancement, spoke of his past and the future he envisions for our school.
"In the 70s, my parents were all about the hippie, back-to-the-earth movement," Morin said with a grin. His family, originally from the Boston area, moved to Maine when he was a child to build their own home on 40 acres of land. Growing up in what he describes as "a rural, poor part of Maine," Morin believes his background is not unlike that of many Suffolk students.
After graduating from Bates College with a degree in history, Morin worked at a law firm in Portland, Maine until he moved back to Boston in 1990 to pursue graduate school. Enrolling in night classes at Northeastern University, Morin was able to earn a graduate degree studying political science, public policy, and education policy, all while being a part of the work force to help pay off his student loan debt.
"Students here [at Suffolk] are working hard to get somewhere—I get that," Morin said. The purpose of his role at Suffolk and the role of the new Advancement office is to "help students, financially and academically, be rewarded for their hard work to get through college and to get where they want to be," he said.
Suffolk's press release explained that the new Office of Advancement is a hybrid of the offices of Development, Alumni Relations, Marketing and Communications, and Government and Community Affairs. "The unification of these closely related units under a senior vice president will play a crucial role in allowing the University to achieve the ambitious goals included in its new Strategic Plan," the statement said.
The move is meant to strengthen the "intent and purpose" of the various offices, according to Morin.
"It's a way to streamline the way we engage with everyone around us," he said, "A way to pull it altogether in one message." Along with the new Suffolk logo and website unveiled last semester, the Office of Advancement is another way Suffolk is reorganizing and rebranding itself under President James McCarthy.
"We can all help each other, build off each other," Morin said of the combination of the offices, "We also need to interact with all the other school offices more. We need all the pieces in concert to achieve success." Morin believes that more communication between offices will allow the Advancement Office the opportunity to better tell the success stories of administrative and academic departments to promote Suffolk.
"There's not a lack of good ideas in higher education," Morin said, "Just a lack of people to implement ideas, a lack of resources." Morin explained that it is his job to "marry donors with ideas" to provide the university with the resources it needs to grow and improve.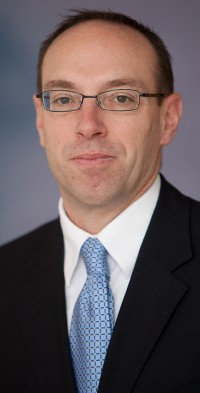 "We're almost completely tuition-dependent and we need to get away from that," President McCarthy said of Suffolk's finances at a town hall style meeting last semester while unveiling the university's five year Strategic Plan. The challenge of the Advancement Office will be to increase awareness of Suffolk's success stories to help secure funding and donations from more sources. 
"We don't want to be the best kept secret anymore," Morin said, "People should know about us, and we should be proud and bold about it." Morin believes we need to foster "that love and connection people can feel for their alma mater" in our students before they have graduated.
"It's all about engagement," he said of working to increase alumni giving. "Alumni generally want to help out and get to know students," Morin said, "They're just asking themselves 'How can I help? Is it worth it for me?'"
Morin believes that by keeping alumni updated and engaged in the Suffolk community, they will be more likely to have a vested interest in current students and want to mentor them, provide internship opportunities, or, if they have the resources, donate back to the school.
The first steps by the Advancement Office this semester will be to "get people's advice, internally here at Suffolk and externally," Morin said. The office will be taking its ideas on the road to focus groups to ask experts if we are on the right track for success.
"We want to know, what is our plan missing, what are we not doing," he said. Based on the advice they receive, the office will decide what steps to take next in prioritizing their mission and goals.
Before joining Suffolk in late December, Morin worked as assistant vice president for school development at Boston University, where he helped to "increase alumni giving by more than 70 percent" at the College of Communications, according to Suffolk's press release. "[Morin] has a solid record of strengthening development and alumni programs," President McCarthy said in the statement, "His energy, collaborative leadership style and strategic thinking will be instrumental in moving Suffolk University forward."
View Comments (5)