Moderna, J&J booster shots receive FDA approval
After the Pfizer vaccine booster was authorized, the CDC and FDA have approved Moderna and Johnson&Johnson booster vaccines, prompting a Suffolk community reaction. 
With the Delta variant on the rise, booster shots are intended to protect from the variant as well as increase the time frame in which one is protected from COVID-19. 
"Studies show that after getting vaccinated against COVID-19, protection against the virus may decrease over time and be less able to protect against the Delta variant," the CDC website said. 
According to CNBC, the Moderna booster shot was approved by a Food and Drug Administration panel for a half dose vaccine for those who are 65 years and older or young adults at high risk of severe illness on Oct. 14.
The J&J booster was recommended unanimously as well, which are crucial steps toward FDA authorization, which will allow for widespread public access
Suffolk University has required students to be vaccinated against the COVID-19 virus as a protocol to limit the spread of the virus. According to Vice President of Communications Greg Gatlin, "the university has not made any decisions about a booster shot requirement at this time."
Suffolk University English Professor Dr. Barrett Bowlin believes that a booster shot will be effective and safe. 
"I am absolutely for the booster. I'm for anything that can help protect public health," said Bowlin. "This would not have been FDA approved without extensive testing and trials."
Others at Suffolk, such as junior Noah Wines, are against the booster shot.
"I think [the booster] is unnecessary for our age group… it hasn't been approved for our age." said Wines. 
According to the New York Times, the FDA is allowing people to "mix and match" their booster and vaccine, which will allow those who got a certain vaccine to not be required to get the same booster shot. For example, those who were vaccinated with the Moderna vaccine are able to receive a Pfizer or J&J booster. 
Students such as Sophie Young, also have no hesitations when it comes to getting the booster shot. 
"I don't have any concerns about it; it's basically just another round of the vaccine," said Young.
Suffolk sophomore Sonia Peterkin Garcia explained her views on the booster.
"I think it's reasonable of Suffolk to require the booster," said Garcia. "I am for the booster shot, [but] I think we should get more people vaccinated before the booster rolls out or is required."
Leave a Comment
About the Contributors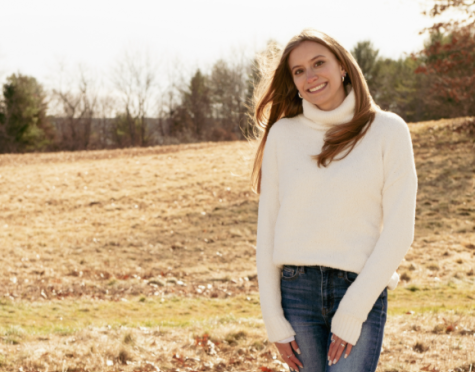 Bryce Reagan, Staff Writer | she/her
Bryce is a senior from York, Maine majoring in broadcast journalism. She loves to read and write, listen to music, explore the city, and hang out with friends. She also loves finding new and exciting things to do around Boston and back in her hometown. After graduation, she plans to try and travel as much as she can and hopefully be working in a newsroom.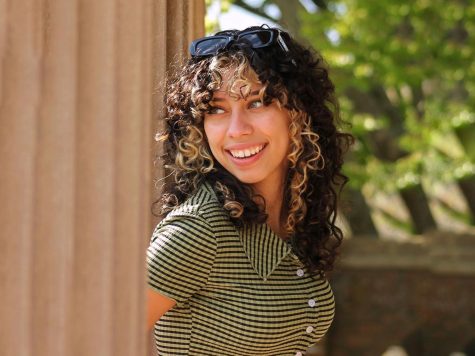 Julia Fusco, Graphics Editor | she/her
Julia is a senior from South Hamilton, Mass. majoring in media & film at Suffolk University. Julia is part of four student organizations and counting and is on the E-Board for three of them. When she isn't working at the Suffolk gym or in class, you can often find her taking time to engage in her hobbies, which includes photoshoots with her friends, graphic designing, dancing and grabbing some boba to go!