Opinion: Keep snow days around
The necessity for snow days is still apparent for college students, even during a pandemic when online classes have become the new normal. 
College campuses are experiencing a year unlike any other, and this winter season is no exception. On top of the struggles and limitations due to COVID-19, mother nature is burying Boston with snow, ice and hazardous weather.
In the past, Suffolk University and surrounding schools would have already had quite a few snow days, but remote learning has made these cancellations a thing of the past. Now when the weather becomes dangerous, in person classes are moved online along with the several other courses that are already strictly online. 
This should not be the case. Snow days are important for several reasons—the main one being that college kids simply need occasional breaks. Schoolwork is stressful and overwhelming, and so taking some time to step back, even just for a few hours, is healthy. Cancellations due to weather can provide this temporary relief.
It is also important to recognize that these treacherous weather conditions often have the strength to take out power and create issues with WiFi networks, therefore making it nearly impossible to hold classes entirely online.
According to Inside Higher Education, some universities around the country have updated their inclement weather policy and decided to cancel classes during snowstorms this past winter due to the destruction weather can bring to remote learning. 
This decision has been made by New England schools as well, such as Salem State University and Massachusetts College of Art and Design. 
Hannah Bradley, a junior at Salem State, said her university "cancels remote and in person classes because they cannot just assume that everyone has internet access in their homes, and some students have to come to campus to attend their online classes. Also, some storms result in power outages and there is no way for the university to guarantee that everyone has internet access during power outages."
This is certainly a plan Suffolk should consider, as it would mean less stress for both students and teachers when trying to join a Zoom class while experiencing internet issues. 
It is understandable, though, that colleges want their students to get their work done and succeed, and days off interrupt that. Instead of calling these days off a "snow day," Suffolk and other universities should label them as "mental health days." This would provide students some time off to catch up and step away from their heavy workload. 
College is a busy and exhausting time for students, and with the added stress of the pandemic, the mental health status of young adults at school has been even more affected. 
According to a recent study conducted on psychological impacts from COVID-19 among university students across seven colleges in the U.S., "the most commonly reported changes were lack of motivation, anxiety, stress, and isolation, as well as social distancing, education changes, and going out less." 
When the study focused on just one school in the country, similar results were found. "Increases in sedentary lifestyle, anxiety, and depressive symptoms," were revealed. 
With consequences such as these existing throughout several universities, it is clear that students could ultimately use a pause to help with any mental health struggles. 
These intermissions do not need to line up with days where there is severe weather, but instead can be planned from the beginning of the semester and scheduled throughout. This way, teachers and students can plan around the class cancellations and the semester can still run smoothly without the abrupt interruptions snow days can cause. 
With a considerable amount of the winter season still ahead, there is likely to be more snow and, therefore, more opportunities for Suffolk to give students a day off. Instead of snow days being seen as simply a day of vacation, they must be recognized as necessary in improving the current lifestyle the pandemic has brought on. Cozied up watching the snowflakes fall could be the perfect opportunity for it.
Leave a Comment
About the Contributor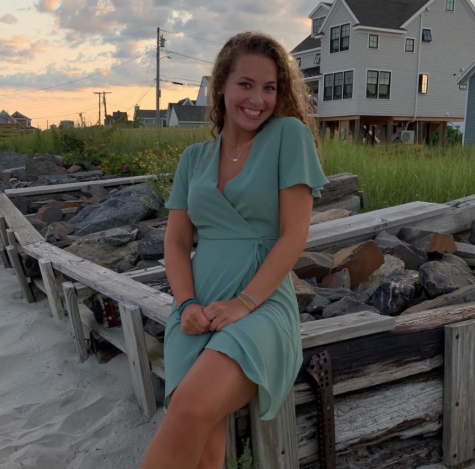 Roxanne Snowden, Staff Writer | she/her
Roxanne is a senior from Litchfield, Connecticut and is a broadcast journalism major. She enjoys spending time with family and friends, going to concerts, trying new restaurants and singing. Different from her small hometown, Roxanne loves being in the city, and one day hopes to work for ESPN and report on the sidelines of an NFL Super Bowl.

Follow Roxanne on Twitter @roxsnowden